Whether you are looking to buy or sell a home in the Boca Raton area there are numerous benefits associated with working with a real estate agent. Many people might make the mistake of assuming that they can handle a transaction on their own. What they are likely to find out is that once they are engaged in the numerous mechanics of the transaction, that it is very difficult to handle all of the small details.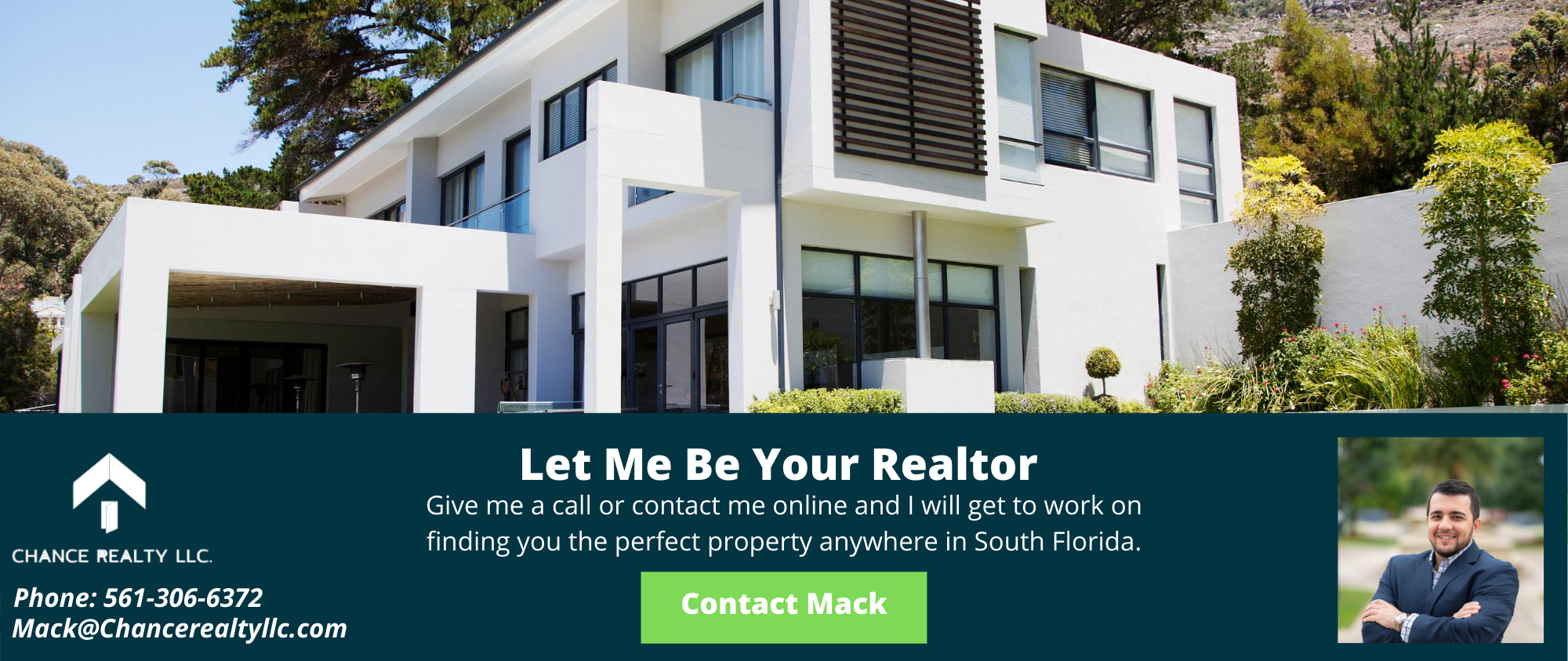 Since buying or selling a home is one of the most complex and probably the biggest transaction you will ever participate in, it is a good idea to work with someone who is knowledgeable and can help walk you through the process. It's also much easier to avoid mistakes when you work with an experienced real estate agent. It's important to realize that your realtor is not just an agent. He or she can make a significant difference in the purchase of buying a home. First of all, it is very beneficial to work with an expert guide. Purchasing a home usually requires dozens of reports, disclosures, forms and other documents. An expert can help you prepare for the best possible transaction while avoiding costly mistakes. There is also a lot of real estate jargon involved when you intend to purchase a home in the Boca Raton area. So it's a good idea to work with a professional who already speaks the language.
So if you're looking for a realtor in Boca Raton, you've come to the right place. Welcome to Chance Realty. But if you want to learn about the benefits of working with a good realtor/real estate agency, read on!
Search Power
Some properties are not always available for easy viewing online. A realtor can help you identify properties that aren't listed on home search sites and also help you avoid getting your heart set on an out of date listing that could be showing up as available online. Even if you think you have excellent searching skills, the reach of an experienced realtor is much greater. Don't hesitate to test this out by setting up a meeting with a realtor in Boca. You not only get the benefit of more properties to look at, but the realtor will work hard to identify homes that are just what you need. When you have so many other things on your plate as you plan to move and purchase a property, being able to count on a professional goes a long way.
Objective Opinions and Information
A Boca Raton real estate agent can tell you more about zoning, utility, schools and other issues that might impact your final decision. He or she is also likely to have objective details about each individual property. An experienced realtor can help determine whether or not the property that you're looking at actually has the materials that you're looking for. Looking on your own, it's easy to miss small details or not realize the true pros and cons of particular locations and homes. A realtor, however, can help you see the light as you make this all-important purchase.
Negotiation Knowledge
Entering into a real estate transaction can be nerve-wracking and there are many factors up for negotiation. A realtor will look at each possible angle from your individual perspective so that the final purchase agreement created is one that protects you and allows you to conduct plenty of investigations and inspections of the property before you agree to purchase. This can wind up saving you a lot of money, so choosing to work with a realtor for this reason alone can lead to big payoffs. Make sure you find someone who is comfortable advocating for you because you need to trust that they can negotiate in the way that you need.
What Makes a Good Realtor?
It's a mistake to assume that every realtor in the Boca Raton area provides the same level of services and quality. This is why it is imperative that you do your research ahead of time to identify the person who is most suited to your individual needs. Some of the top qualities associated with outstanding realtors in the Boca Raton area are ease of communication, use of the most recent technology, and a deep understanding of the neighborhood. You don't want to engage with a realtor in the Boca Raton area who isn't capable of returning your phone calls and other requests reasonably. Many realtors are happy to stay on the phone with a nervous client and are willing to answer any questions that are being asked.
An experienced realtor is likely to be familiar with the latest technology so that they can go paperless wherever possible. This means that they are also frequently up on the trends in the real estate industry and will work hard to come up with the best solution for you. Your real estate agent should be extremely knowledgeable about the neighborhoods you are considering.
Although "neighborhood expert" gets used quite frequently when talking about realtors, you should be able to count on your Boca Raton realtor as an encyclopedia of the entire neighborhood. Make sure you have a conversation with your realtor first to determine what you're looking for so that he or she can help guide you in the right direction. From the point of hiring the realtor, you should also feel confident that this individual will walk you through every step of the way.
It can be very overwhelming to try and figure this process out on your own especially if you have never engaged in a home purchase or sale before. Having someone explain to you how to avoid common mistakes as well as keeping you up to date if a mistake does happen is extremely important. The last thing you want is someone who is too busy with other projects or is not willing to return your phone calls in a timely manner because this could cost you significant time or money.
You need someone who works in this industry on a regular basis so that you can feel confident about purchasing or selling a home in the Boca area. There is simply too much on the line to make small mistakes. This is why it is imperative that you hire a realtor who is very knowledgeable about the neighborhood, is committed to using the latest technology, return all of your calls quickly and is comfortable with explaining every step of what they are doing for the duration of the transaction.
What does a Realtor do to Sell Your Home?
It is important to consider the realtor's individual approach towards selling your home when you are considering working with someone. A good realtor will engage in active marketing, meaning that they do not just sit and hope for your home to sell. They will also offer it to other clients who are looking to purchase and finding someone with a strong local presence in the Boca Raton area goes a long way.
What Realtors Do To Find You a Home?
A good realtor will use any possible source of leads to help identify the dream home for you. Your realtor should not be shy about exploring all possible options and relying on his or her network of experienced professionals to find you your dream home.
Start Here
If you don't want to sit there and go through a checklist every time you meet with a Realtor then you've arrived at your destination. At Chance Realty our team is trained to provide the perfect modern-day real estate agency experience for you. You will never have to worry about working with an inexperienced or unethical agent. All of our agents are trained and screened to make sure they meet our company culture of 100% customer satisfaction. We're one of the few consumer first agencies out there. If you're looking to buy a home we have experts waiting to help you and great relationships with other brokers to make sure we know about everything happening in the local real estate landscape here in South Florida. If you're looking to sell your home we have an in house marketing team that makes sure it goes fast, at the price you desire. Unlike most agencies, we don't just list it and hope for it to sell. Contact Chance Realty today and look forward to a hassle-free process! Contact us here or call us at 561-843-5682. Welcome to Chance Realty!