Moving from one neighborhood to another can be stressful enough but, at least your surrounding area remains the same. When you are moving from one state to another, now you have a wide range of other added subjects and matters to think about. All of this can seem quite overwhelming however, with the proper information and research you can fully prepare yourself for this new chapter in your life.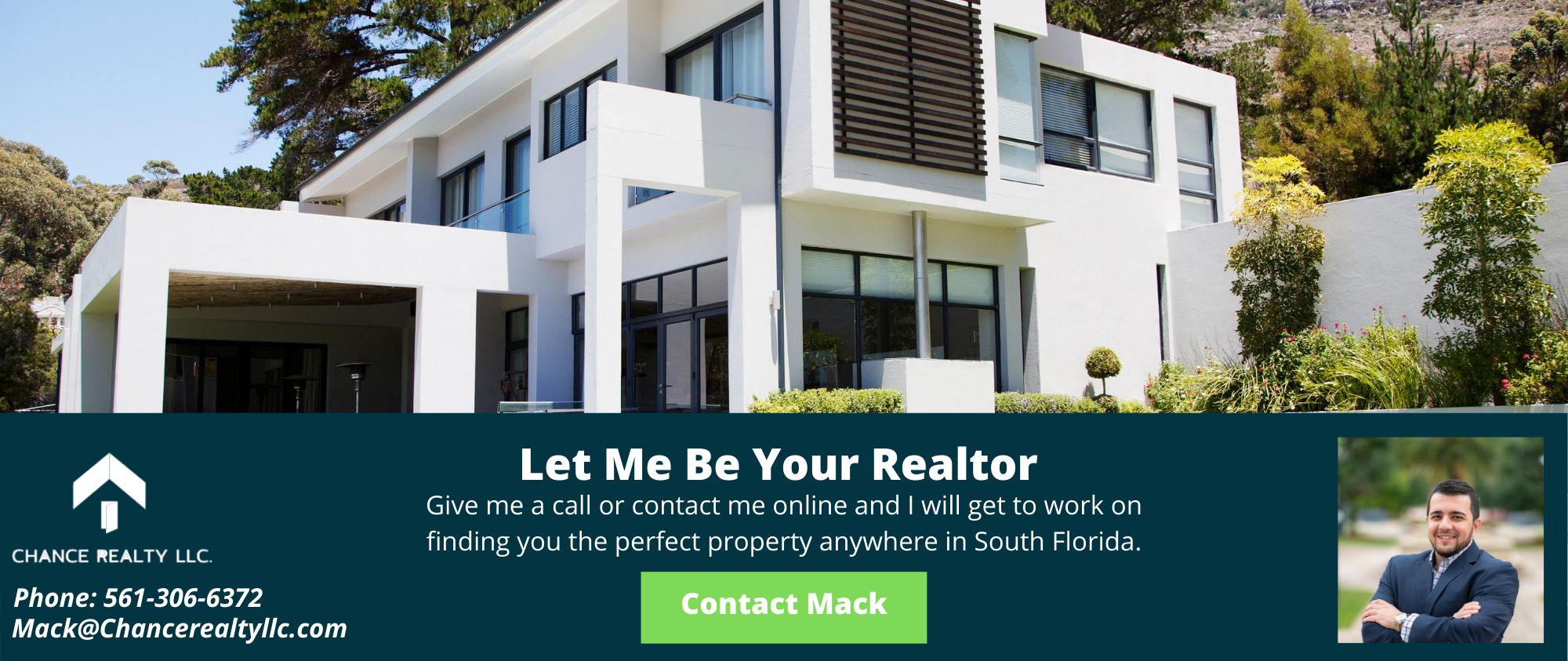 More specifically, if you happen to be moving from the state of New Jersey to the Sunshine State of Florida, then there are many areas to consider that may either capture your interest or just provide pure information for better decision making. So, as you pack up your belongings and begin this trek down south, grappling some of the obvious changes may help you acclimate to your new environment with a little more ease. Upon further reading, you will discover many of these new changes and further allow yourself a seamless transition within this moving experience.
A change of seasons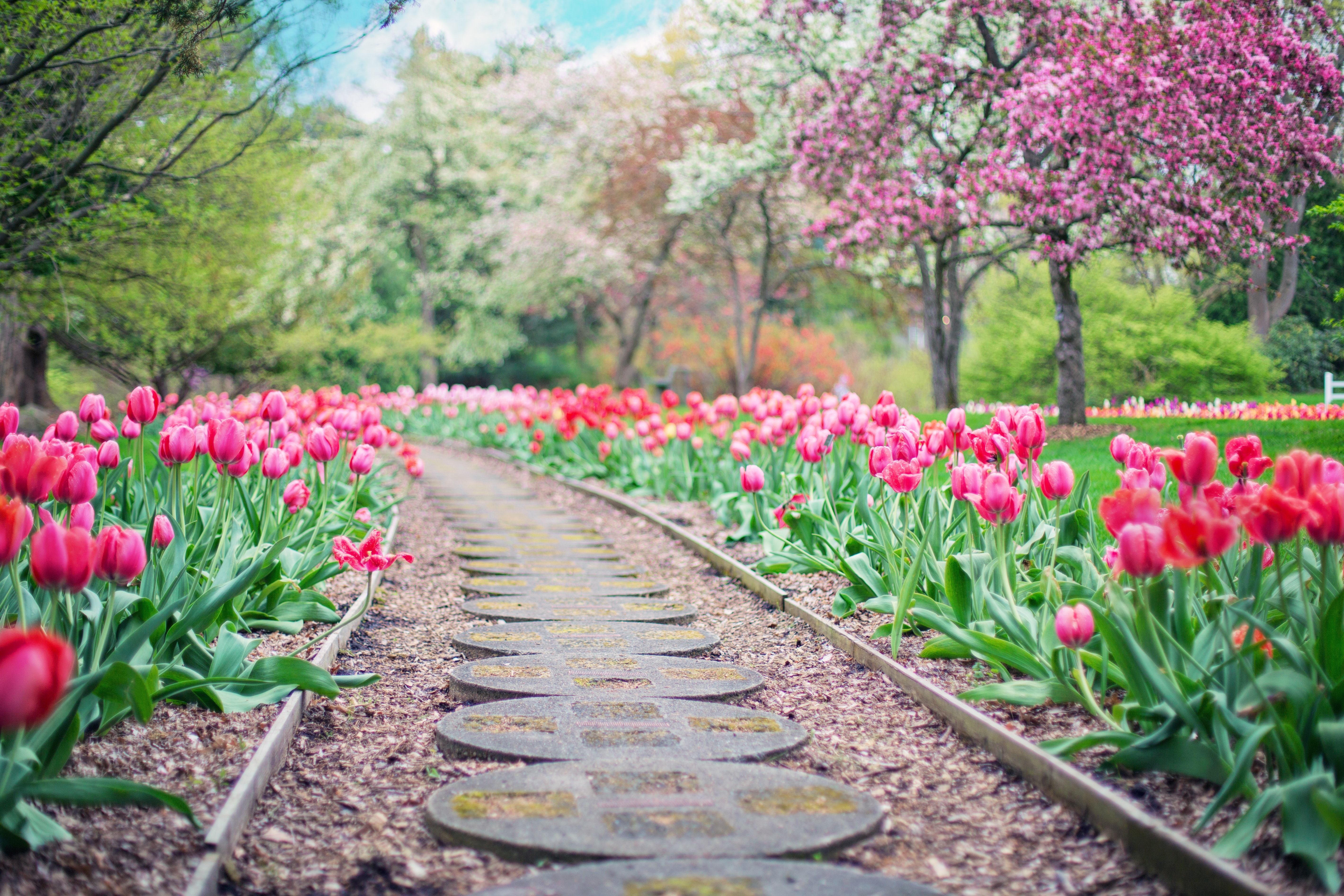 Living in the state of New Jersey allows you to experience all the beautiful changes in weather that correlate with the appropriate seasons. The winters are cold, bringing on snow storms and icy winds until around mid-February. Once March hits, then the birds start chirping and it begins to warm up a bit outside. After the beauty of Spring, Summer starts rearing its hot head around June and sometimes pours the heat and humidity on a little strong as this season continues into the month of August. Right around September, Fall starts to set in as the temperature drops and the leaves on the trees begin to change colors and descend to the ground. Here in the Garden State, this name comes from the fact that about two-thirds of the state is fertile farmland. This may be primarily in part due to the great change of seasons that allows farmers to harvest the fruits of Mother Nature's bountiful lands.
On the other hand, here in the Sunshine State of Florida, season changes are not too commonly found around this neck of the woods. If you happen to find relief in escaping the cold, then you will love this year-round warmth in the south. The reality of it is that while Florida does hold some of the best weather for a perfect beach day, it doesn't always make for the best day to day circumstances. Especially if you find yourself dressing up in a suit for work or pretty much wearing anything outside of shorts, a tank top, and flip flops. If the heat doesn't get you, then the constant rise in humidity sure will! As a recent Floridian, this may be one of the initial components to your move that takes a little longer for acclimation. Whether you embrace this weather change with open arms or you find yourself hiding indoors by the air conditioning, you may actually find some solace in knowing that you can sport your beach attire year round. This is due to the fact that your new home is now a place where most people travel to for their next beachside vacation. One of the best pieces of advice we can offer is that of perspective; it's all about how you choose to look at things that truly affect your overall enjoyment and experiences in this life.
What's on the menu?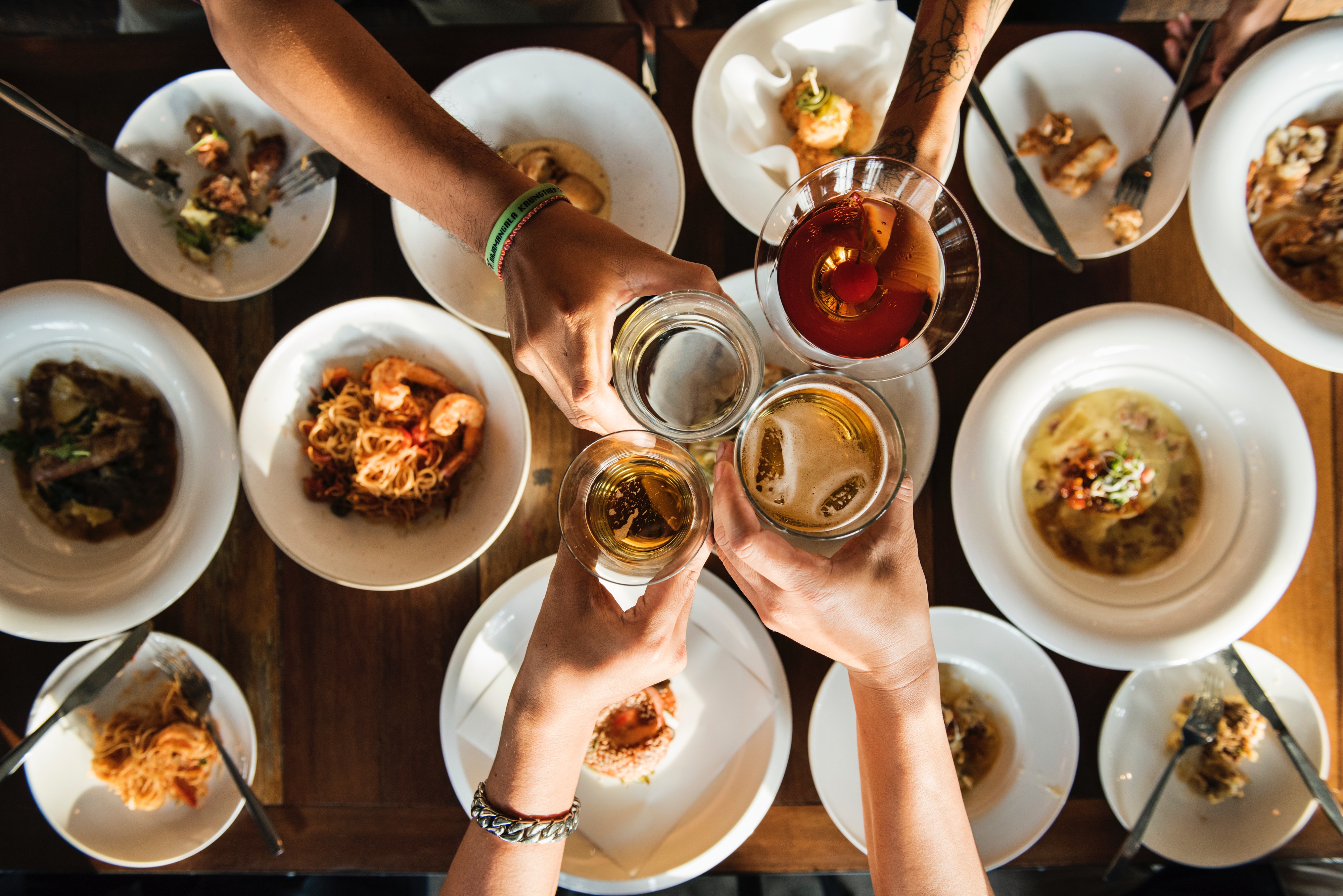 Like most places in this world, New Jersey is known for making a unique impact in the culinary department. From items like Disco Fries, Tomato Pie, Pork Roll, the original Sloppy Joe, Chicken Savoy, and so much more, this state has definitely made a name for itself when it comes to cuisine. There is definitely no shortage of good food in the Garden State, where you can explore some of the best mom and pop owned businesses and establishments in the northeast area. Sporting a wide range of nationalities in the form of culinary arts, if you grew up in the state of New Jersey, then you are no stranger to local good quality food at a very considerable price. While you may not be able to experience some of the eclectic cuisines found here in the Garden State, you may actually find yourself pleasantly surprised when it comes to this category in reference to your new home.
They say that the way to someone's heart is usually through their stomach and this statement holds a lot of validity considering just how much joy and pleasure food brings into the human experience. Sometimes all it takes is the smell of a particular food in order to send you back in time to a pleasant moment from your childhood or other fond memory of your past. While you may initially think that you are making a big tradeoff in the department of food in your recent move to Florida, you may actually discover just the opposite.
As one of the country's leading foodie states, Florida is rising up in the department of culinary arts and unique dining establishments. No longer are the days of purely chain restaurants and sub-par cuisine, when you can now enjoy good quality food from a wide variety of nationalities and cultures in so many flourishing areas of the Sunshine State. More specifically, if you find yourself in an area like Miami, then the amount of authenticity they are serving up in their dishes is just as good as enjoying them in their native lands. In this area, you will find some of the best Cuban, Columbian, Puerto Rican, and other Hispanic culinary staples right here in the heart of South Florida. While the culinary world here in Florida may greatly differ from what is found in New Jersey, we are certain that disappointment will reside far from your experiences around cuisine here in your new home.
We work hard for the money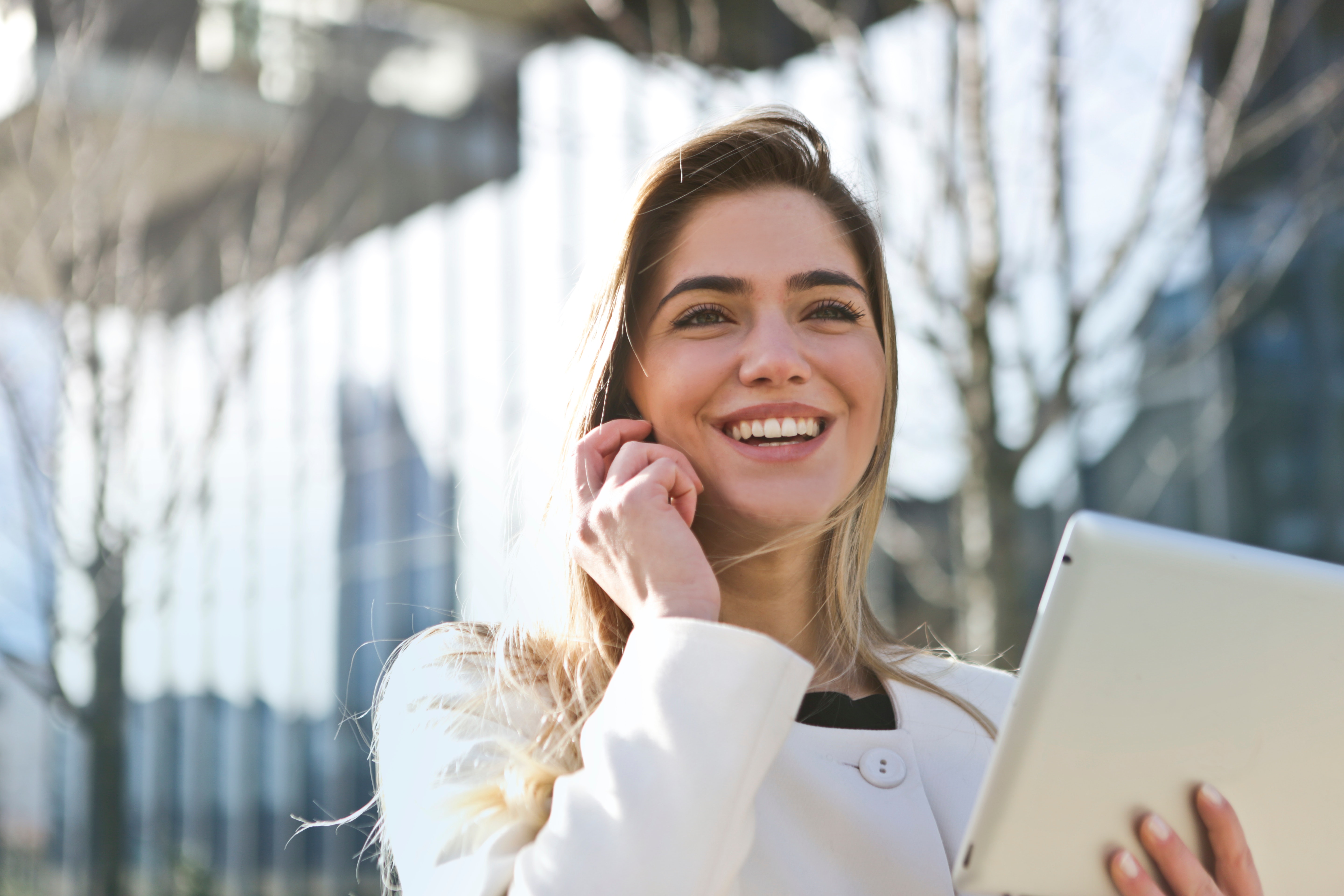 When it comes to finding work in the state of New Jersey, there is a sea of opportunity that awaits. Home to some of the major corporations in the world, this state holds a high standard of employment statistics. Certain companies such as Century 21, Johnson & Johnson, Conduent, Honeywell, and Tyco provide many jobs for citizens of the Garden State. Not to mention all of the other industries such as culinary, performing arts, physical fitness, etc. Where there is money spent there is usually money to be made and you can definitely see this within the success of many of the businesses found within this area.
Your move to the state of Florida in no way requires you to drop this standard of excellence in the employment category, seeing as how your new home pulls off some pretty similar statistics. There are plenty of employment opportunities that also provide you with the option to grow and expand within certain companies. In recent years, many major corporations have made the decision to base their companies out of the beautiful Sunshine State. Some of these well-known businesses include Lennar, Carnival, World Fuel Services, AutoNation, and Tech Data just to name a few. Although your recent move may involve making certain trade outs, when it comes to employment, you can relish in the fact of not being forced to step down or away from a future progressive path.
Space to roam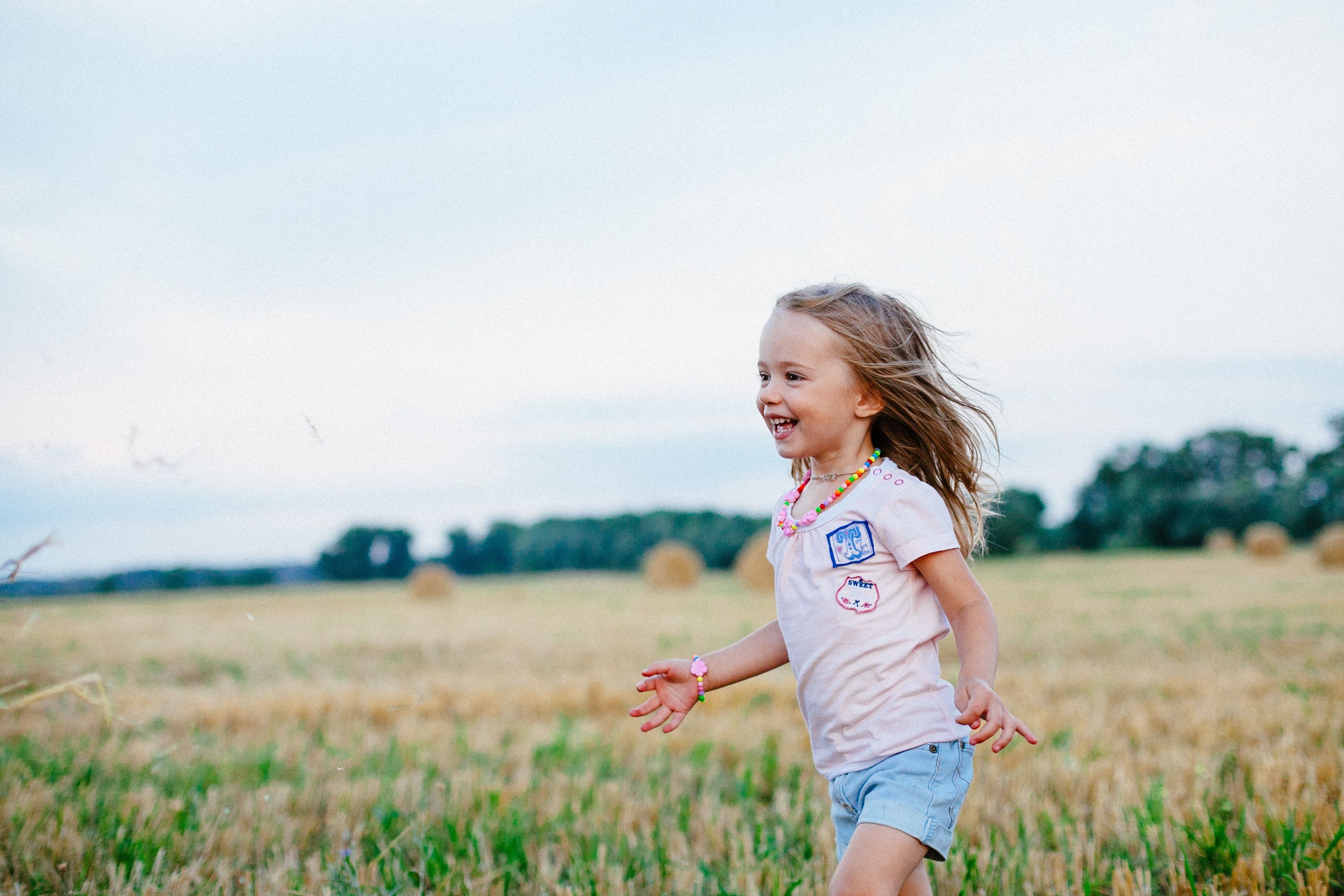 Although traffic is an issue that is found across the board in most areas, living in New Jersey is certain to test your patience in that particular department. With recent construction and other state and city developments adding an extra element to the mix, this is probably not one of your favorite subjects to speak of in regards to the Garden State. A lot of New Jersey natives find pleasure in escaping to surrounding states and areas in order to experience a little room to breathe outside of their congested home. Respectively, even though traffic is a roaming issue, you may discover some relief in this department upon your move to the state of Florida. Considering the fact that Florida is one of the longest states in the U.S., this allows the opportunity for even more expansion and overall room to breathe.
Even though not everyone who lives in Florida displays a front or backyard, just the fact that there is an opportunity to afford this space luxury just adds to the benefits within your move. Now, you may have had plenty of space in your home in New Jersey. However, not only will you spend less money on more room here in Florida, you may actually find the time to enjoy nourishing this exterior space of your home year round. As you drive down the street, you will notice an abundance of space between businesses, neighborhoods, and overall establishments.
There are even parts of this state that are simply miles and miles of endless green with possible farm animals outside roaming the pastures. While most of the areas of this state are up and coming with more interactive establishments, just the simple fact that you can explore these vast areas if you choose is an added bonus. Whether you fancy dwelling in a rural area or something more city-like, such as West Palm Beach, Fort Lauderdale, or Miami, the options and possibilities are truly endless here in the spacious state parameters of your new home.
How we get around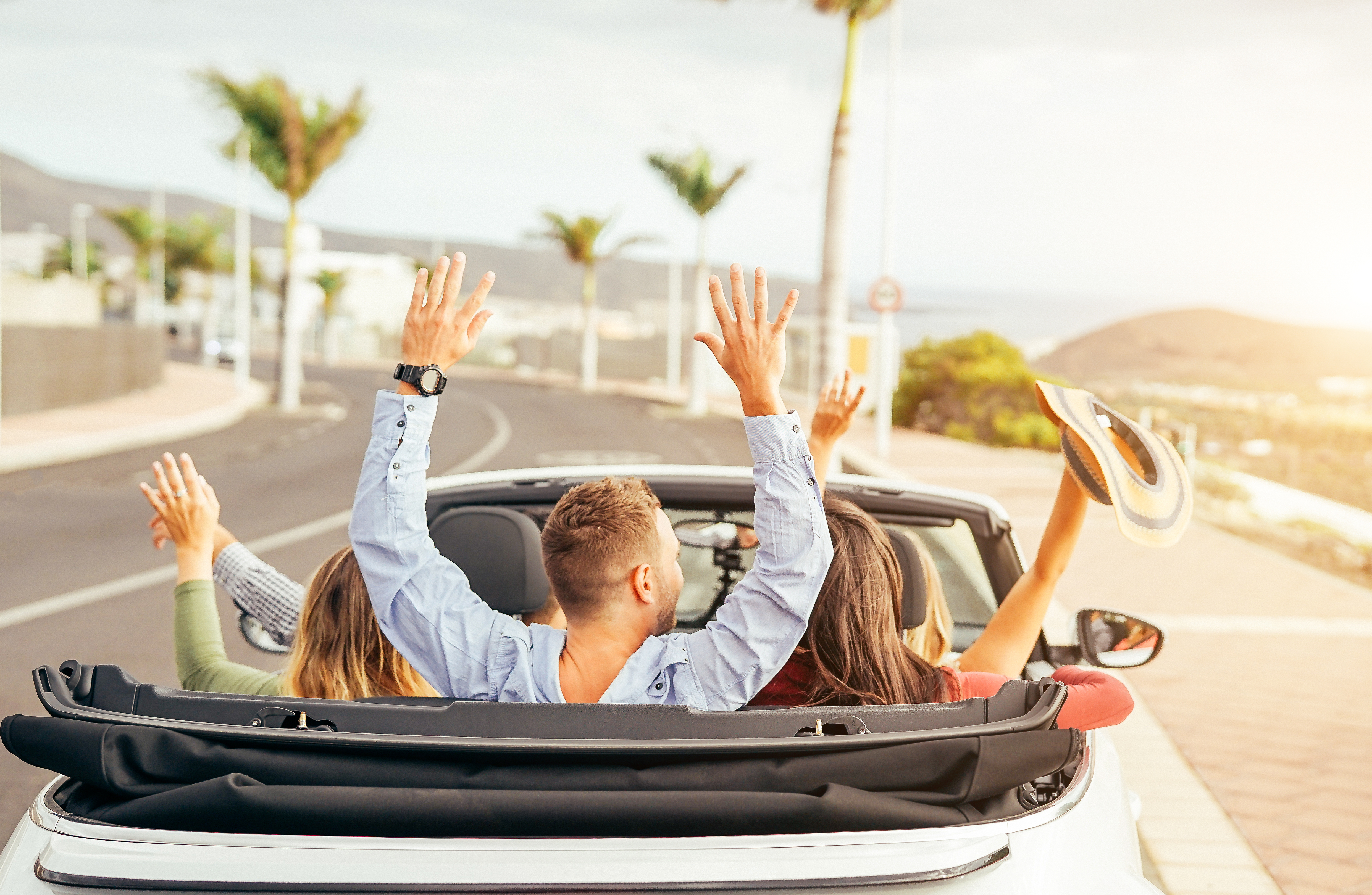 Sitting pretty between two major metropolitan states, New Jersey offers a combination of modalities when it comes to public transportation. From rail, water, road, and air, there is a constant supply of vessels for travel within the Garden State. This is definitely one of the best assets to this state and serves as a luxury considering most people rely on public transportation in order to escape the obvious congestion on the streets for daily commutes. While most of Florida does not boast the same level of consistent public transportation, you may actually enjoy utilizing your own vehicle in order to get you from one location to the other. While living in New Jersey may have afforded you more driving opportunities as opposed to other surrounding states, living in Florida we make you appreciate owning a car and being able to run to the store without making an all-day event out of a simple trip.
Similarly, if you did not own a car before, then you are now able to explore all the excitement in purchasing one for your move. Seeing as how it is a little difficult to get around the Sunshine State without a functioning vehicle, you will begin harvesting a new found love for driving the streets with the wind in your hair and your sights on your destination. You may be saying to yourself, "how does purchasing a car benefit me in the expense department?" Well, even though this may add to your expenses when you break down how much you may have been spending in public transportation and other methods such as Lyft or Uber, then the results may actually surprise you. Especially considering the fact that nothing beats grabbing your keys, jumping into your own car, and setting your sights on wherever it is that your heart truly desires.
Secure in the arms of the Law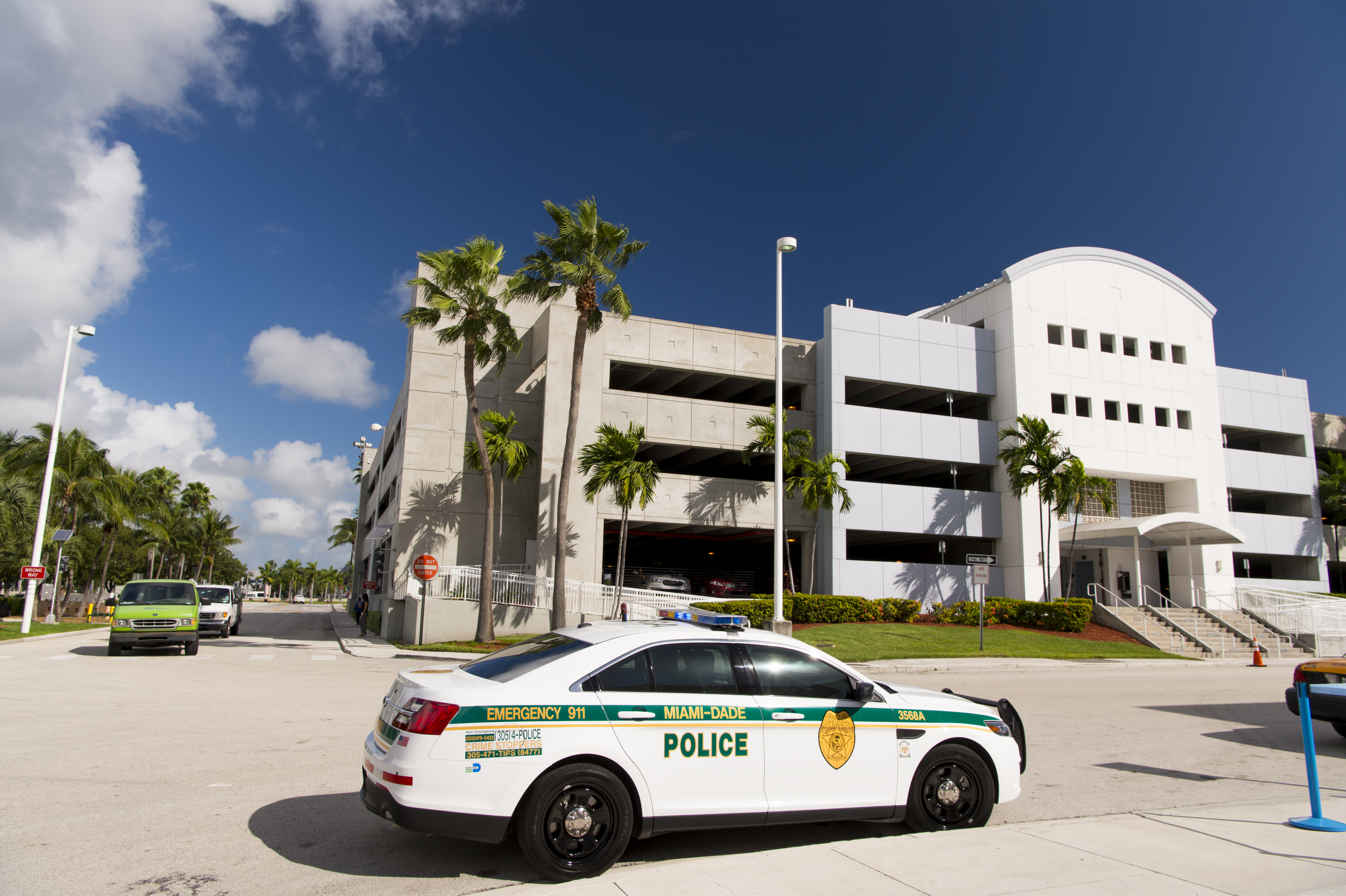 As a recent resident of the state of New Jersey, we are certain that you are no stranger to the jaw-dropping driving statistics when it comes to vehicle and road safety. Holding one of the highest car accident rates of all 50 states, New Jersey keeps their law enforcement officers busy when it comes to transportation fatalities. Although the state of Florida is no stranger to car accidents, with more space on the highways and just overall, your chances of getting into a car accident as a proactive driver may actually decrease. As far as overall safety goes, New Jersey displays about half of the crime rates as opposed to Florida but, this is primarily due to the fact that your new home is almost double in size. This pretty much evens out when it comes to the actuality of these occurrences in relation to the overall space at hand. So, you will rest easy knowing that you and your family's overall safety and security is not on the list of trade-outs when it comes to settling into your new state of residency.
Teacher's pet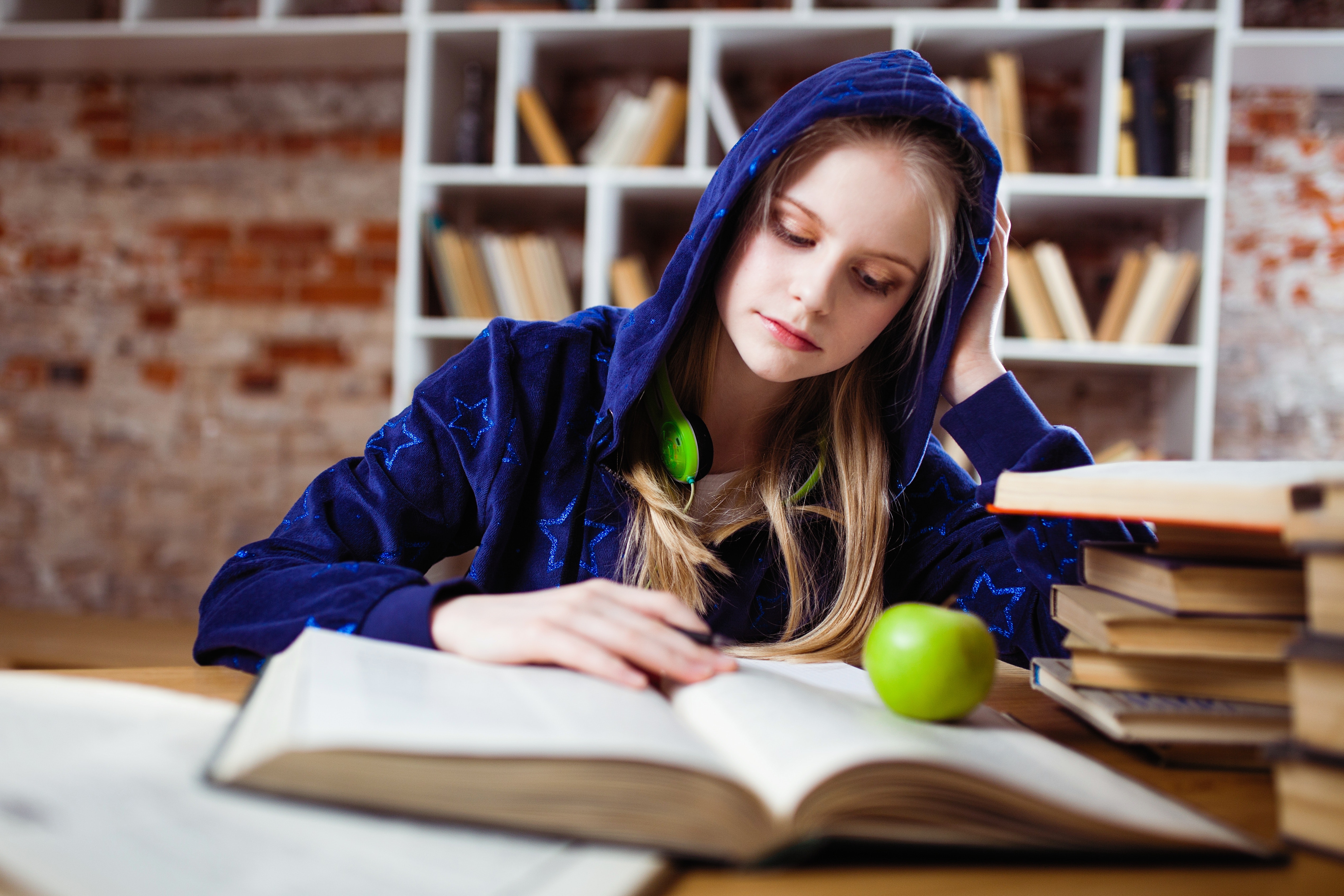 As one of the leading northeast states in the department of education, the state of New Jersey makes a great name for itself in this particular field. They hold one of the highest success rates not only for children in public schools but also for adults seeking higher education. Similarly, Florida ranks as one of the top states when it comes to preparing students for the next phase of life. Not only does the state of Florida possess the lowest in-state tuition fees, but there are also a vast variety of high education facilities to choose from. Among this, you will find Florida Atlantic University, University of Florida, Florida State University, University of Central Florida, University of North Florida, University of South Florida, just to name a few. The opportunities for higher education in this state are truly endless and it's nice to know that not only can your children attend some of the finest establishments close to home but, they can do so at an extremely affordable price.
A roof over your head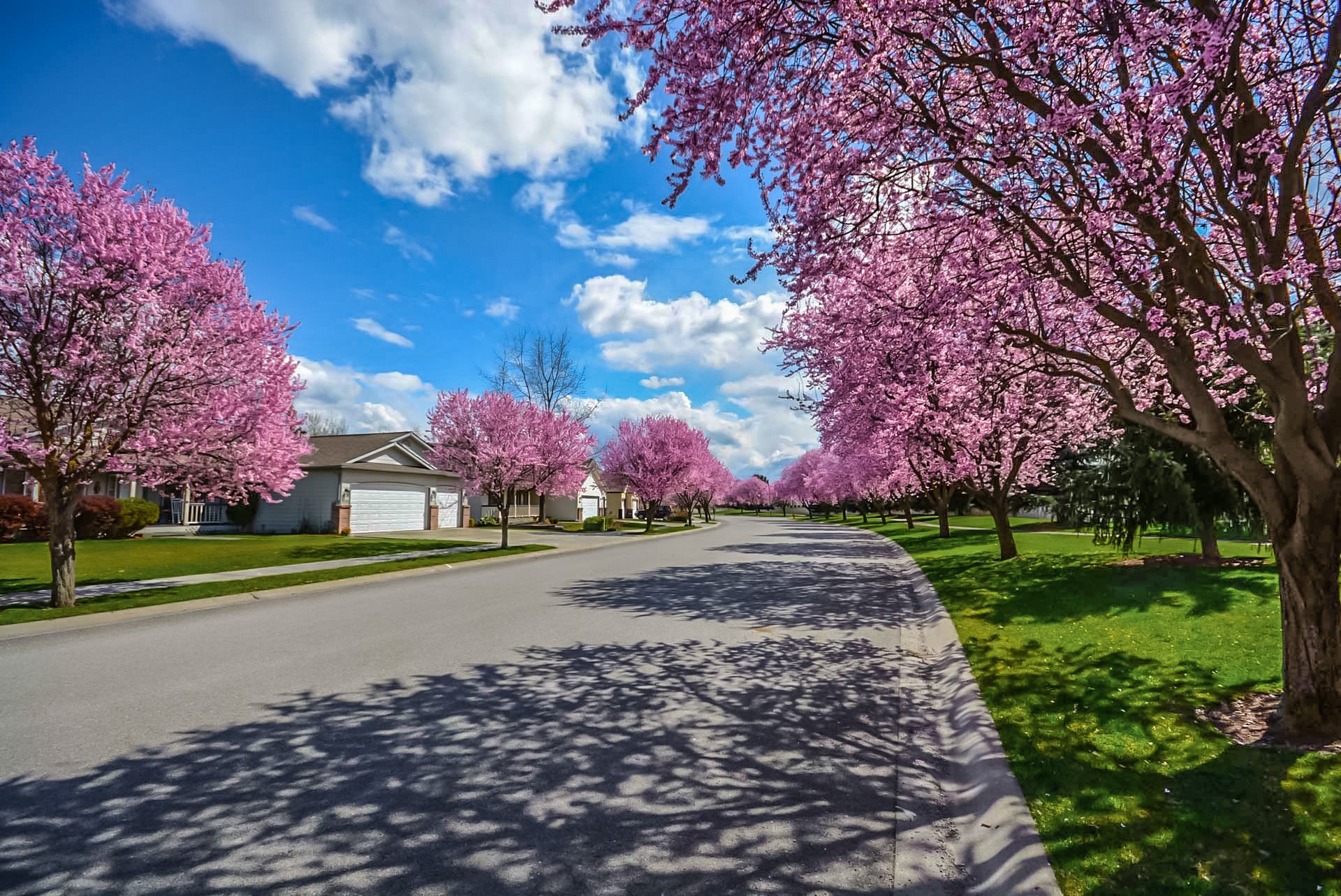 While the state of New Jersey does sport some amazing architecture and design in the form of real estate, unless you make a hefty salary, most of these lavish homes are way above the socioeconomic status standard. One of the best upgrades within your move to the Sunshine State is all the housing opportunities that cover a wide range of price brackets. Home to some of the most luxurious homes in the United States, Florida is one of the leading competitors in the real estate industry. Whether you are seeking a condominium, townhouse, single-family, or estate style home, we are certain that you will not only find something that fits into your budget but also fits into the image you hold of your dream home. Known particularly for their Spanish architecture, no matter what area of Florida you find yourself in, you and your family will definitely find some form of an upgrade when it comes to unfolding your next more than basic structure for residency.
T
he South Florida Hype
Even with a wide variety of areas to choose from in Florida, the majority of the action lies along the southeast coast of the state. Starting around West Palm Beach and stretching all the way down to Miami, there is a slew of cities along this path that highlight so many of the dazzling features and perks to living in the Sunshine State.
Starting from the bottom but, certainly not when it comes to status, we find ourselves in Dade County. Which is home to the main attraction of this state: Miami. Holding residency so far south brings this city to the heartbeat of great Latino culture. From authentic cuisine to nightlife experiences that reflect evenings in these native lands, this city is thriving on cultural vibrancy. Aside from the city vibes, Miami also houses some of the most jaw-dropping beaches in the country. Where there is a beach, beautiful people are never far from sight.
Also home to some of the most gorgeous people around the world, Miami is a melting pot for culture as well as the arts. If you're looking for the next fashion trends, you never have to look too far along the streets of Miami. As the main attraction of this area, you and your family will always find yourselves in the arms of fun and excitement. Especially if you enjoy spending weekends at the Metro Zoo or attending a sports event for the Dolphins, Marlins, or Heat, depending on the season.
Sandwiched right in the middle, you will discover one of this area's largest counties; Broward County. Displaying world known vacation spots, such as Fort Lauderdale, this area boasts a plethora of neighboring cities that all bring their unique touch of character to the mix. In this area, you will find a vast majority of affordable homes as well as great public education facilities. Run by a sheriff's department as well as individual city departments, safety is of the highest priority here in this county. Las Olas, the downtown area of Fort Lauderdale, presents a selection of restaurants and boutiques around the most happening part of the city. Just minutes away from the ocean, you can enjoy an outstanding dinner and catch the sunset for dessert.
Last, but certainly not least, you will discover the affluent and breathtaking Palm Beach County.
The most northern selection of this tri-county trifecta, you will uncover cities such as Boca Raton, Delray Beach, Boynton Beach, West Palm Beach, just to name a few. Whether you decide to spend your weekends at Grandview Market in West Palm Beach, or at the Morikami Museum and Japanese Garden in Delray Beach, there is always some magical experience awaiting your exploration. Not to mention Palm Beach County possesses one of the best sheriff's departments in the entire country. With high-quality public service, education, and safety, this is definitely one of the best areas in Florida to call your next home.
Clearly, the best cities in this state have a name affiliation with the beach. You will certainly enjoy the relationship and connection built with the Atlantic Ocean as you partake in this statewide past time. So, if you're looking to spend your days in the sun around some of the most unique and thriving restaurants, businesses, and general city features, then dwelling along the southeast coast of Florida may be the perfect match for you.
Let Us Help You!
Even with the information above, moving in any form can be overwhelming and stressful. Especially considering you are moving from New Jersey all the way down to Florida, there are so many things to think about and unfold along the way. If you happen to find yourself along the southeast coast of the Sunshine State, then allow Chance Reality to ease some of your worries as you enter this new chapter of your life. Here at Chance Realty, we are relocation specialists that would love to extend a helping hand out to you if your move happens to land you in the South Florida area. Let us show you around your new city and potentially find the next home of your dreams. Please feel free to contact us at your convenience and let us know how we can assist you along this new life adventure.