When it comes to moving from one state to another, it's usually the case of swapping out one extreme for the other. Some of these major acclimations involve you trading out your usual experiences for ones that are completely foreign. On the contrary, if your next move brings you from California to Florida, then you may actually enjoy the fact that these two states share a lot in common. From the Golden State to the Sunshine State, both are known for their picturesque beaches and hot summer days. While you may discover some differences along the way, overall this may actually be a pretty smooth transition. Even though your move may uncover a similar trail, it is still in your best interest to learn as much as you can about your new home. Below you will uncover some of the major similarities as well as differences between moving from the west to the east. Once you adjust to the time zone change, we are certain that you will fall in love with your new home right here in the beautiful state of Florida.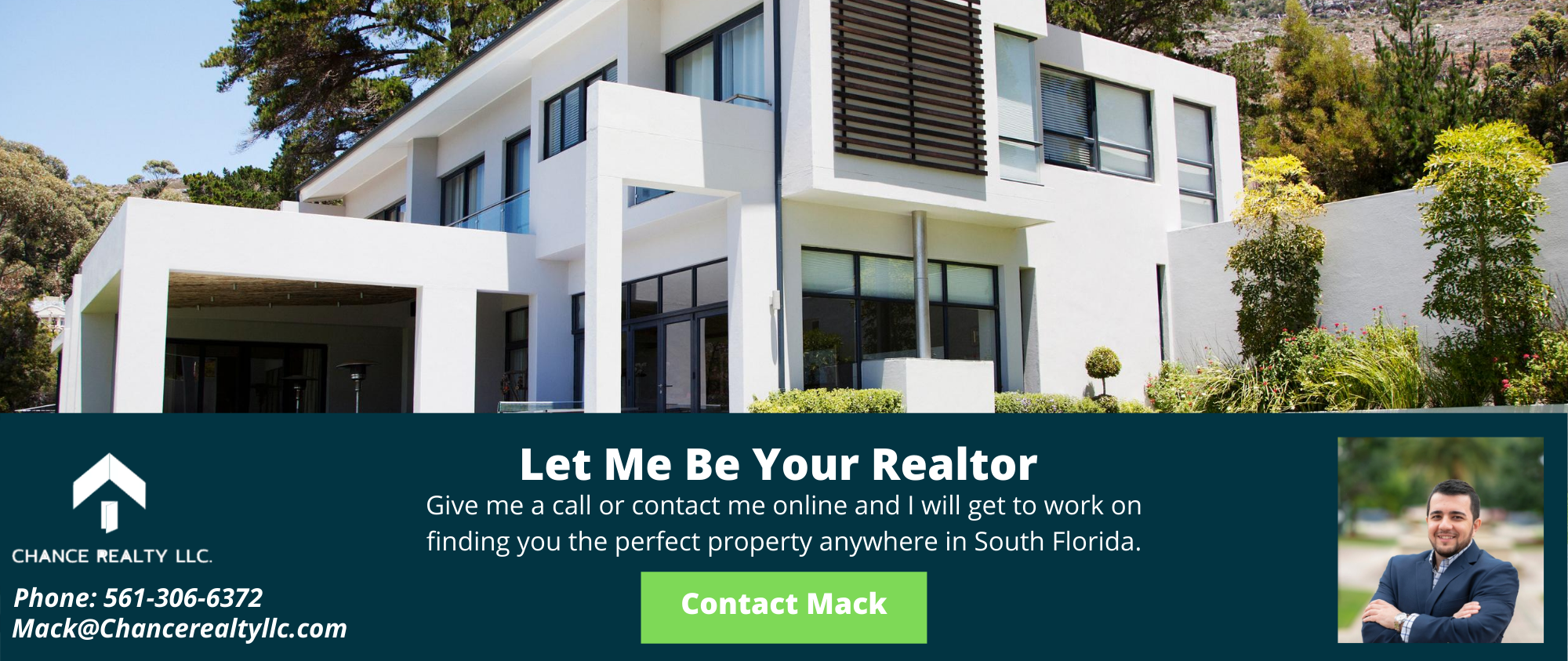 Golden rays of Sunshine
Depending on where you are coming from in California, there are a wide array of climate styles found throughout this state. These range from hot desert all the way to polar climates moving from the most southern part of this state and rising all the way to its most northern region. There are also other elements that play a major role in what type of weather you will experience, such as latitude, elevation, and proximity to the coast. For example, if you are coming from the Bay area more specifically San Francisco, then your experience as far as weather and seasons may be a little different here in Florida. With the average temperature around the high fifties, you may have to trade in your sweaters and pea-coats for some tanks tops and flip flops. On the other hand, if you are coming from southern California, such as San Diego, then your wardrobe may actually suffice give or take a few minor adjustments. While you will definitely find more moisture in the air here in Florida, your skin may actually thank you in the long run for moving away from the dry desert air.
Once you arrive in the Sunshine State, you will begin to realize that seasons do not really occur like other regions of the U.S. Depending on what area of Florida you are brought to, you may get to experience some cold around the months of December through February. Although these jacket and Ugg boot days are far and few between, Floridians seem to enjoy the consistency that the Sunshine State holds to its name. Another slight weather adjustment that you may discover here in Florida is the random rainstorms that occur periodically throughout the day. You can leave your house with the sun shining and drive two minutes down the street only to find torrential downpours and drastic difference from what you woke up to. With that said, in order to find yourself in preparation of this bipolar tropical weather, it is best to keep an umbrella in your car as a proactive approach to acclimating to these new conditions. Considering the fact that it does not typically rain often throughout most of California, this may be one of the facets of your move that require a bit of adjustment. Which is a pretty decent trade off when the majority of the time your new home provides you with all the necessary requirements for the perfect beach day.
Let's eat!
As one of the leaders in just about every industry known to mankind, California has definitely made a name for itself when it comes to the culinary world. Spanning from the northernmost region, all the way to the California-Mexico border, this state sparks a variety of flavors that are very true to their originating cultures. If you're coming from the south, then you know a thing or two about authentic Mexican cuisine. You don't necessarily have to cross the border in order to experience dishes such as empanadas, enchiladas, mole, or everyones favorite on the go snack or meal: tacos. Places like Tacos El Gordo, South Beach Bar & Grille, and Bracero Cocina de Raiz are a few local favorites that bring the heat when it comes to experiencing authentic Mexican cuisine in southern California. If you're a native northern Californian from the Bay area, then your variety of cultural exploration in the food department carries a unique sense of flavor in each variation of cuisine. The magic lies within places such as Mama's on Washington Square, that displays a line down the street without fail everyday of the week. You may have also dipped your toes in other foreign territories such as Burmese food at Burma Superstar Restaurant, or some down home cooking at Brenda's French Soul Food. Either way, we are certain that your time in the Golden State has lived up to its name by providing you with many golden opportunities in the form of exceptional meals.
While California certainly brings its own flavor to the table, Florida has made leaps and bounds in the culinary world over the past couple of years. No longer are the days of cheap chain restaurants and mediocre meals when you can now jump on the foodie train in just about every area of this flourishing state. Cities such as Tampa, West Palm Beach, Fort Lauderdale, and Miami are crawling with unique restaurants that are certain not to disappoint in the flavor and aesthetics departments. If you're looking for an authentic hispanic meal, then Miami is must definitely the place to be. Considering the chefs at these restaurants haven't traveled that far from home, many of the dishes you experience will make you feel as though you are on vacation in whatever native land your taste buds have wondered into. Whether you fancy a Cuban, Colombian, or Puerto Rican culinary experience, Miami is bound to never leave you in the arms of disappointment. On a more revolutionary front, there is also a recent uprise of alternative dining establishments that cater to particular dietary restrictions and personal choices. With the movement of higher consciousness on the rise, you are bound to uncover a plethora of vegan and vegetarian options if this is what your heart desires. Although your move may present a slight shift in the culinary department, we are certain that these different experiences reside far from a trade out or compromise here.
What will you be when you grow up?
It's no secret that California finds itself at the top of the food chain when it comes to employment in the U.S. Whether you were dwelling in the north or the south, the whole state holds a decent amount of statistics as far as success goes in a wide range of career avenues, Entertainment, technology, culinary arts, and so many more areas are booming with opportunities all over this truly Golden State. Companies such as eBay, Uber, Thumbtack, Google, and hundreds of other reputable names not only call California home but, provide thousands of residents with employment opportunities. Where there is money spent there is money to be made and as a recent resident of the Golden State, we are certain you are no stranger to this statement. The security behind holding an upstanding job in your career of choice not only provides enjoyment for the fulfillment of your purpose but, also the future success of your family.
Although Florida may not hold the same longevity in their employment reputation, the Sunshine State is movin' on up when it comes to the labor world. Aside from the booming development all along this flourishing state, many companies are choosing to open new locations and start their businesses right here in your new home. You will find certain well standing companies such as BankAtlantic, Lennar Corporation, Carnival, Disney Cruise Line have chosen to base their headquarters out of Florida. Not only does this draw traffic to the beautiful Sunshine State for overall revenue, but it allows for the residents to find employment with these successful and prosperous companies. Unless you are transferring with a pre existing employer, it's nice to know that your new move opens you up to a wide variety of career opportunities that can continue the facilitation of your personal growth and overall family development.
Uncle Sam's cut
One category that will have you jumping for joy upon your move from California to Florida is Uncle Sam's favorite subject: taxes. While the Golden State may provide you with an opportunity to make a higher salary than most other regions of the country, this financial perk most definitely comes at a cost. As a recent California tax payer, you are use to paying a wide variety of taxes. From sales, to federal, and even state taxes, that high income can seem to disappear after Uncle Sam takes his cut. There are even certain cities, such as San Francisco, that display a city tax. This is put in order to help pay for service workers health care because the cost of living is so astronomical.
While you may take a slight income cut in your move to Florida, you can hold on to a little more of your money when it comes to taxes. As a Florida resident, you no longer have to worry about state taxes any longer. Your average sales tax ranges between six to eight percent depending on the city and area that you choose to reside. Kiplinger's list ranks Florida as the top 10 Most Tax-Friendly States for retirees in 2017. It's no wonder Florida ranks so high in demand for retirement aside from the obvious points of seduction in the form of breathtaking beaches and beautiful sunshine year round.
Keep it movin'
When it comes to public transportation, the state of California definitely falls under the most accommodating states for those in need of public services. While this topic does differ depending on the region, most areas of this state offer constant and consistent methods to get around this desert paradise. More specifically, if you happen to come from the city of San Francisco, then you are no stranger to having public transportation literally around every corner. The San Francisco Municipal Railway, also known as MUNI for short, is one of the most efficient public transportation systems in the entire United States. This system functions off of underground railways, buses, and cable cars depending on the location and travel route throughout the city. The efficiency runs so consistent that most people choose public transportation even if they have their own personal vehicles to get them around. This eclectic city even offers public transportation to the surrounding Bay Area in the form of BART; Bay Area Rapid Transit. As a recent resident of California, you are use to the cream of the crop in the form of public transportation services.
Florida on the other hand, is not quite as advanced as California when it comes to public transportation. This is mainly due to the fact that no matter where your move brings you, most areas require the use of a car or other mode of transportation in order to get around. Give or take a few downtown or central areas, such as Delray Beach, Miami, West Palm Beach, and Fort Lauderdale Beach, just to name a few. On the up side, this is a great opportunity for you to purchase a vehicle or put it to good use if you already own one and primarily relied on public services as your main method of transportation. Even if you enjoy catching the bus or train to get from point "A" to point "B," nothing beats jumping in your own car at any point in time and riding off to wherever your heart desires.
Safety first
As far as safety is concerned, your move is most definitely putting you in an overall better environment. While there are certain areas of any location that remain on the outs, Florida's crime rates and statistics turn out a drastic upgrade in comparison to California's. For example, in 2017, 59% of the crimes on record for the Golden State fell under the category of aggravated assaults, 8% rapes, 32% were robberies, leaving homicides for the remaining 1%. While the Sunshine State does not possess a perfect record in this category, your new home is definitely much safer than your previous residency. When it comes to upgrades, this is certainly a category that should remain on the rise and far from the arms of any form of trade off.
Knowledge is power
Now a days, education is one of the most important aspects of human existence and experience. As the success rate of our future lies in the hands of the youth, the public schools systems play a major role not only in the bigger picture but, the individual growth and progression of each child. More specifically, if your family happens to include children, then you will rest easy knowing that Florida has one of the best public education systems overall in comparison to most other states in the country. If you find yourself in an area like Palm Beach County, then your children will not only attend some of the finest facilitates, they will also be taught by a selection of outstanding teachers. Not to mention that the Sunshine State houses many higher education facilities that come at a moderate rate. Florida has one of the cheapest in state tuitions for higher education out of all fifty states in the U.S. Some of these reputable establishments include Florida State University, University of Central Florida, University of Florida, Florida Atlantic University, and University of North Florida just to name a few. While California also holds a great reputation when it comes to the education department, it's nice to know that once again, there are no downgrades or major adjustments that need to be made here.
Mi casa es su casa
Both California and Florida are two states that take the cake when it comes to the department of real estate. Places such as La Jolla, Laguna Beach, Malibu, Los Angeles, and San Francisco are just a few major cities known for their jaw dropping homes that cover a wide range of architecture styles. From the different variations such as Modern, Mediterranean, Victorian, and Edwardian, each genre brings their own individual aesthetics to the overall compounding value of these households in the form of art. Similarly, Florida boasts some of the most beautiful pieces of real estate in the country. As you drive down the streets of cities such as West Palm Beach, Fort Lauderdale, and Miami, your eyes will widen while your jaws drop in amazement over these grandiose residencies. One aspect that may set Florida's real estate apart from California's is the wide range of prices and affordability when it comes to purchasing a home. Considering the overall cost of living is much higher in the Golden State, moving to the Sunshine State will add a little more cushion to your pocket without having to compromise to style, space, and design.
The South Florida Hype
Although there are many dazzling cities and areas found wIthin the state of Florida, the epicenter of the Sunshine State lies along the southeast coast. Sunny South Florida is home to many well known cities nationwide, such as Miami, West Palm Beach, and Fort Lauderdale just to name a few. If you haven't quite decided just where exactly to settle amongst this new territory, then here are a few reasons why you should consider dwelling within this tri-county area.
As one of the most well known cities of the east coast, Miami is a mecca for food, fashion, and major public events. Home to the Marlins, Dolphins, and Heat, this city is bursting with excitement and adventure around every corner. Not to mention the fact that this city is flourishing with a high level of authentic art, culture, and culinary treats that are sure to tickle your fancy. Whether you enjoy shopping at boutiques along Collins Avenue or basking in the rays of sunshine on South Beach, Miami brings the heat in more ways than one. If you are use to city life in California, then Miami is the closest taste you will get to home when it comes to city living.
Another great option in this tri-county area covers a wide range of cities and overall land along South Florida: Broward County. Here you will find a plethora of neighboring cities that fuse a little bit of suburbia with a little bit of city life. You can enjoy the best of both worlds in some of this county's finest gems such as Coral Springs, Coconut Creek, and Deerfield Beach. As one of the most well known cities and vacation spots of the area, Fort Lauderdale is home to some of the most scenic homes that overlook the glistening Atlantic Ocean. Isn't it nice to know that you can now call home to a place that most people spend money to vacation.
Last but, certainly not least, is the reputable Palm Beach County, home to fine education, public service workers, and a sea of jaw dropping real estate. Cities such as Delray Beach, West Palm Beach, and Boca Raton are not only some of the most affluent cities in this area but, the overall state of Florida. Each brings their own unique touches to the table but, either way, you will find yourself within cities that sport some of the best establishments for your overall enjoyment in your spare or working time. From dining, to art, to shopping, there is always something to keep your attention drawn and in the moment. Places such as Town Center Mall in Boca Raton display some of the hottest restaurants and boutiques in the entire country. Not to mention that no matter where you choose to reside along the southeast coast of this state, you are never more than fifteen minutes, at most, away from the beach.
Let Us Help You!
We hope that the information above serves you well along your transition from the west to the east. Moving from California to Florida definitely has its differences, similarities, upgrades, as well as trade offs. While the information above may help ease you along this transition, there are still many aspects of moving across country that require a more hands on approach. Here at Chance Realty, we are relocation specialists that would love to extend a helping hand out to you if your move happens to land you in the South Florida area. Let us show you around your new city and potentially find the next home of your dreams. Please feel free to contact us at your convenience and let us know how we can assist you along this new life adventure.