In the search for your next home, many buyers want something that hasn't been around the block that many times. With new real estate options popping up all over the place, the market has never been so diverse when it comes to purchasing a home with a short track record. As you enter the city of Parkland, Florida, one of the most dazzling factors of this affluent city is the recent additions in the form of communities and their feature homes. The benefits of these "new kids on the block" include features such as standard appliance upgrades, which means less money and time for you to spend prior to move in. Below you will discover some of the most recent inclusions to the Parkland family that may hold the key to your next dream home. Give yourself permission to experience the finer things in life as you open yourself up to all of the real estate nuances that this city boasts for your potential future purchase.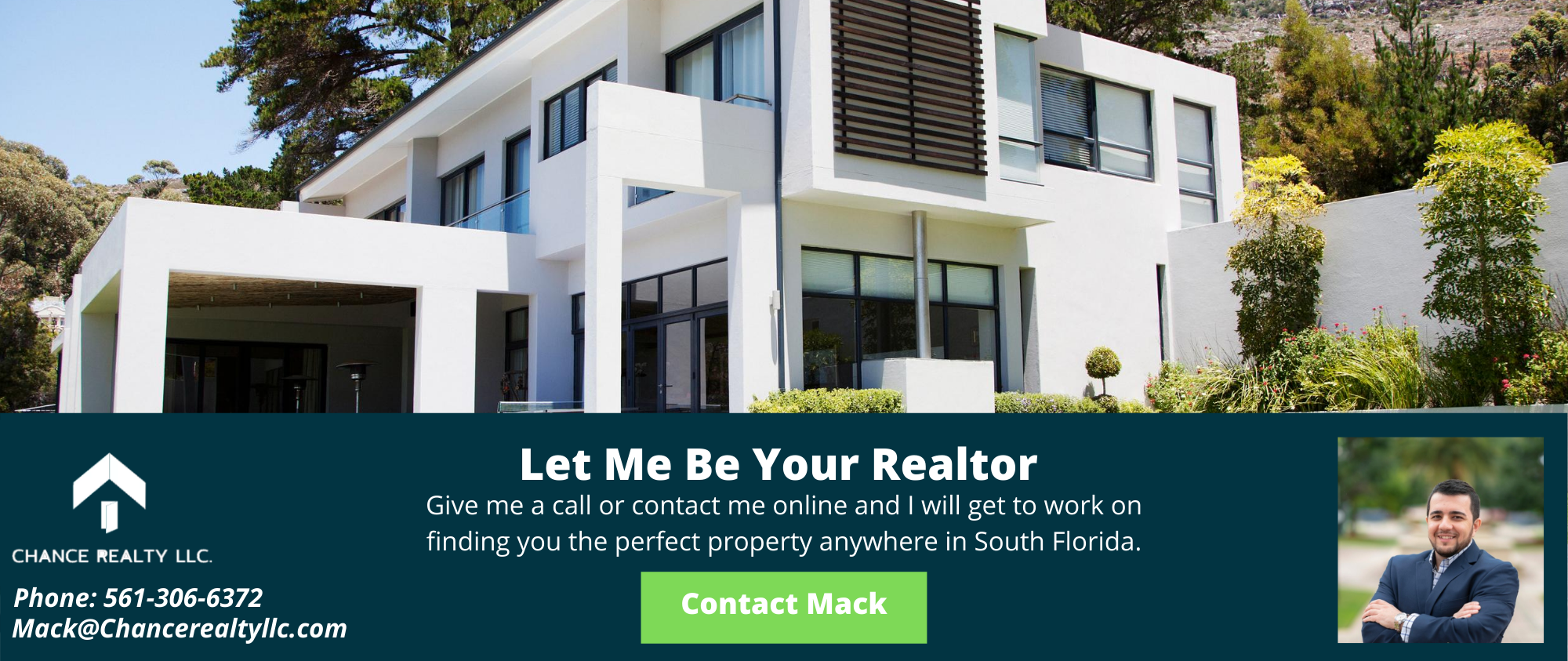 MiraLago
As one of the most recent and enticing neighborhoods found here in the city of Parkland, MiraLago is sporting homes that more so resemble mansions. As one of the productions of the prestigious Lennar builders, these single-family homes start around the high 300's and range all the way to about 1.4 million. This diversity in price range affords the accommodation of a multitude of families and their corresponding incomes. From the moment you pull up to the grandiose gates of this community, it is clear that exclusivity is one of the main themes that continues throughout the remainder of this premier neighborhood. As the homes in this development were built for more than just aesthetic appeal, you and your family will discover all the possibilities and potential that resides behind these beautiful gates.
Offering a considerable amount of space over a variety of styles, homes in MiraLago in Parkland present anywhere from 1,800 to 6,000 square feet of more than comfortable living space. With the option of as many as five bedrooms and up to four and a half baths, these homes will definitely accommodate your family as well as everything else that comes along for the ride. Many of these houses also include additional features and home upgrades that will further draw your attention towards owning one of these beautiful works of art. Typical homeowners association fees for this community will run you around $400 a month, which is a moderate price once you continue exploring all that this expense turns out in overall value.
As a resident of MiraLago in Parkland, you and your family have access to a vast assortment of amenities and other recreational activities. If physical exercise is the name of your game, then you will love the state-of-the-art fitness center, aerobics studio, as well as a colossal clubhouse where all the main action occurs. Here you will find a variety of special events and group activities that will allow you to socialize and enjoy the company of your fellow neighbors. As you take your adventures outdoors, you will uncover a resort style swimming pool and tennis court where you can possibly embrace your competitive side during a casual match. The kids will spend endless hours on the towering community playground and even cool off at the splash park that was made with them in mind. No longer are the days of driving miles to keep them entertained when now you can find that fulfillment right here in the comfort of your own home. These picturesque waterfront lots are the perfect remedy for relaxation and may be exactly what you need to lean your decision towards calling MiraLago in Parkland your new home.
Cascata
As another outstanding addition to the city of Parkland, Florida, Cascata is actually a subdivision of our previously mentioned community. This breathtaking neighborhood sports the most popular variety of houses within the entirety of MiraLago in Parkland. Built by Lennar with construction starting in 2017, these homes are still flourishing and continue to attract the most attention of the bunch. These estate style homes are starting around the mid 500's and cap around the 700's. With eight amazing blueprints to choose front, each house manages to fuse uniformity with individuality in all the most aesthetically pleasing ways.
These homes consist of one and two-stories and the option of two and three-car garages. One of the best exterior features of these homes is the copious amounts of lush landscape for you to nourish in any way that you choose. Whether this involves planting some tropical flowers or starting your own garden, the possibilities are truly endless and just steps away from your own front door. Another enticing outdoor feature are the scenic views, as most of these homes present a waterfront option. Which means that not only do you have a say over what your home looks like, but you can also choose a location that creates an overall sense of tranquility. As you and your family venture throughout the remainder of this community, you will continue unfolding all that Casacata has in store. These resident amenities include a grandiose clubhouse, resort style swimming pool, and even a playground for the kids.
Boasting some of the most spacious estate style homes in Parkland, houses in Cascata offer anywhere between 2,000 and 4,000 square feet of living quarters. Depending on the size of your family and your need for space, your new home will either include three, four, or five bedrooms with an appropriate amount of corresponding baths. One unique element of these homes is that they display the option of having a multi-generational layout, meaning that two separate families can potentially live under one roof. This wouldn't require any form of sacrifice in the privacy department, as both sections offer an equal amount of space and conveniences. These modern style homes afford you the opportunity to live with your extended family without feeling as though they are right on top of you every step of the way. If the cumulative features of Cascata happen to raise the hairs on the back of your neck, then you may just find comfort in making this community in Parkland your future home.
Parkland Bay
The city of Parkland is coming in hot with all the sparkling new communities and one of these gems happens to be none other than Parkland Bay. Offering homes that start around the mid 500's and span through the mid 800's, this purchase is more like an investment in your family's future. Not only does this bring you into one of the most prestigious areas of South Florida, but living in Parkland Bay compounds your overall quality of life; which begins with where you choose to lay your head at night. Starting from the very beginning of this lavish neighborhood, your attention will immediately be drawn to the 178-acre lake. This sets the tone for all of the other aesthetically pleasing sights and resident amenities left for you and your family to explore.
As a resident of Parkland Bay you will have access to the 16,000 square foot clubhouse that presents a wide variety of both indoor as well as outdoor activities for you and your family's enjoyment. Some of these resident perks include a fitness center, tennis court, and an aerobics studio. Displaying four breathtaking options of single-family homes, there is an accommodation for just about every family size and style desired out there. Consisting of anywhere from three, four, or five bedrooms and an appropriate number of coordinating baths, these houses have the potential of bringing you and your family exactly what you need in your next home. Not to mention the fact that most of these homes bring in all the scenic views, sitting on waterfront lots for your own personal tranquility and enjoyment. If you and your family are already eager to become part of the suburban utopia that resides within the city limits of Parkland, then Parkland Bay just might be the next destination marker on your life map.
Parkland Golf and Country Club
If you're looking for the most flashy homes in the city of Parkland, then Parkland Golf and Country Club has your family's name written all over it. Known throughout town as one of the most reputable neighborhoods since 2003, this community is still serving out brand new homes to this day. Considering the vast nature of this development, buyers are initially intrigued by just how much space there is to keep expanding within this suburban mecca. It almost feels as though you've entered a private city of your own once you and your family drive through the massive gates that are controlled with guards and security 24/7. It almost seems inaccurate to call these homes houses because as you explore the real estate in this community these fixtures of property art more so resemble mansions than your average single-family home.
Homes in this neighborhood begin around 1.4 million and travel as far as approximately 4 million. Once you fully understand everything that this purchase entails, it is hard to deny let alone put a price on this golden ticket to paradise. Talk about paradise, the front of the community more so resembles the front gates to a 14th century castle. Just like Disney World, the builders of Parkland Golf and Country Club thought of just about everything while constructing this real estate masterpiece. You and your family will require no true reason other than personal enjoyment to leave the parameters of your new home.
These luxury resident amenities include seven Har-Tru tennis courts, a 43,000 square foot sports club, two resort style swimming pools, a 7,000 square foot fitness center, outside tiki bar and cafe, and a fully functioning restaurant. There are also two dining rooms, one of which accommodates up to 200 people and could be the location of your next birthday party or other celebration. They even went as far as to think of including other premier perks such as an onsite spa that consists of a nail salon, massage services, facials, and so much more. There's even a variety of kids activities and amenities which include a fully staffed children's activity center, playground, and even a daycare. As the true cherry on top of this sundae of a community, there's an 18-hole Greg Norman designed golf course with a 19th championship hole option. If golf is the name of your sport, then you can forget the days of traveling miles and miles in order to experience the lush putting green. Now all you have to do is step outside of your own front door and you can enjoy a nice recreational game or even explore your competitive side depending on the time of year. If all the features of this dazzling community hit every checkmark on your list, then Parkland Golf and Country Club just may be the next place you call home.
Four Seasons at Parkland
With a name that alludes to an experience of high quality customer service and class, Four Seasons at Parkland is another recent enhancement of this flourishing city. Houses in this community go for anywhere between the high 400's to the high 700's. Once you set your sights on this neighborhood, the exterior engineering alone will have you reaching for your checkbook. From winding driveways to cavernous garages, these homes and corresponding properties present many enticing features that will do more than reel in your attention with aesthetics. These homes also offer vast exteriors which are great for starting a garden or decorating your home with lush tropical landscape. These spacious homes consist of anywhere from 2,000 to 4,000 square feet of beautiful accommodations with a world of opportunity to store all of your prized possessions. Construction on this community began in 2015 and is still going strong to this day. You will have your pick from two or three bedrooms and two or three baths, these single-family homes come in many sizes and styles in order to match your every need and desire for space.
As a resident of Four Seasons at Parkland, you will experience some of the finest resort style amenities around. This level of hospitality may have you feeling more like you're on vacation than living the perks of your new neighborhood. Some of these alluring amenities include a jacuzzi, a bocce ball court, a pickle ball court, a spa, virtual golf, a sports court, tennis courts, a basketball court, a swimming pool, and even a casual walking trail for your daily stroll through Mother Nature. This development gives you plenty of opportunities to mingle with your neighbors especially in the ballroom, clubhouse, game room, and multiple card rooms. Aside from all the other outdoor activities, you may also shade yourself from the hot Florida sun under one of the poolside cabanas. You can even turn this outside location into your office for the day with access to free public WiFi. It is clear to see just why so many people gravitate towards Parkland Golf and Country Club for residency, as you may soon find yourself joining the crowd.
Watercrest
Last but, certainly not least, coming in as one of the city of Parkland's most recent additions is none other than Watercrest. This community sports homes that range from the high 500's all the way to almost 1.7 million. The high quality nature of real estate in this development will have you and your family feeling like royalty should you choose to make this neighborhood your next home. Houses might even be mistake for castles as they display some of the most meticulous and extravagant architecture around. These spacious single-family homes consist of anywhere from 2,500 to 4,00 square feet of comfortable living space. Opening the door for both interior as well as external opportunities for decoration and design. Most of these home layouts present three to five bedrooms as well as three to five baths, which is more than enough space for accommodation depending on the size of your family.
Once you step outside your front door, Watercrest holds a world of opportunities in the form of resident amenities and activities. As the main attraction of this community, the recreation center sits at the heart of this development with many daily activities for you and your family's enjoyment. This neighborhood spans an impressive 4,162 acres, which is more than enough room to feel the wide open spaces of this Parkland suburbia. Other resident amenities include a clubhouse, beach-entry swimming pool, as well as a relaxing spa. As your exploration continues, you will uncover two tennis courts, a paver deck, tot-lot, barbecue pavilion, and a resort style swimming pool. There's even a 30-foot pavilion, which serves as the perfect location for your next outdoor gathering or celebration. As one of the premier communities here in the city of Parkland, Florida, Watercrest may have what it takes to serve as the next home for you and your family's future years to come.
Let Us Help You!
Clearly, the city of Parkland, Florida knows a thing or two about the real estate business. Aside from sporting some of the most extravagant homes in all of South Florida, this city has a recent uproar of newer homes sprouting up left and right over the last couple of years. These recent and still developing additions are a focal point of attraction when it comes to homeowners in search of their next dream home in this area. If one of the neighborhoods above happens to resonate with you, then allow us here at Chance Realty to facilitate a more personal introduction. We will welcome you in as one of the family and potentially bring you one step closer to owning one of these premier properties right here in the city of Parkland. Please feel free to give us a call at your convenience so that Chance Realty can bring you one step closer to owning the home of your dreams and living your best life.