Finding an apartment as a college student can be stressful, especially if you are going away and relocating to a foreign area. There are so many components to consider in your search such as price, size, furnished vs. unfurnished, security deposit cost, as well as all of the surrounding attractions to your new location. If you are a college student that just so happens to be attending the prestigious Florida Atlantic University here in Boca Raton, Florida, then there is an impressive lineup of apartments, townhouses, and condominiums to choose from in this area. Below you will uncover the top five best communities for college students attending FAU and just what makes these neighborhoods such hot commodities. These rental properties display the best of the best when it comes to both interior as well as exterior features. There is already enough stress that goes along with the college process, finding your next home shouldn't add to this already strenuous weight. So, take a seat and get ready to explore the next few paragraphs that may very well hold the key to your future home for these life changing college years.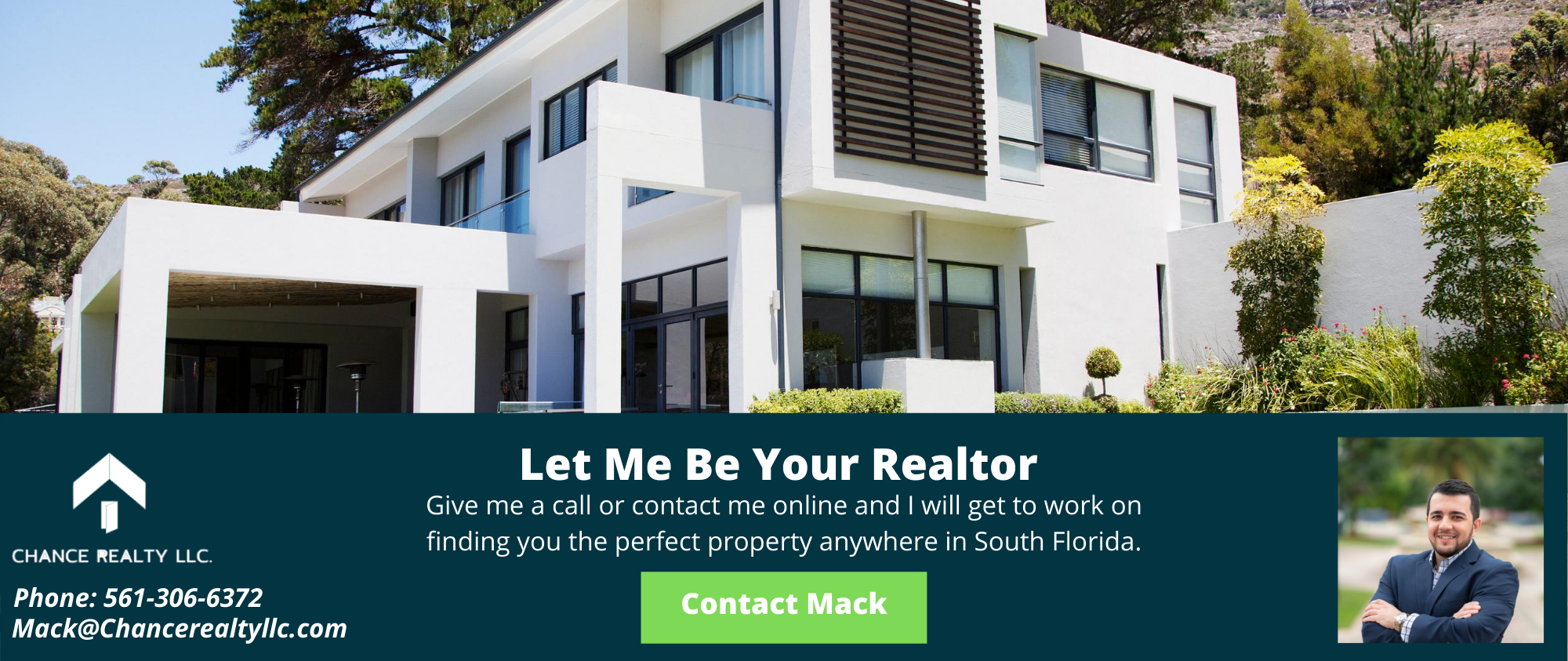 Boca City Walk
As one of the newest developments here in the city of Boca Raton, Boca City Walk is definitely the top location for FAU students to consider in their search for residency. Sitting a convenient 10 minutes away from campus, this community boasts a plethora of desirable features as well as amenities that appeal to your average college student's attention. Ranging between approximately $1,600 to almost $6,000 a month in rent depending on size, these apartments come at a moderate price especially considering they are brand new and provide such a desirable location. Offering a little over 600 to as much as 1,300 square feet of living space, these apartments provide plenty of room for you and all of your college necessities. You have your pick from either a studio, one, two, or three bedrooms as well as one or two baths depending on your desire to live alone or possibly live with roommates.
Aside from all of the resort style amenities that Boca City Walk offers, the main feature of this community is a little something called "The Alfred Experience." Going on a first name basis, Alfred is a concierge service which provides individual help from inside your very own home. This is done through the commitment of trained professionals, also known as "Alfreds," who fulfill daily or weekly tasks submitted at the resident's request by a mobile app. This includes certain responsibilities that may get in the way of studying and attending classes such as grocery shopping, laundry, dry cleaning, and they even go as far as to put the groceries away once they return. Not only will you save time, which is invaluable in itself, but you will be able to focus solely on your academics without the distractions of everyday life. This one of a kind service truly brings hospitality to a whole new level and may just be the extra push that you need in order to achieve straight "A" status for the entirety of your college career.
Boca City Walk is the epitome of futuristic communities with all the bells and whistles to go along with it. As a resident, you now have access to a 24 hour state-of-the-art fitness center, resort style pool deck with WiFi cabanas, a dog park named Central Bark, a coffee cafe, community bicycle program, bicycle storage and repair station, as well as a club room with a media viewing area. This neighborhood is also entirely smoke free and provides security through controlled access onto the premises. Basically, you will feel as though you are staying at a luxury hotel with a never ending checkout time. The interior definitely matches the exterior of these breathtaking apartments with stunning features such as modern open concept kitchens, Energy Star stainless steel appliances, keyless entry, polished quartz countertops, high ceilings, frameless glass shower enclosures, lavish baths with dual vanity sinks, as well as large balconies that provide picturesque views for your daily enjoyment. Not to mention this community is pet friendly so, if you happen to own any furry friend they are welcome to come along for the ride. This development also holds an extremely central location, with easy access to stores such as Trader Joe's, Whole Foods, and Publix. There are also a plethora of surroundings shops within Mizner Park and Town Center Mall is a short car ride down the road should you need a little retail therapy or fancy a nice dinner. If you enjoy freeing your time to focus on your studies in an environment that strongly resembles a five star resort, then Boca City Walk may just be the perfect match for you.
Camden Boca Raton
As another dazzling neighborhood that appeals to the needs of college students attending FAU, Camden Boca Raton is definitely at the top of the list of contributing contenders. Holding a central location in Downtown Boca Raton, this community is a unique urban apartment complex that is offering units with one and two bedrooms. Less than a 10 minute drive from campus, this community is an ideal location for college students looking for off campus residency. Ranging between $1,600 and almost $2,900, these apartments come at a great price considering all that this personal investment entails. Not only are you minutes away from FAU, but you are also in the heart of Downtown Boca Raton. This grants you easy access to places such as Mizner Park, Royal Palm Place, and not to mention you are less than 2 miles away from enjoying all the perks of South Florida living soaking up the sunshine on the beach.
Living in Camden Boca Raton allots you access to an array of resident amenities and other community luxuries. As a non-smoking community, you can breathe in the clean South Florida air as you lay alongside the private swimming pool or take the shade under one of the relaxing cabanas. There's even a 6th-floor sky terrace where residents may lounge in their spare time and possibly enjoy the sunrise or sunset. You can even cancel your existing gym membership because you now have full access to a top notch fitness center that will more than adhere to all of your exercise needs. There's even a yoga studio should you need a space to get your zen on for your practice. This neighborhood even adds an eco-friendly touch with reverse osmosis fountains for you to fill your reusable bottles and quench your thirst. A two-story resident lounge with a coffee bar, a business center with printers, a billiards room, and game tables are just a few of the other accommodations that you will uncover as you settle into your new home. The furry members of the family even have special perks as this community boasts a pet friendly status by offering a dog park as well as a pet spa dog washing station for cleanup after playtime.
Another bonus found within this community is the fact that there is a technology package already included in your rent price. This consists of high speed internet, which is crucial for college students, plus 300+ digital channels including DVR from AT&T U-verse. Not only do you have access to the U-verse mobile app on your smart devices, but AT&T also allows you to upgrade your package should you care for any additional channels. Inside your new home you will also discover a private balcony where you can work on your English paper or sip your morning coffee or tea as you gaze upon the beautiful city of Boca Raton. These apartments also feature modern kitchens, a microwave and other stainless steel appliances, quartz countertops, USB outlets, and so much more. Forget the days of closet messes and a lack of organization because your new walk-in closet now presents built-in shelving for all of your shoes, handbags, and other accessories. As the highlight to any college student's apartment experience, these units all come with full washer and dryers for your convenience. With so many enticing features to this golden community, Camden Boca Raton may just be the place for you to call home for the sum of your college experience.
850 Boca
Another nearby community that is bound to grab your attention is none other than 850 Boca. This brand new development sits less than 10 minutes away from FAU and is offering one, two, and three bedroom apartments as well as a variety of townhouses. These homes range in price from around $1,800 to almost $4,500 a month in rent depending on size. This neighborhood features a two-story WiFi enabled clubhouse, an expansive club-class fitness center that boasts a Wellbeats workout program, and an indoor arcade game room. If you're impressed by these amenities, then you will love the beach entry heated salt water pool with seven shaded cabanas as well as the easy access to El Rio bike trail plus an onsite bike repair station and storage. This community has literally thought of everything including an entertainment media and billiards lounge, dynamic indoor children's play area and an outdoor tot lot, green landscaped grounds and an outdoor kitchen, and even pampered dog washing stations with an added dog exercise park. The list keeps going with premier perks such as a Luxer One concierge package as well as convenient keyless fob entry.
Aside from all the resort style resident amenities, the actual apartment units bring a whole new level of class and luxury to the table. These homes feature the latest Whirlpool stainless steel appliances and chef islands, bathroom and kitchens with quartz countertops, as well as spa quality soaking tubs and glass shower stalls. 850 Boca is setting the bar high with accommodating dual vanities, beautiful hardwood flooring, and spacious floors plans with beautiful balconies and patios overlooking the breathtaking city of Boca Raton. These units also sport all the college student necessities such as oversized storage with ample storage space, USB outlets, and full size washer and dryers in every unit. As a college student, your days will be full of attending classes and studying for tests and it's nice to know that your place of residency can provide a comfortable environment for being the best version of yourself. If you're looking to get the most out of your college days without all the usual home hassles, then 850 Boca just might be the picture of paradise for your college life vision.
Spanish Oaks
As one of the longest standing communities here in Boca Raton with a reputation for being an ideal home for college students, Spanish Oaks is another fine choice for renters attending FAU. With one and two bedroom condominiums and townhomes available for anywhere between $1,100 at almost $1,500 a month in rent, these units appeal to a wide range of search points and criteria. Considering these homes reside in a prime time location, less than 3 minutes away from campus, they come at a pretty moderate price. Not only will you be living in a neighborhood that boasts a solid location, but you will save valuable time and money in travel to the facility that holds the key to your future. Once you continue to explore this community, you will fully understand just why it stands as one of the best options for college students attending FAU and seeking an apartment here in Boca Raton, Florida.
Aside from being walking distance from campus as well as a variety of other area main attractions, this neighborhood presents a tennis court, swimming pool, and a sea of parking spaces for you and all of your guests. These units also include full baths as well as covered and screened balconies with a clear view of the glistening canals. From an assortment of apartments and townhouses, these homes feature all of the necessary appliances with a hand full of options presenting alluring upgrades. Many of these homes also include full washer and dryers for you to handle that pile of laundry that is bound to build up during finals week. If you're looking for a place that is centered around affordability and convenience, then Spanish Oaks just might be the next place for you to call home.
Boca Teeca
Last but, certainly not least, is a community that holds the title of one of the oldest existing communities here in Boca Raton. Boca Teeca is a common name used upon the demographic of college students in this area because it is one of the most popular and well rounded college student locations. Residing less than 10 minutes away from FAU campus, this neighborhood sports a desirable location as well as many other enticing assets. Offering apartments and some townhouses for around $1,100 to almost $3,000 a month in rent, these homes come at a very reasonable price once you add up the overall value of this cost. Not to mention that you will be in a central location thats brings you less than 10 minutes away from the beach, major shopping centers such as Mizner Park and Town Center Mall, as well as all the culture and art of this affluent city found amongst a variety of art museums and outdoor nature preservations.
Built in the late 1960's with renovations ranging through the early 2000's, Boca Teeca consists of both condominiums and townhomes with studio to five bedroom options and one to four corresponding baths. As a resident of this community you will gain access to the private community clubhouse as well as enjoying your spare time basking in the sun by the enticing swimming pool. Many of these units also display a variety of upgrades on appliances as well as overall structure and appearance. Not to mention the trending highlight of all these college student homes; a full size washer and dryer found in unit. If you're looking to keep it simple and reside in a place that has a reputation of success among FAU students for decades, then Boca Teeca is more than a suitable match for you.
Furnished vs. Unfurnished
Many college students come from out of state and therefore, do not have the luxury of bringing their own furniture or a budget for purchasing furniture. The variety of communities mentioned above provide unfurnished homes however, if you are seeking a furnished option, then this is definitely something that we can look into for you. There are a wide variety of neighborhoods that provide these accommodations and sometimes this can be done upon request even if it isn't mentioned as a standard feature. While this option does add to the overall cost of rent, if you desire to rent a space that is already furnished, then this is most certainly something that can be attained.
Move In Requirements
Most of the communities here in South Florida display a standard set of requirements in order to move in to your dream college home. Typically, this requires a credit score check and most places are looking for a score of 650 or higher. A lot of times, they will work with you if your score is lower however, this may require the use of a cosigner and you may have to put down a larger deposit. As far as security deposit goes, it is generally the sum of one month's rent however, sometimes communities offer deals in order to draw renters in and entice them through a smaller security amount. First and last month's rent up front is another standard procedure for move in although, some places may just ask for first instead of both. Once you have all of your ducks in a row, you are on the right track to moving into the dream apartment for the next couple of years of your college career.
Let Us Help You!
As you read through this article, if your attention happens to fall on a particular community, then we encourage you to follow your gut instinct and move forward. Here at Chance Realty, we are relocation specialists and would love to make this process as easy as possible for you. Whether you are a college student moving to Boca Raton from out of state or a Florida resident who is relocating to attend FAU, we are happy to extend a helping hand and assist you in finding the best apartment for your optimum college experience. Please feel free to contact us at your convenience and let us know how we can assist you along this new life adventure.