One of the most stressful times in life exists when you are embarking on the journey to a new, possibly permanent, location also known as moving. There is a big difference between moving in state as opposed to out of state, especially if it's halfway across the country and significantly unconventional to everything you've ever known. More specifically, if your next move happens to bring you from Michigan to Florida, then right off the bat there are some changes that will immediately take place. You never truly know how someone else lives until you walk a mile in their shoes and now you're going to figuratively walk almost 1,400 miles away from the place that you call usually home.
While this transition can be stressful, below you will uncover some helpful information that may ease this moving process just a bit for you and your family. From weather and season changes to what you put in your belly, we've put together a conclusive array of what you can expect and how you may need to prepare for adaption. Just like anything in life, some of these trade outs you may and enjoy and some may take a little longer to get acquainted with. Either way, we are certain that with the information below you will be able to shed a little bit of that initial weight that comes along with this trek from the Great Lakes State down south to the beautiful Sunshine State.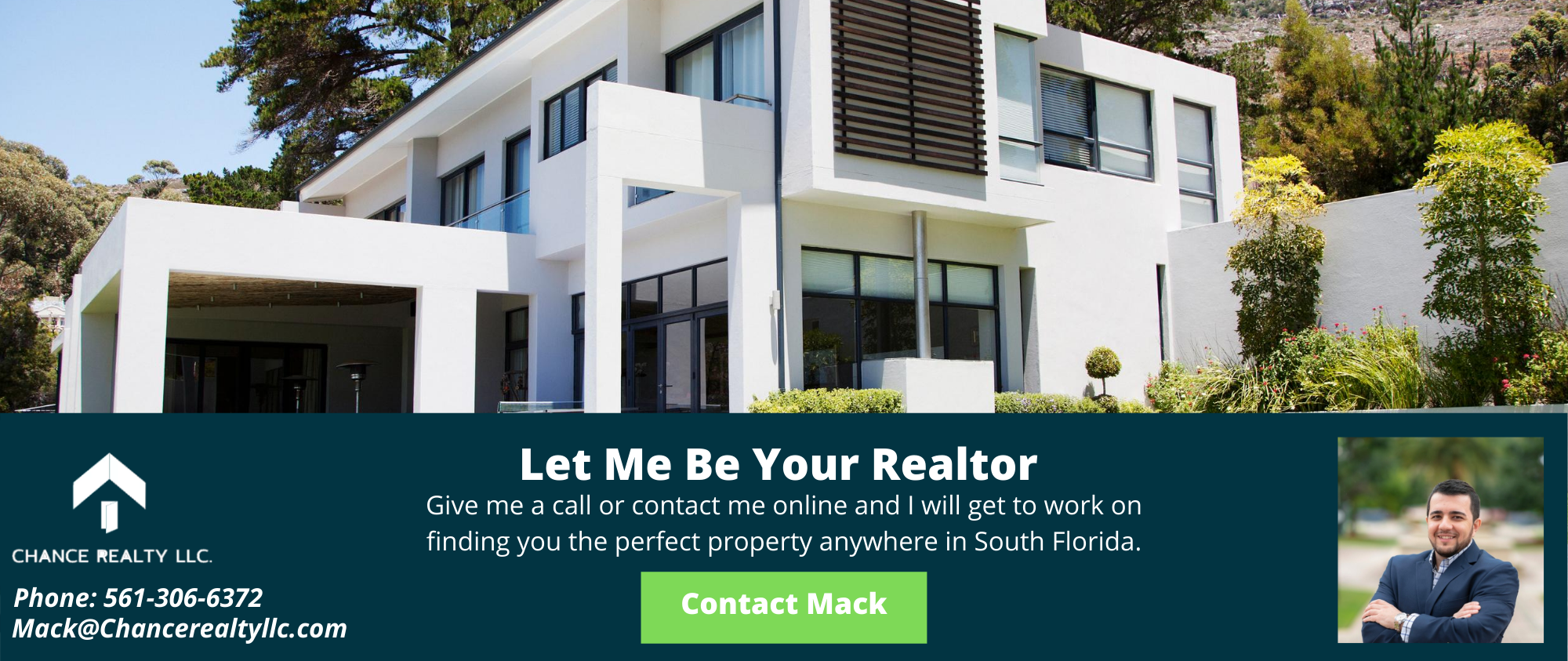 Mother Nature's Phases
The state of Michigan is one of those places that does a cumulative dance through all four seasons. While some may linger and last a little longer than others, the general delivery runs through all of these phases in true form. Summer lasts a little longer than your typical three months however, residents of this area don't mind because they know once summer ends that there's only one transition between that and the bitter cold. Fall begins to make an appearance around late September however, that doesn't necessarily stay true to its form.
Sometimes snow can appear during this season shortening it's trip and rearing straight into winter. Typically, each season spans over roughly three months however, fall generally only lasts around two in this neck of the woods. That brings us to winter which for some Michigan natives, may feel never-ending. Starting around late December and sometimes making its way into late April, this is definitely the time to sport those winter coats and ear muffs that you received from grandma for Christmas. Finally, we have spring, which is another season that doesn't typically get to run its three month course. With snow sometimes randomly appearing even in the month of May, the April showers and May flowers don't typically get to live up to their true springtime glory.
As a new resident of the Sunshine State, one thing you can certainly leave behind is your winter coat. Although Florida does experience some drop in temperature between the winter months, this is nowhere near what you are use to in Michigan. The lowest the temperature typically drops is in the thirties and even then, this is not your standard bone chilling cold weather. Trade in your gloves and scarves for flip flops and shorts as your new home now sports warm weather pretty much year round.
Florida doesn't take your typical stroll through the four seasons Mother Nature offers however, it does create the picture of perfection for your next beach day. The rise in humidity does create a rise in the daily chances of rain but, as long as you keep an umbrella around you will be ready to embark on whatever the day has in store for you. It may take you a little while to acclimate to the overall rise in temperature however, we are certain that you will enjoy all of the added benefits of residing in a tropical paradise.
What's In The Oven?
As one of the top priorities in the forefront of most of our minds, food plays a major role not only in our development but, our overall happiness. It is said that the quickest way to someone's heart is through their stomach and the people of Michigan definitely agree with this sentiment. The Great Lakes State is known for a few culinary staples such as Detroit style pizza, the Frankenmuth chicken dinner, and coney dogs most popularly found at Lafayette's and American Coney Island. This state pays tribute to some traditional American cuisine as well as offering its unique spin on other cultural dishes. Residents of this state have been attending staples such as the establishments mentioned above for decades and hold true to their loyalty in continuing the support of these Michigan classics.
On the other hand, the state of Florida is coming in strong on the foodie radar for places that are flourishing in the culinary world. The Sunshine State is home to some of the best tributes to Hispanic and Latino food in all of the United States. Even if you've never experienced this type of flavor before, you can't help but allow your sense of smell to draw your taste buds into a mouth fiesta. More specifically, areas like Miami are shelling out some of the most authentic Puerto Rican, Cuban, Colombian, Peruvian, and Dominican dishes you will find outside of their homelands.
These are just a few of the ethnicities you will find in this melting pot of a city. Miami sports famous restaurants such as El Mago de las Fritas, Aromas del Peru, and La Ventana Colombian Restaurant are a must-see if your move happens to bring you to the city that keeps the roof blazin' with cultural cuisine. Moving to this state will open your eyes and your bellies to so many nuances that you will wish had come into your life much sooner.
Suit And Tie
While Michigan may sport some impressive labor statistics, nothing compares to the progressive nature of Florida's economy in relation to the workforce. Florida's unemployment rate is significantly lower than Michigan's and the Sunshine State's rate of employment is almost double. If you don't already have a job lined up for your move, this guarantees that your chances of finding employment remain in the arms of success. Many major corporations have chosen to base their companies out of Florida which is a major contributing factor to this rise in employment opportunities. Well known companies such as BankAtlantic, Darden Restaurants, Disney Cruise Line, Fresh Del Monte Produce, and many more are providing jobs for many Florida residents. Most of these jobs also offer the opportunity for growth within which is setting many people up for a prosperous and secure future. You will definitely put your best suit and tie to use here in Florida as you find employment with a company that has your best interest and your pocket at heart.
Cruisin' Around
The Michigan Department of Education, also known as MDOT, is one of the most efficient and highly functioning transportation systems in all of the United States. This program provides bus systems in almost every region in the Great Lakes State, making transportation that much easier for those who do not own a car or other traveling mechanisms. This may actually be one of the upper hands that Michigan has over the state of Florida due to the fact that public transportation is significantly different in the Sunshine State. Considering the fact that most of this state is spread out, having a car or other mode of transportation is more of a necessity in these neck of the woods. If you don't already own a car, this is a great opportunity for you to purchase one and bring even more convenience to your daily travels. There's nothing more satisfying than jumping in your own car and riding off to wherever the day may take you or straight to work if that's your projected destination. Although Florida's public transportation system may not hold the same convenience in frequency and accountability in comparison to Michigan's, there is still some method available for those who opt out of owning a car or other form of traveling device.
Holdin' It Down
When it comes to safety and security, your move to Florida from Michigan brings your overall well being to a much higher rate of success. Michigan is one of the most unsafe cities in the United States presenting 5.53 violent crimes per 1,000 people when the state average is only 4.49. The state of Florida puts their citizens safety and security at the top of their priority list and this can be seen through the level of public service workers constantly on duty fulfilling their mission to serve and protect. Most areas consist of not only an individual city police department, but a sheriff's department for the entire county that serves as extra backup and support. For example, the city of Boca Raton, Florida is known for having one of the best police departments in all of Palm Beach County. Yet they are able to do their job so well because of the nearby support of the Palm Beach County Sheriff's Department that has their back at any given time. This attention to detail in the form of extra service workers as well as this constant support from neighboring departments is one of the reasons that Florida has such a great reputation for overall safety and security here in the Sunshine State.
Education First
On the subject of education, Michigan happens to hold a pretty solid record in this department. In 2012-2013, Michigan held one of the highest numbers of magnet schools in the U.S. with only one other state outshining them: Florida. It's nice to know that your children will be going from one outstanding public education system right into the arms of another that is even better. Aside from displaying some of the best schools in the country, Florida also has an impressive array of higher education facilities. Schools such as University of North Florida, Florida Atlantic University, University of Florida, and Florida State University are just a few that come to mind and all of them possess their own unique qualities and specialities. Florida also has the cheapest instate tuition which is great to know should your children decide to stay close to home for their college career. So, not only will they receive one of the best educations in the country but, you will also save a few bucks here and there keeping them within the parameters of your new home in the south.
A Roof Over Your Head
Similar to most other metropolitan cities, Detroit is one of those places where you will pay double in rent for half of the space. As the largest and most populous city in the entire state of Michigan, many residents of this area find themselves in small and outdated studios with barely enough room for themselves let alone having any form of concern for style and other aesthetics. On the other hand, Florida boasts some of the most breathtaking real estate in the entire country. Known for certain styles of architecture such as Spanish, Mediterranean, and more recent additions such as Modern design, these homes cover a wide range of genres and an even broader spectrum of prices. No matter your income or family size there is bound to be a home for you and our family within the Sunshine State. There are even areas such as Star Island in Miami that sport some of the most lavish homes known around the world and home to some of the most famous celebrities. Whether you fancy an apartment, condominium, townhouse, single- family, or estate style home, Florida has the pick of the bunch and is certain to hold the key to your next dream home.
The South Florida Hype
If you are noticing a trend along the southeast coast of Florida throughout your reading, this is because out of the entire state this is where all the main action takes place. From Palm Beach County all the way down to Dade County, this area takes all the best parts of the Sunshine State to a whole new level. Starting at the most southern part of the state, Dade County is home to the highlight of this tropical paradise: Miami. This city will give you the most metropolitan vibe and stands as the largest urban economy in the entire state of Florida. There is always something to do in this lively city from the latest restaurants and nightclubs to sporting events for teams such as the Dolphins, Heat, and Marlins.
Just slightly north of this magical city you will find Broward County which is hoe to one of the most popular vacation and spring break sites in all of the United States: Fort Lauderdale. From the beaches to the nightlife of art and cuisine found along Las Olas Boulevard, this city is like a never ending beachside vacation. You will never fall short of gorgeous girls strolling around in their bikinis or delicious foodie sports just awaiting your next mealtime. Places such as Primanti Brothers, a 24-hour pizza place directly across the street from the beach, and Casablanca Cafe will keep your bellies full and sights set on coming back for more.
Last but, certainly not least, is the infamous Palm Beach County which is a mecca of wealth and luxurious lifestyle options. From polo to golf, this county sports some of the finest real estate and country clubs along the entire southeast coast of Florida. More specifically, you will find cities such as Boca Raton that highlight all of the finer points of this lavish area. Boasting a nationally acclaimed school known as Florida Atlantic University and other cultural sites, such as the Boca Raton Museum of Art, this is one of the cities that puts Florida on the map and may very well be the next place that you call home.
Let Us Help You!
There is only so much reading and research that one can do in preparation for a transition such as moving from the state of Michigan to Florida. Although the information above will definitely send you in the right direction, once you experience the Sunshine State for yourself, you will begin to grasp that much more of how life will be dwelling in this new location. Each area brings something different to the table and at the end of the day it simply comes down to personal preference for lifestyle and other surrounding area features. If you and your family are already sipping some of the South Florida Koolaid, then we at Chance Realty would love to assist you in finding the next home of your dreams. We pride ourselves on being relocation specialists and make easing this process for our clients one of our highest priorities. Allow us to show you around your new city and and answer all of your questions and queries as you become part of the Chance Realty family. Please feel free to contact us at your convenience and let us know how we can assist you along this exciting life endeavor.