Relocating your entire life can be one of the most stressful scenarios you find yourself in especially if that relocation brings you across the state border. There are so many items that begin to surface that you may have never taken the time to even contemplate because they were just second nature to the life routine you've been running for so many years. Subjects like weather, food, career, safety, schools, and did we say food, begin to look like unknown entities when you find yourself smack dab in the middle of a place that more so resembles a foreign country. More specifically, if your next move happens to take you from the state of Illinois to the state of Florida, there are definitely some changes that you will experience right off the bat. Doing your research in preparation for this transition may ease the initial blow of now dwelling in an environment that stands apart from everything you've ever known. Below you will uncover some of the key aspects of this transition from the Prairie State to the Sunshine State that may aid in lessening the overall load of this distant move. Knowledge is most certainly powerful and as you explore some of the possible similarities as well as the differences between these two states, we may actually be able to shed some light on any perceived assumptions or common misconceptions.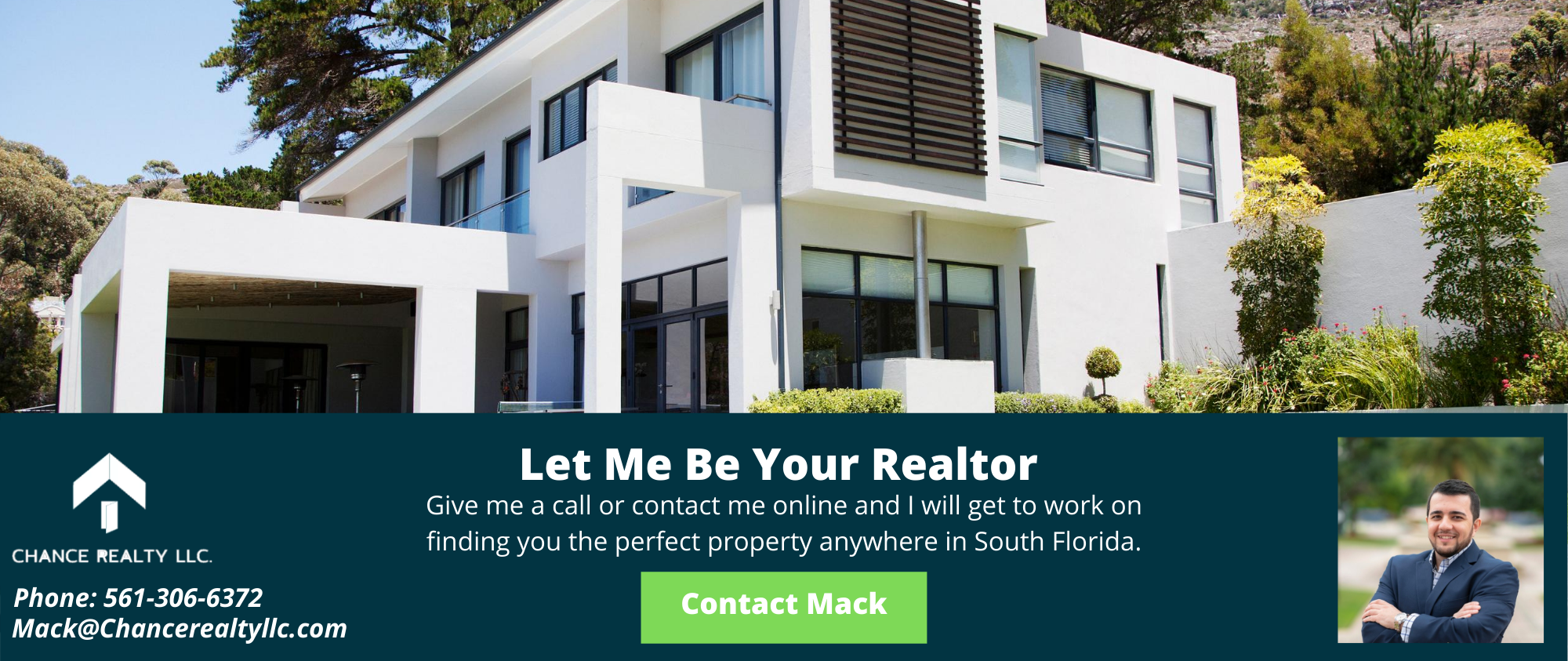 From the Prairie to the Sunshine
Depending on the area of Illinois you're coming from, weather may not be an extreme aspect of this move that requires too much of an adjustment. On the one hand, Illinois does experience much colder temperatures throughout the year. They have cold, mean winters with an average temperature of 22 degrees fahrenheit and they are certainly no strangers to snow. Although it does get cooler and for some cold, around the months of December through February in the Sunshine State, you can officially trade out your bulky winter coat for something a little lighter and more fashionable. Florida sports some of the best weather year round with a bit of a drastic spike around the summer months. However, this may not be too much of a change from the summers in Illinois considering the temperature around that time of the year tends to rise along with the humidity. There is no question about it, Florida presents some of the hottest and most humid conditions you will find in the United States however, this environment sets the tone for the perfect beach day. While everyone you know back in Illinois is bracing themselves for the cold winter ahead, you can send them pictures of you in your flip flops and jean shorts hanging out next to the sparkling Atlantic Ocean.
Good Eats
As a recent resident of Illinois, more specifically, Chicago, we are certain that you are no stranger to good food. This city is known for dishes such as deep dish pizza from places like Pequod's Pizza, an open face sandwich smothered in fries known to the locals as a "horseshoe" from places such as D'arcy's, and chicken and waffles done right at One World Cafe, there is great food with exceptional character on just about every corner you turn. As you start to claim your title as a Florida resident, you will begin to realize that when it comes to the culinary world in the Sunshine State you may just be pleasantly surprised with what you find. Florida is taking a turn for the better when it comes to local foodie spots that drive everyone's palates crazy. Places such as Bagatelle on Miami Beach bring you classic French cuisine amongst an array of nouveau-pop art that decorates their eclectic walls. No longer are the days of strictly chain restaurants that lack flare and flavor, this area of Florida is serving up some of the best dishes that money can buy. Even though latino and hispanic culture has been a staple of this community since the early days of settlement, more and more people are taking a walk along the wild side and bringing great business to these local treasures. Evoke the spice within by dining at traditional Colombian places such as El Bochinche Restaurant also located in the heart of Miami. No matter where you turn in this culinary mecca of Florida, you are bound to be greeted by a friendly face who will lead you towards the dining experience of a lifetime.
Career Opportunities
While the state of Illinois does sport some amazing labor statistics, employing almost 6 million of their citizens, Florida has them beat in this department with a whopping 8.6 million people holding down employment. Speaking to the other side of the spectrum, Florida also holds a much lower unemployment rate in comparison to the Prairie State. Even if you don't already have a job lined up, there are a plethora of major companies and corporations that offer great benefits as well as possible promotional opportunities. Honing in on a specific area, cities such as Fort Lauderdale are home to many big names that provide the residents of this city with a wide range of employment opportunities. Companies like American Express, Broward Health, AutoNation, Spirit Airlines, and the Broward County School District are just a few that come to mind when referencing careers most commonly sought after in the beautiful city of Fort Lauderdale, Florida. No matter where your move lands you, we are certain that your career will continue to flourish as you seek employment here in the Sunshine State.
Inner-state Travel
One trade out that you may uncover along your move from Illinois to Florida is found within the realm of public transportation. More specifically, The Chicago Transit Authority, CTA, holds the title as the second largest public transportation system in the entire United States. This department is responsible for transporting over 545 million riders per year and covers the entire city of Chicago as well as a variety of surrounding suburbs. This level of accessibility makes it easy to get around without owning your own car or other form of personal transportation. On the other hand, Florida does not possess the same level of efficiency when it comes to the subject of public transportation. If you are use to relying on trains and buses to get you around, then this may be one of the first areas of adjustment for you. On the bright side, if you currently do not own a car or other mode of transportation, then this now gives you the opportunity to go shopping for exactly what your heart desires. Most parts of Florida are spread out, even within certain cities, there's usually a considerable distance between homes, stores, and other main attractions. Not only does this mean that you have room to breathe and explore but, there's truly nothing better than jumping into your own ride and taking yourself wherever you please on your time. Forget the days of chasing the bus or standing out in the rain when now you can get yourself from point "A" to point "B" in a timely fashion.
Maintaining The Sanctuary
Whether your family happens to include children or not, safety is definitely on the top of the priority list when it comes to subjects up for exploration. Taking a closer look at crime rates for both the state of Illinois as well as the state of Florida, they just about break even. However, if your move happens to land you anywhere in Palm Beach County, then you can rest easy knowing that you are protected by one of the best sheriffs departments in the nation. Palm Beach Sheriff's Department is one of the police forces with the lowest turn around rate and that is because they are one of the best public service systems you can find. For those seeking a career as a police officer in this area, PBSD is usually at the top of their application list. This is because this department makes it their utmost responsibility keeping the residents of all the surrounding cities out of harm's way and protected at all costs. Not to mention most of these individual cities within Palm Beach County also possess their own police departments making the level of security that much greater in these parts of the state of Florida.
Accessible Education
When it comes to public schools and education, this is another topic that holds some equanimity between where you're coming from to where you're going. The state of Illinois holds a pretty decent high school graduation rate as well as a ratio of one administrator to every 278 students which is lower than the national average of one to 295. Florida also happens to be one of the leading states in the nation when it comes to public education. Not only does the Sunshine State sport a remarkable high school graduation rate but, in 2018 23.4 percent of the high schools in Florida received gold and silver medals in performance and ranking from the U.S. News. This standard of excellence is seen across the board at schools throughout the entire state of Florida. Even areas that hold a lower SES, Socioeconomic Status, are raising their test scores, graduation rates, and overall levels of individual student success.
A Place To Call Home
If you're moving from Illinois, more specifically the city of Chicago, then you will love all the space and variety that the state of Florida offers in the real estate department. Forget the days of overpriced apartments that are outdated and cramp more than just your style. Now you can find exactly what you are looking for in your next home for a much lower price. Florida is known worldwide for their luxurious architecture styles as well as their moderate cost per square foot. Cities such as Coral Gables in Dade County not only display some of the most jaw dropping real estate for an amazing price, but they offer these homes within a community that is all about family and safety. With the real estate department booming here in the state of Florida, the possibility of owning a house that resembles every aspect of your dreams is something that is closer to reality than you may think.
The South Florida Hype
Although there are many prosperous areas within the state of Florida, one of the most up and coming regions just so happens to be the southeast coast. From West Palm Beach all the way down south to Miami, there are an astonishing array of cities along this path that all bring something unique to the table. If you haven't quite decided which part of Florida to settle in, then you may just want to consider planting your roots in this area.
Starting from the most northern region of this area, Palm Beach County is home to some of the most desirable qualities of the Sunshine State. From weather, beaches, schools, real estate, and entertainment, this county sports a cluster of cities that are a true representation of true Florida living. Not only does Palm Beach County embody some of the best public school facilities in the entire state, it also possesses one of the best higher education institutions in all of Florida. Florida Atlantic University, located in the city of Boca Raton, is known for their exceptional graduation rates as well as offering college degrees at an affordable price. For those of you with children in high school nearing this next step in their educational career, it's nice to know that they have a reputable option that will keep them close to home. Considering Florida has one of the cheapest in state tuition prices of all fifty states, keeping your college seekers within the Sunshine State may offer you and your family more benefits than just easy accessibility.
Next up on the list is Broward County which is the meat of the sandwich that makes up this hearty and fulfilling area of South Florida. Here you will explore cities such as Fort Lauderdale that are known for their beachside living and one of a kind establishments. Places such as Primanti Brothers where you can grab one of the best slices of pizza at any time of the day or night are staples to this picture of paradise. You can even get in a little retail therapy when you need at places like The Galleria Mall which just so happens to be located minutes away from the beach. So, after you find your new bikini at the mall you can hop right on over to the beach and bask in all the beautiful rays of Florida sunshine.
Finally, the last section and home of the star child of the entire southeast coast of Florida is none other than the eclectic Dade County that highlights the city of Miami. This city is a true melting pot presenting people from all over the world and all walks of life. You will discover some of the best hispanic and latino food in this city and even if this sounds foreign to you, we are certain that you will eventually crave every last bite. Miami brings the heat in the culinary department, shelling out dishes from Cuba, Puerto Rico, and the Dominican Republic just to name a few. The authenticity in these dishes is so true to their roots that if you close your eyes you can almost imagine you are in their original homeland. Even though it is said that the way to someone's heart is through their stomach, we are certain that the houses here in Miami will be the true culprits that capture your love. Communities like Pinecrest date all the way back to the 1930's and display some of the most breathtaking homes in all of South Florida. This neighborhood began truly flourishing around the late 1990's and is still a valuable gem in the eyes of Miami residents.
So, if you fancy the finer things in life, then you may want to consider settling along the southeast coast of Florida. Whether you prefer to stay a little north in one of the cities found in Palm Beach County, enjoy finding balance in the middle within Broward County, or find yourself way down south in Dade County, there really is no wrong decision between the bunch. We encourage you to come explore these areas and when you find the place that speaks to your soul, there won't be a question in your mind on how to move forward.
Let Us Help You!
As you and your family embark on this almost 1,200 mile adventure from all that you've ever known in Illinois to everything that awaits you in Florida, there are many topics to consider along the way. From weather, schools, safety, to the most important subject, food, this information can be overwhelming when you think about it all at once. We hope that the above mentioned information benefits your situation as you launch this new transition in your life. If your move happens to land you along the southeast coast of Florida, then we may be able to assist you a little further beyond the words in this article. Here at Chance Realty, we are relocation specialists that would love to extend a helping hand out to you if your move happens to place you in the center of this affluent area of Florida. Let us show you around your new city and potentially guide you towards purchasing the home of your dreams. Please feel free to contact us at your convenience and let us know how we can facilitate ease as you enter this fresh chapter of your life here in the beautiful state of Florida.