Anytime there is a change in life, one of the first feelings or emotions to arise is usually resistance. This resistance stems from a lack of knowledge and understanding as well as a fear of the unknown. This resistance to change is also very true when you happen to find yourself moving from one state to the other. Down the street or even to a neighboring city isn't usually as taxing, however, crossing over that state line sparks up a whole mess of anxieties and questions. More specifically, if your next move happens to bring you from the state of Colorado to the state of Florida, then there are some definite reasons for you to feel this initial resistance.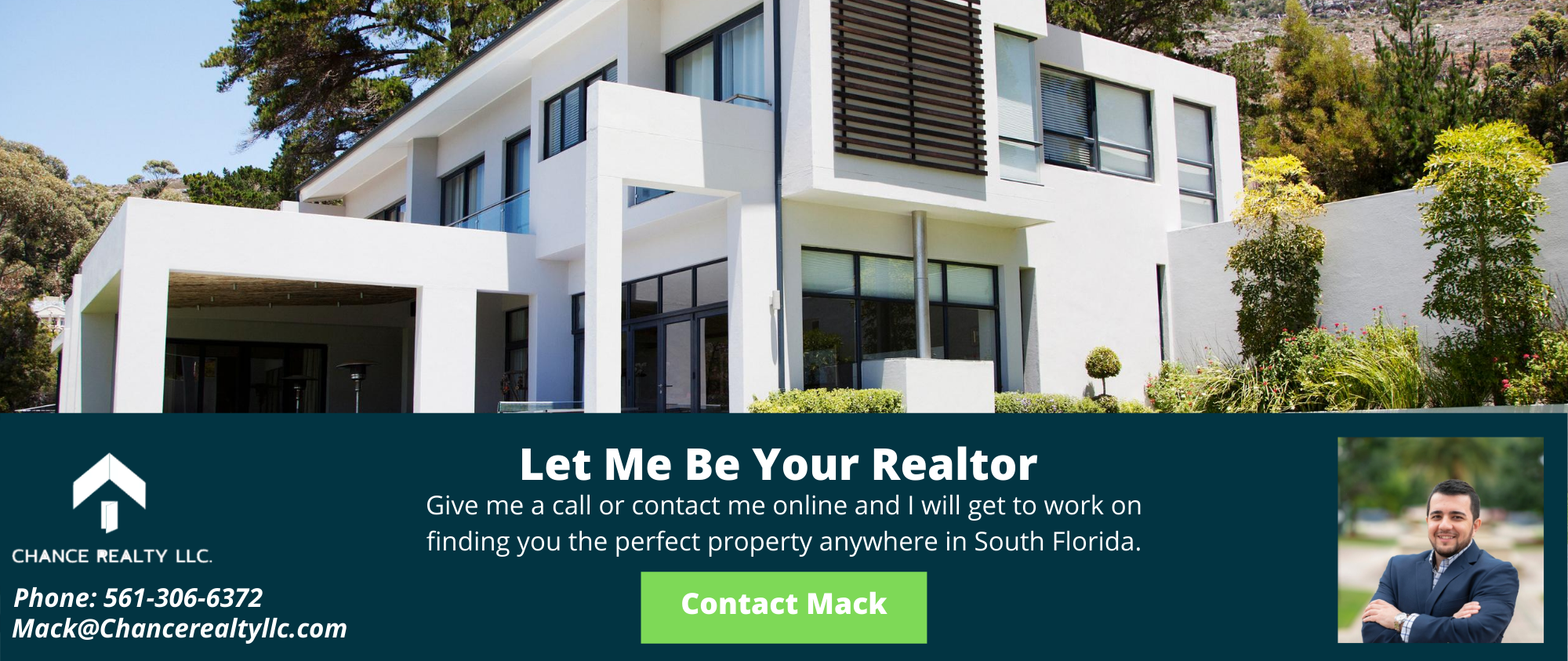 For one part, you are transplanting yourself from one extreme environment filled with mountains, snow, and higher elevation to a place that barely sits above seas level and typically only witnesses snow on television or in movies. Below you will unfold all of the typical expectations, trade outs, and benefits of moving from the Centennial State to the Sunshine State. Allow us to fully equip you with everything that you need to know at a glance so that you find yourself in the seat of preparation as opposed to chaos. Dive into these next few paragraphs in order to ease your anxieties and discover all you need to know about this exciting next chapter of your life.
The Centennial Meets The Sunshine
One of the first areas of difference that may require some acclimation as you move from Colorado to Florida fall along the lines of weather and seasons. The Centennial State does its own unique dance through the seasons starting with very bitter winters full of snow. From around December to sometimes late March, Colorado sports on average temperatures of five to forty-three degrees Fahrenheit. Even though for some this is cold, for many this is the perfect opportunity to break out your skis or snowboard and use the snow to your advantage. Spring and Summer create the perfect setting for a hike and Fall is probably the most beautiful to experience in the Centennial State. On the other hand, you can forget snowstorms but, Florida does possess their own type of storms called hurricanes. From June first until the last day of November, there is a good chance you will experience some form of a storm whether it be a Tropical Depression or a Category 5 hurricane. This bipolar nature of the Sunshine State's weather can sometimes put a damper on your day but, it's no different than the inconvenience that a blizzard or snowstorm creates back in Colorado.
Once you get past the rain, you will fall in love with the fact that Florida sports some of the best weather conditions year-round. This means that you don't have to wait for the summer months to approach in order to work on your tan or enjoy the perfect beach day alongside the beautiful Atlantic Ocean on any given day. Considering the fact that you now live in a state where most people pay to vacation, you will find yourself experiencing what the locals like to call a "staycation,' as often as possible. This involves you gathering your friends and family or even just yourself and heading to an area that sports all the glistening gems of paradise. Depending on which are of the Sunshine State that you happen to settle in, there are plenty of main attractions nearby that can serve as your next staycation spot. If you find yourself in central Florida, then Walt Disney World is always a great option for the kids or the child that lives within you. Now that you're a Florida resident, you will receive a hefty discount on park passes as well as other enticing activities in the Orlando area. This is just one of the many places that presents a vacation style outdoor experience for you and your family to enjoy in the beautiful Florida weather year-round.
Flavor Town
The state of Colorado is known for many basic staples when it comes to the topic of cuisine. Items such as Rocky Mountain oysters, Palisade peaches, Olathe sweet corn, and bison are just a few of the familiar foods found on most resident's dinner tables. Downtown Denver is also home to some popular foodie spots that cater to new age dietary choices such as vegan, vegetarian, as well as presenting many gluten-free options. As this city continues to flourish, so do the options for culinary enjoyment, bringing a new approach to eating on just about every corner. As you venture down to the Sunshine State, you may find yourself pleasantly surprised when it comes to this topic of food. The state of Florida presents an impressive list of both old and new restaurants that will certainly take you down to flavor town. Places such as Versailles Cuban Restaurant in Miami or Colombia restaurant in Ybor City along the west coast of the state present a unique experience alongside offering traditional food that speaks volumes to their individual cultures. That is one area of the culinary world that the state of Florida definitely is not lacking in: culture. While Colorado may spark some up and coming restaurants with a little bit of hipster flare, Florida also caters to this trendy scene while allowing you to experience dishes from all over the world without even having to travel outside of the country. When it comes to the culinary department, moving to the state of Florida is definitely an upgrade for you and your tastebuds.
Making A Living
Although living in the state of Colorado may have brought you success in your career of choice, moving to Florida may provide you with an enhancement in this particular area. While the state of Colorado employs about 2.5 million of their residents, the Sunshine State outshines this number, employing 8.6 of their 21.3 million residents. Both Colorado and Florida sport a 3.5% unemployment rate which is lower than the national average of 3.8%. This increase in overall occupancy opportunities in various fields presents you with a higher chance of not only finding a job but, keeping this position long term. Florida is also one of the leading states for companies to plant their headquarters and call home. Corporations such as Carnival, Lennar, AutoNation, and Tech Data are just a few on the list of many that choose to call Florida their home. This influx of companies choosing to base out of the Sunshine State is just another way to offer jobs to those in the community with opportunities for growth and internal advancement. Aside from the big wigs, Florida is also a melting pot for the arts and culture. Places such as Miami are known for high quality fashion as well as providing a platform for other artists and entrepreneurs alike. If your job is the reason for your oven, then you have nothing to worry about in this field. However, if you're still on the hunt for your next career venture, then Florida may just have the right position for you.
A Change Of Scenery
As you venture from Colorado to Florida, one of the first things you may observe is that there is a slight change in altitude from one area to the other. The Centennial State sports grandiose mountains that lay the perfect foundation for a great skiing or snowboarding path in the winter and a picturesque hiking trail during the other warmer time of the year. Not only does this aspect of Mother Nature affect your visual experience, it also determines how you interact with your surrounding environment. These mountains and geographical inclines create a particular path that requires you to learn how to merge other areas of acclimation with this characteristic such as driving. Right off the bat, you may notice that driving around the Sunshine State is much easier than driving through the mountains of Colorado. You don't have to worry about chaining your tires in preparation for the snow or what kind of drive your car possesses in order to travel safely to your destination. Forget having to adjust your cars gears or settings in order to make it up a hill or through the trenches of a complicated path. Here in Florida, the extent of complication as far as travel goes is learning how to deal with 5 o'clock traffic on I-95 on your way home from work. Considering the fact that Florida is barely sitting above sea level, the entire state is fairly flat, which means that you do not need a special set of driving skills in order to get around. Although you may initially miss looking out of your car window and gazing at the beautiful Colorado mountains, eventually you will come to appreciate the smooth roads and lack of complexity when it comes to traveling around the smooth state of Florida.
Take A Ride
One trade out that you may experience in transitioning from Colorado to Florida lies within the realm of public transportation. If you typically rely on public transportation to get you around the Centennial State, then you may need to adjust to finding your own way around the Sunshine State. In Colorado, there is the Denver Regional Transportation District which provides buses and mass transit between Denver, Aurora, and Boulder combined areas. The RTD is the largest public transportation system in Colorado, providing a little over 3 million of the state's almost 6 million residents with transit along their daily commutes. On the other hand, Florida does not quite match the level of public transportation provided in the state of Colorado. If you do not happen to own a car or other mode of transportation, the moving to Florida may facilitate the perfect opportunity to purchase a vehicle of your very own. No more waiting for the bus or train in sometimes unfavorable weather conditions, when now you can transport yourself from where you are to where you need to go at your convenience. This will allow you the opportunity to save time as well as get around with more precision and ease. So, toss your bus pass aside and grab your shades as your cruise down the streets of Florida and into the fast lane of your future.
Stop In The Name Of The Law
One of the plus sides of moving from Colorado to Florida is that there is a decrease in overall crime rates in the Sunshine State; more specifically, property crimes. On average, the state of Colorado sports a 27.02% property crime rate per 1,000 residents while Florida weighs in at 25.12%. While this difference may seem small, any amount of deficit when it comes to crime and safety is a win in the direction of your overall well being. One of the best aspects of living in Florida when it comes to personal safety is the influx of public service workers in place doing their do-diligence in order to keep the streets of Florida safe. For example, there are areas such as Palm Beach County that not only sport their own Sheriff's Department, but possess individual precincts for each city within this county limit. This extra level of security is one of the reasons that Florida boasts crime rates that not only sit lower than other states but, typically remain below the national average as well. So, as you move from Colorado to Florida you can rest a little easier knowing that this transition lands you comfortably in the arms of general safety.
ABC's & 123's
While the state of Colorado does sport an impressive public education system, this is another category that Florida outshines. The Centennial State presents a 79% high school graduation rate which is profound number however, the Sunshine State boasts an 86.1% success rate for high school graduating seniors. A lot of this success has part to do with the amount of funding given to schools for not only supplies necessary for facilitating their education, but also paying the salaries of the teachers molding their futures. The state of Florida sets a standard for excellence when it comes to public education and you can see this not only through the overall graduation rates but, through the success of students post high school graduation. Most of these students continue their education at secondary institutions such as college, university, or other trade schools. If you happen to find yourself in the city of Boca Raton, then your children have the option of attending Florida Atlantic University, home of the Fighting Owls. Not only does Florida provide the lowest instate tuition but, attending this educational facility will keep your child close to home. While Colorado may provide many viable options for public education as well as higher education, there's nothing like saving a little extra money while still allowing your child to receive one of the finest educations in the country. When it comes to education, Florida most certainly takes the cake and provides the extra sweet frosting with rainbow sprinkles on top.
Making A House A Home
Although Colorado may present some beautiful homes, the state of Florida is known worldwide for their exceptional mark in the real estate industry. From a variety of styles, genres, and designs, these homes not only present all the most dazzling luxuries but, they typically come at a moderate price. Whether you desire an apartment, condominium, townhouse, single-family, or estate style home, Florida comes in strong with a vast variety of homes spread all over this tropical state. Areas such as MiraLago of Palm Beach County or Star Island in Miami are home to some of the most famous celebrities around. These stars could choose to own homes anywhere in the world but, for some reason they find themselves relishing in residences here in the Sunshine State. Aside from all the aforementioned perks to living in Florida, real estate options has to be on the top of the priority list. From your average "Joe" to Joe Montana, there is a home for just about everyone here in the lavish state of Florida and we are certain that you will find the one that brings all of your wildest dreams to reality.
The South Florida Hype
Considering there are a wide array of options as far as location settlement here in the state of Florida, there are definitely certain areas that shine a little brighter than others. If you haven't already landed on a particular place to call home, then consider venturing towards the southeast coast of the Sunshine State. From Palm Beach County all the way down to Dade County, this area provides an impressive list of neighboring cities that all bring something new and exciting to the table. This is one of the most captivating and advancing areas of the state and we are certain that you and your family will find the perfect place to call home within these dazzling parameters.
Starting at the most northern part of this region, Palm Beach County is home to cities known all over the world such as West Palm Beach, Boca Raton, and Delray Beach. If you are noticing a trend within the names of these cities, it's because no matter where you choose to reside along this coast, you are never more than a few minutes away from one of the many breathtaking beaches. Delray Beach is definitely one of the most unique little beach towns here in Palm Beach County. From the cutest homes with the most expressive character to welcoming mom and pop establishments on every corner, this city speaks to the creative within and offers a lifestyle that stands apart from the bunch. As the main attraction of this city, Atlantic Avenue is where all of the hustle and bustle of this city occurs. With a clear path from I-95 straight to the beach, this street will lead on an adventure of a lifetime. Imagine living just minutes away from this magical road and taking that adventure as often as your heart desires. Well you can absolutely turn this fantasy into reality should you choose to settle in one of the many affluent cities of Palm Beach County, such as Delray Beach.
Smack dab in the middle of this terrific trifecta along the southeast coast of Florida is none other than Broward County. The diversity that this area brings to the table covers a wide range of categories such as real estate, cuisine, and even the people that you will find inhabiting these cities. Taking a closer glance, Fort Lauderdale is probably one of the most well known cities throughout the world, let alone the South Florida region. This city is the epitome of vacation sites, bringing you just minutes away from the beach, shopping, and some of the best restaurants in the state. Imagine yourself living where most people pay to vacation so that you can experience paradise year round at your own personal convenience.
Last but, most certainly not least, in the highlight of this region known as no other than Dade County. Home to the dazzling city of Miami, if you're looking for a city life experience, then this is most certainly the place for you. From a list of culinary cuisines that will send your tastebuds for a ride, a breathtaking display of real estate on just about every corner, Miami takes all the best aspects of South Florida living and packs it into one solid punch. Not to mention the fact that this city is the main hub for sports and entertainment as the home of the Dolphins, Marlins, and the Heat if you happen to fancy a game depending on the season. The American Airlines Arena is also a great place to catch a once in a lifetime concert with certain mainstream celebrities frequenting this area such as Beyonce and Jay Z, just to name a few.
From Palm Beach County all the way down to Dade County, there are a sea of amazing cities that make their individual mark on the beautiful Sunshine State. As one of the most affluent areas of the entire state of Florida, the southeast coast offers many contributing assets to living your ultimate best life. So, if you haven't already set your sights on a particular part of this state, then you may want to consider exploring this tri-county area that may hold the key to the next place you call home.
Let Us Help You!
As you travel from the mountains in Colorado to the beaches of Florida, there are many obvious and hidden areas up for adjustment and acclimation. This transition requires a couple of trade outs but, overall, allows you to experience aspects of a tropical paradise year-round as your new place to call home. We hope that the information above serves you well along with this new chapter of your life and sheds some light on subjects that may have been a little dim. If this move happens to land you along the southeast coast of the Sunshine State, then we may actually be able to assist you a little further. Here at Chance Realty, we are relocation specialists that would love to extend a helping hand out to you and your family if your move happens to place you in the center of this affluent area of Florida. Let us show you around your new city and potentially guide you towards purchasing the home of your dreams. Please feel free to contact us at your convenience and let us know how we can facilitate ease as you enter this new adventure along your journey from Colorado to Florida.