When you find yourself relocating to a new area, whether it be in a different state or a different country all together, you may feel as if you need to research every last little detail. You may even get flashbacks to your old high schools days of writing research papers and the overwhelming feeling of excess information coming from every which way. While researching is a crucial part of the relocation, you want to make sure that you are honing in on the focal points that will help you set up a solid foundation for yourself in your new home. More specifically, if you happen to be relocating to the beautiful state of Florida, then there is a wide range of categories to explore as you make this life transition. Below you will uncover the ultimate guide to relocating to the Sunshine State with plenty of light shed on areas of major concern. Allow us to take you on a complete journey through all of the tips and turns that this relocation to Florida will bring your way.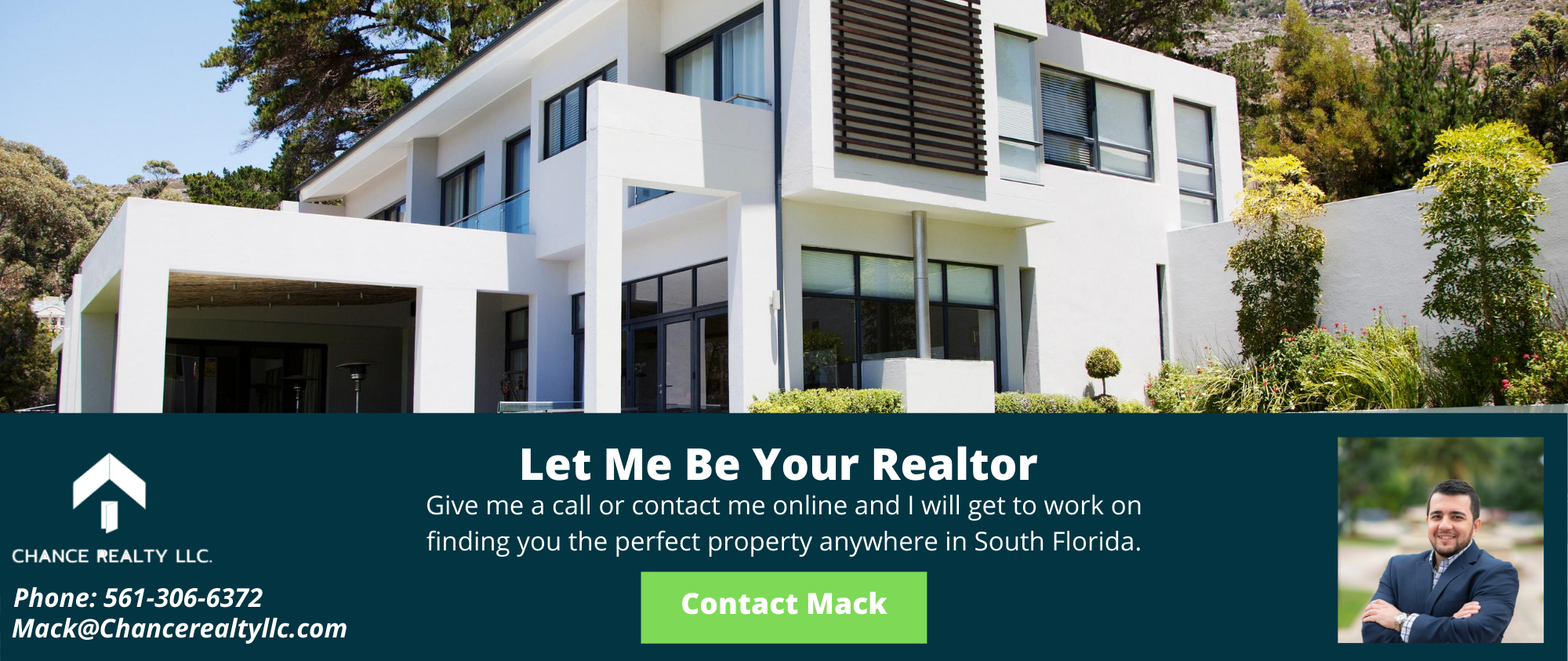 Some Like It Hot
Depending on what part of the country or world you are relocating from, one of the first points of acclimation here in Florida centers around the weather conditions. Becoming one with Mother Nature is one of the best tips we can offer you throughout this cumulative guide on relocating to the Sunshine State. Respectively, from the first of June to the last day of November, Floridians are very familiar with a little something called Hurricane Season. No two seasons are typically the same and can be as mild as random rainstorms to as severe as multiple category five hurricanes. There is a range of another verbiage in between that you definitely want to familiarize yourself with.
Tropical Depressions are the mildest forms of disturbance in general weather conditions that you will find in Florida and they include cyclones with winds of 38 mph. From there you have Tropical Storms which range in wind speeds from 39-73 mph. Some other terms associated with these conditions include Tropical Storm Watch, in which case, this means that local meteorologists are monitoring the storm to observe which direction it will go in from here. Winds greater than 74 mph are classified as a hurricane and from there are categories ranging from one to five, depending on the size, speed, and overall damage potential. Once winds reach 74 mph, the next term that you will hear used in Hurricane Watch. From this point on, specialists will now monitor the hurricane to keep you informed of the category level so that you and your family can gauge precautionary preparations.
Outside of the random sun showers and potential hurricanes, Florida also boasts some of the best weather conditions year-round. The beautiful Sunshine State paints the picture of perfection when it comes to your next beach day or poolside adventure. The entire state of Florida holds an average temperature of 82 degrees Fahrenheit, which in some areas of the state, is actually considered to be cool. This tropical climate is the perfect setting for working on your summer tan that just so happens to last year-round. Florida also sports some of the most breathtaking beaches in the entire country. No matter if you settle in cities such as Tampa that reside on the west coast of the state or Fort Lauderdale sitting pretty on the east coast, one area you will never be lacking in is beachside views.
Presents From Uncle Sam
One of the best perks about this relocation to Florida is that there is no state income tax. Actually, the Sunshine State possesses one of the lowest tax burdens in the entire country. In 2013, Florida placed as the fifth-lowest tax burden state; weighing in with very happy residents as well as businesses. Even though relocating to Florida will eliminate the need to pay state income taxes, there are a variety of other taxes for you to be aware of as a taxpayer. Residents of Florida still have to pay federal income taxes and also charge a 6% sales tax on the rental or sale of goods. In some areas, there can be up to an additional 1.5% added to this sales tax making the highest sales tax in the state of Florida 7.5%.
Another benefit of relocating to this state is that Florida does not impose an estate tax or an inheritance tax. This means if grandma leaves you a nice chunk of change in her will, none of this money goes to the state. Back in 2007, it was also deemed that Floridians also do not have to pay taxes on intangible goods such as investments. Basically, Florida is bringing in all the wins when it comes to receiving presents from Uncle Sam himself. Although the state government does not collect property taxes, local county governments receive most of their funding through this modality. These rates are based on the value of each individual property and are appraised at a local county level. Of all fifty states, Florida does possess some of the highest property taxes in certain areas found applicable. However, there are several exceptions that can dismiss you from having to fork up your earnings to Uncle Sam.
The first type of property tax exemption is called the Homestead Exemption and this applies to primary residents in Florida. The greatest amount available for exemption is $50,000; the first $25,000 applies to all taxes and the second half only applies to non-school taxes. The second type of property tax exemption is the Widow(er) Exemption and this is available to all widows and widowers who have yet to remarry and do not exceed the amount of $500. The third form is a Senior Citizen Exemption which is only available in certain cities and counties of Florida. This exemption is available to residents 65 years of age and older and can be as much as $50,000 depending on the individual's current income. This exemption can also be applied in addition to the Homestead Exemption. For those Florida residents who are legally blind, there is a Blind Person Exemption in the maximum amount of $500. The final two exemptions from property taxes are the Total and Permanent Disability Exemption as well as the Veterans Exemption. To those who fall under these categories, there is a multitude of variations and options for property tax exemption.
The state of Florida also collects taxes on a variety of other goods and services available to residents. For example, Documentary Stamp Taxes apply to documents that transfer interest in Florida real property such as quitclaim deeds and warranty deeds. Other items that accrue additional taxes include tobacco products, fuel, communication services, and many more. Even though individuals do not have to pay income taxes, corporations and artificial entities that conduct business and earn an income must file a Florida corporate income tax return unless approved for exemption. In the event that no tax is due, companies must still file a corporate income tax return. Last but, certainly not least of the taxes found in the state of Florida is the Reemployment Tax (formerly Unemployment Tax). All eligible businesses must pay this tax and it was renamed the Reemployment Tax back in 2012. This tax gives partial and temporary income to workers who are let go from their jobs through no fault of their own. This tax helps to supplement unemployed Florida residents income until they are able to find employment elsewhere. Of the variety of taxes applicable to Florida residents, the main benefit of relocating here is the lack of a state income tax along with all the other paradise perks.
It's A Small World
Considering the state of Florida is one of the top vacation spots in the United States, there are plenty of instate perks that encourage residents to enjoy a nice staycation at a discounted price. As the top proprietor of this category, Walt Disney World Resort is one of the most famous attractions within the Sunshine State that offers Florida residents a healthy discount. These discounts range from park pass prices to hotel room rates, and even a select few spas for an added level of relaxation. As the hub of vacation sites here in Florida, the city of Orlando sports some of the most famous entities that offer residents a local break. These discounts also include other attractions such as Universal Orlando Resort, The Ritz-Carlton Spa at Orlando, Waldorf Astoria Spa, The Coca-Cola Orlando Eye, Madame Tussauds, SEA LIFE Orlando Aquarium, Blue Man Group, the list could go on and on forever! The state of Florida really knows how to treat its residents and even though they possess some of the highest tourist rates in the country, they still want the locals to experience all of the magic right here in their own home. For those seasoned veterans who have lived here for quite some time, they are aware of the downtimes to visit certain main attractions so there is an optimal level of enjoyment in the absence of all the tourist crowds.
Make A Career For Yourself
Another amazing aspect of relocating to Florida is the plethora of leading industries that flourish throughout this state as well as the favorable labor statistics. Industries such as tourism, marketing and sales, international trade, aerospace and aviation, and health sciences, just to name a few, are among the leading contributors to job opportunities in the Sunshine State. Companies and corporations such as Carnival Cruise Line, Royal Caribbean Cruises Ltd., Fidelity National Financial, Adventist Health System, and Oasis Outsourcing are just a select few of the many businesses that choose to call Florida their home. With such a wide array of career opportunities, it's no wonder that the Sunshine State currently employs about 8.6 million of its residents. Not only does Florida hold one of the highest employment rates in the country, but correspondingly, they also possess one of the lowest unemployment rates.
The national average unemployment rate is about 3.8% and Florida currently displays a 3.5% unemployment rate. It's nice to know that your new area of relocation sports some high-class employment statistics as well as a reputable business and career opportunities. Especially if you do not already have a job lined up for you when you arrive. With these numbers and employment conveniences, we are certain that as you relocate to the state of Florida you will continue to grow in the direction that will set up your present and future for success.
Flat Lands
One of the first visual aspects of this relocation to Florida that you may observe beyond the gorgeous beaches are the lack of hills and mountains that are common in other areas of the United States. The highest elevation point that you will find in the entire state is at Britton Hill, located in the Florida Panhandle, which sits approximately 345 feet above sea level. If you are used to hiking and camping or partaking in any other nature interactive activities, then this may be one area for you to find adjustment. Another wild aspect that this flat and humid environment breeds is a colorful array of indigenous animals that you will find roaming around more often than not. Animals such as alligators, a variety of snakes, opossum, armadillos, bats, raccoons, iguanas, and a vast collection of insects, just to name a very select few. Many of the reptile species like to dwell in areas such as the Florida Everglades National Park; wetlands found near the most southern point of the state.
For most residents, it's not unusual to find alligators swimming in the canal behind their house, or lizards sunbathing by their pool. You may even notice that your weekly trash becomes someone else's dinner with a population of raccoons rising along the southeast coast of Florida. Due to the high commonality of these animal sightings near residential areas, there is an assortment of animal rescues and specialists that are on-call to assist where they need. One of the largest entities is the Florida Animal Control Association which is responsible for more domesticated animals, followed by the Florida Wildlife Control that handles the more exotic creatures. These are the most common animals that you will find in general as you relocate to the state of Florida. However, some of these animals frequent more specific areas than others so, we recommend getting involved with your community and reaching out to the locals in order to properly prepare for what your environment hosts. Either way, it is nice to know that no matter where your relocation lands you throughout the Sunshine State, there are organizations put in place that keep both you and the original inhabitants of these neighborhoods out of harm's way.
Retirement Years
Another additional bonus of relocating to Florida is that this state has one of the largest retirement communities in the entire country. Partially due to the year-round warm weather, people want to spend the last chapters of their life in a place that resembles paradise. What better place than the Sunshine State who sports some of the most jaw-dropping beaches nearby no matter what city you happen to land in. With a well-rounded assortment of fifty-five and up neighborhoods thriving in this state, many cities such as Naples, New Port Richey, Stuart, Vero Beach, and Venice are on the top of the retirement list. This means that upon entering this relocation, your elder family members may actually be willing to join you along the ride. From active living communities with all the best bells and whistles to beaches and pools galore, Florida has all the points of persuasion nailed when it comes to steering retirees in the right direction.
Aside from being a great location for retirement, Florida also happens to be a great place for snowbirds to escape the cold. Many people dwelling in places such as Canada, New York, Pennsylvania, Maine, and a variety of other northeastern states find refuge here in this tropical paradise during the winter and fall seasons. With that said, driving around the months of October to March can be a little extra hectic in certain parts of Florida where snowbirds tend to flock; which is basically everywhere. During these times, it's a good rule of thumb to give yourself an extra thirty minutes at least of travel time. Due to all the extra vehicles on the road, your usual routes may experience some congestion and your boss is probably not going to let the traffic excuse slide. This is one of the many aspects of relocating to Florida that you will eventually have to just get used to overtime. Using the thirty-minute guide is a great starting point and as you familiarize yourself with certain areas, over time you will be able to scope this out like a pro.
Educate Yourself
Public education is one of the best areas to focus on as you relocate you and your entire family to Florida. Here in the Sunshine State, there is a reputation of excellence when it comes to the success of children through education. Not only does Florida display some of the best public schools in the entire country, but they also possess some of the highest success rates for students overall especially graduating seniors. Although there is an outstanding selection of private schools to choose from here in Florida, it is nice to know that if this is not a financial option for you and your family that your children will still receive an education to write home about. Aside from general public knowledge, this state also puts an emphasis on bilingual education. With areas along the southeast coast of Florida being known as the "Melting Pot," public schools all over this state are offering bilingual studies for students who do not speak English as their first language. Similarly, there is also a heavy focus on language-based classes for those students who do speak English as a first language and are looking to learn a second or third language. The public school systems here in the Sunshine State see this as a valuable tool for their futures considering there are so many cultures on the rise in this country. Knowledge truly is power and the more you know the better equipped you will be to navigate yourself in the direction of success.
Another favorable aspect of education in Florida resides in the category of higher education. Not only does the state of Florida boast the lowest in-state tuition of all fifty states, but they also possess one of the largest offerings of universities and colleges instate. Institutions such as the University of Florida, Florida State University, University of Central Florida, University of North Florida, Florida Atlantic University are just a few of the establishments that have done their part in putting the Sunshine State on the college map. If your family happens to possess a young adult that is heading into this direction, then it's nice to know that they have so many options to choose from. So, not only will your family save a few bucks by keeping your college student within the state parameters, but this will also land them not too far from home. Another great aspect for you to consider and keep in mind as you relocate yourself to the affluent state of Florida.
Real Estate Heaven
Last but, certainly not least, upon your relocation to Florida, one of the best aspects of this state centers is lower housing costs. Granted, just like any area, there are exceptions to the rule that sport million-dollar homes and multi-million dollar mansions. However, the general vibe here in the Sunshine State is felt by those seeking affordable housing without having to sacrifice style and size. The state of Florida is a real estate mecca, with a large variety of apartments, condominiums, townhomes, single-family homes, estate homes, and even mansions. Cities such as Tampa, Miami, Fort Lauderdale, and West Palm Beach are known all over the world for possessing some of the most breathtaking homes for a considerable price. Long distance moving company Yellow Eagle has stated that they've seen an influx of people come into Florida post pandemic. The ultimate guide to finding the perfect home here in Florida is working with an amazing realtor. Someone who is genuine knows the area like the back of their hand and will lead you in the right direction as opposed to just trying to make a sale to enhance their pockets. Just like everything else that goes along with this relocation, do your research, and when you've found the right person you will know by the warm feeling that you get inside and no, it's not just from the heat and humidity outside. Your intuition will always lead you in the right direction and put you one step closer to planting your roots after relocating your entire life to the alluring state of Florida.
Let Us Help You!
Relocating anywhere has a laundry list of items and tasks that go along with this new life transition. As you relocate to Florida we hope that the ultimate guide above provides you with all the information you need to thrive in this beautiful Sunshine State. If this relocation happens to land you along the southeast coast of Florida, then we may actually be able to help you a step further. Here at Chance Realty, we are relocation specialists that would love to extend a helping hand out to you and invite you in as one of the family. Join us in an exploration around your new city and brace yourself for the journey of finding your next dream home. Please feel free to contact us at your convenience and let us know how we can facilitate serenity as you relocate your entire life to the welcoming state of Florida.