For most people, when they think of relocating, it's usually within the same general area if not, then at least the same country. As the United States continues to expand in a wide range of fields, this attention is drawing more and more people to call the Land of the Free their new home. If you happen to currently live in the United Kingdom and find yourself moving to Florida, then there is a wide range of changes, trade outs, and potential upgrades to look forward to upon this relocation.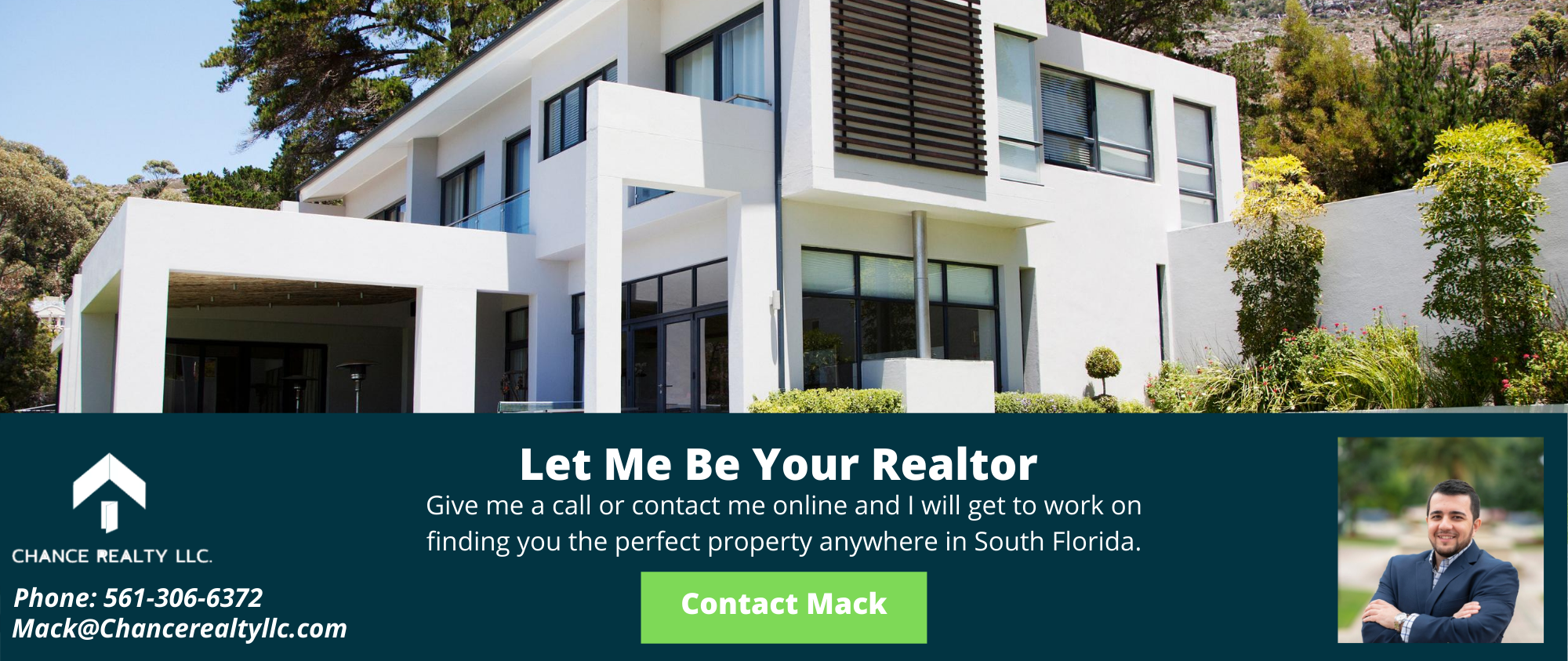 Since you are completely uprooting your life from one part of the world to another, the amount of information at hand may seem a bit overwhelming. From legal matters to more social aspects such as cuisine and education, this transition places a lot on your plate all at once. Below you will discover an array of useful information as you move from the United Kingdom to Florida. From visas, food, and weather conditions, we have a first-hand view of some of the major components of your move that will allow you to transition with ease.
Legal Matters
Aside from all the other areas up for consideration and exploration, if you find yourself moving from the United Kingdom to Florida, then gaining legal citizenship is at the top of your priority list. The most popular form of legal authorization for most people moving from the United Kingdom to Florida is an EB-5 visa. This is an employment-based visa that allows immigrants to hold temporary citizenship in the United States for a certain length of time as well as hold down employment legally. Once you obtain a visa, we recommend working with an immigration specialist in order to determine the next move for you in regards to gaining permanent legal citizenship. Once you have this legality handled, you are free to carry on with all the other technicalities of your new move.
Tales From The Sky
Although living in the United Kingdom may have taken you on a nice stroll through all four seasons, upon moving to Florida, the subject of weather may be one of your first areas for acclimation. While the UK experiences a cool and breezy fall, cold winters, followed by a rainy spring, and warm summers depending on your exact location, this transition from season to season is not something commonly found in the Sunshine State. The weather in Florida is pretty much like summer year-round, with a random cold day here and there from December to February. This constant state of heat and humidity may be hard to work with at times throughout your daily life however, it does set the tone for the perfect beach day. Considering the fact that no matter where you choose to dwell in the state of Florida you are never more than about fifteen minutes away from the beach, this is a great way to enjoy paradise more times a year than your annual summer vacation. Other than possibly donating a good majority of your winter clothes and investing in some shorts and flip flops, this transitional aspect of your move may be one that you eventually learn to love. Especially when the weekend rolls around and you are looking to work on the summer tan that lasts you longer than this leisurely season. There are some other mild climate adjustments such as hurricanes and tropical storms however, once you experience one you begin to realize that on the subject of weather, the good days far outweigh the bad.
Do You Fancy A Bite?
As you make this transition from the UK to the US, one of the main differences you may observe happens to fall under the category of cuisine. Growing up in the United Kingdom, there are many traditional dishes commonly consumed such as fish and chips, bangers and mash, shepherd's pie, Yorkshire pudding, and steak and kidney pie, just to name a few. Due to the high population of Eastern Indians and British colonization in India, there is actually a wide variety of Indian food found within England as well. Although you may crave the comfort food of your homeland, Florida may actually open your eyes and taste buds to a whole new world of culinary flavors. With the Sunshine State holding such a great location to many Latino countries and other tropical islands, there is a wide range of options when it comes to cultural cuisine. Take the city of Miami, which is known for its authenticity and traditional style specifically when it comes to the culinary world. Places such as La Estacion Cafe, which is one of the most famous Colombian restaurants in all of Dade County, speak directly to the unique culture of this country through their authentic dishes. While you may not be familiar with some of the flavors and spices that these cuisines are dishing out, we are certain that once you experience the magic you will find yourself craving more. When it comes to the subject of food on your journey from the UK to Florida, you may actually find yourself pleasantly satisfied as you explore all the flavors that the Sunshine State has to offer.
Making A Living
If you don't already have a job lined up for yourself upon moving to Florida, then you will be happy to know that this state offers an impressive range of employment opportunities. From sales to hospitality, to the foodservice, just to name a few, Florida's labor statistics are booming due to the rise of companies that choose to call the Sunshine State home. Companies such as Lennar, AutoNation, and Carnival, are among the list of many contenders that base their headquarters out of Florida. Not only does this speak to the overall success rate of this state, but it offers the opportunity for employment to those who already live here or are considering relocation. Out of the approximately 21.3 million people living in the state of Florida, 8.6 million currently hold employment. Florida also holds a much lower unemployment rate in comparison to most other states as well as the overall national average. While the United Kingdom may boast some favorable opportunities when it comes to employment, we are certain that moving to Florida will land you in a much more suitable position.
A Change Of Scenery
One of the main components of moving involves an entire change in the overall environment and visual scenery. Depending on where you were living in the United Kingdom, many of these countries display a city like quality within close quarters. For instance, if you happen to be moving from the city of London, then your everyday surroundings very much so resemble that of your typical active city hustle and bustle. From crowded streets to car and bus packed lanes, there is a lot of commotion that accompanies this active area. Considering the fact that most of the major cities in Florida are much more spread out than those in the UK, your daily surroundings may seem a little different than what you are used to from the past. While most areas of Florida are highly developed with lots of shopping, restaurants, and other main attractions, you may notice that there is much more room in between each establishment as well as residential communities. Now there are a few exceptions to this that provide more of an inner-city feel, such as Miami. However, the majority of the cities in the Sunshine State offer wide-open spaces and lots of Mother Nature's gems for your visual enjoyment. So, if you are looking for some room to breathe, then moving to Florida will open you up to a whole new world of fresh air and lots of public space.
Gettin' Around Town
On the topic of public transportation, the United Kingdom has a great system in place that is built around both buses as well as trains and ferries. Known by the locals as "the Tube," the city of London offers locals the Underground public rapid transit system that allows them to get from point "A" to point "B" in record time. Due to the congested nature of the city of London and other areas in England, many people rely on the Underground and other forms of public transportation in order to travel around their day. If you are used to utilizing public transportation in the UK, then this may be one of the areas up for acclimation upon your move to Florida. Many parts of Florida do provide both buses and trains in order to get around however, most people rely on personal transportation in the Sunshine State. If you do not already own a car or other mode of personal transportation, then moving to Florida will allow you the opportunity to purchase your own. Although public transportation may have its conveniences, nothing beats jumping into your own car on your time and taking yourself wherever your heart desires. Now you can go to the grocery store, buy as much as you want, and not have to haul all of your groceries back by hand and foot. You can throw them in the trunk of your car and be on your merry way as you cruise down the streets of your new hometown here in Florida.
Safe and Secure
One of the best aspects of moving from the UK to Florida is the level of safety and security that this state provides for its citizens. Throughout the Sunshine State, not only will you find very attentive inner-city police departments, but you will also discover that each county possesses a sheriff's department for an extra level of protection. The state of Florida takes safety and security very seriously and goes to great lengths in order to reduce crime rates all over. From 1997 to 2017, the overall crime rates in the state of Florida decreased by 58.2%. Even though Florida's population increased by 39.2% during this time frame, this is still a significant decrease that places its residents comfortably in the arms of public protection. It is nice to know that moving from the UK to Florida will keep you and your family as safe as possible in a state that puts your security and protection first.
Knowledge Is Power
Throughout the variety of countries that make up the United Kingdom, the education system that they have in place holds a pretty sound reputation. Children enter primary school around age five and spend the next thirteen years safely in the arms of education just like students of the US. While the public education system in the United Kingdom may hold a solid reputation, moving to Florida will definitely fall under the category of upgrades in this department. Out of all fifty states, Florida is ranked as one of the highest when it comes to the overall success of students and high school graduation rates. More specifically, if you take a look at areas such as Palm Beach County located along the southeast coast of Florida, you will see a prime example of this outstanding public education reputation. Most of the schools in this district, ranging from elementary all the way to high school, hold the ranking score of an eight, nine, or ten out of ten. These scores are based on attendance, testing, as well as other internal conditions such as how the school itself is kept and staff performance. Students are excited to attend school and you can tell this through the succession of their progress and the rate of students who go on to attend college after public school. Not to mention, Florida also boasts the lowest in-state college and university tuition costs for all fifty states. It's nice to know that after your child completes their first installment of education that higher education is in both physical as well as financial reach here in the beautiful state of Florida.
A Place To Call Home
As one of the main attractions here in the Sunshine State, the real estate sits proudly at the top of the lists of upgrades you will experience upon your move from the UK to Florida. People all over the world are drawn to areas such as West Palm Beach and Miami due to the abundance of lavish homes. Places such as MiraLago in Palm Beach County sport some of the most luxurious homes that money can buy. Aside from displaying homes from the higher end of the real estate spectrum, Florida offers a wide range of resident prices that also cover a variety of sizes and styles. There is something for just about everyone here in the Sunshine State and we are certain that you will find yourself blinking a few times in order to check if this is reality or a dream. While the United Kingdom does offer some very rustic and vintage style homes as well as newer inner-city developments, there is no question about it that moving to Florida will definitely provide you with an upgrade in the real estate department.
The South Florida Hype
Although the entire state of Florida offers a plethora of great options for settlement, if you haven't quite decided on where you should land, then allow us to introduce you to the cream of the crop: South Florida. From West Palm Beach all the way down to Miami, the southeast coast of Florida is definitely the most affluent area within the entire Sunshine State. This tri-county region truly highlights all of the best aspects of the above-mentioned characteristics and perks of living in Florida.
Starting from the top, the first segment of this beautiful region is none other than Palm Beach County. Home to some of the most famous cities of this area worldwide, such as Boca Raton and West Palm Beach, this county is bursting with plenty of excitement and opportunity for your next potential place to call home. Known as one of the safest cities in the entire state of Florida, Boca Raton is also one of the top real estate competitors along this tri-county area. From outstanding public education to an array of area attractions that will keep you comfortable in the arms of entertainment, this city has it all. Not to mention the fact that Boca Raton is also one of the safest cities in the entire country. If you're looking for a place that spells out a family in the most welcoming ways, then you may just want to consider planting your roots right here in the all-inclusive city of Boca Raton.
Located smack dab in the middle of this South Florida trifecta, Broward County is the meat to this dynamic sandwich. Among all the great options in the form of cities found in this county, Fort Lauderdale just so happens to be the most popular and well known nationwide. Imagine living in a city that most people spend money on vacation and being able to create this picture of paradise year-round. From afternoons at the beach to evenings dining on Las Olas, living in this city is like taking a never-ending trip to paradise. Not to mention all of the great job opportunities and career advancements found right here in one of the major hubs of South Florida. As you continue scanning this area for a spot that sets off your radar, Fort Lauderdale is another great contender when it comes to finding your next place to call home.
Last but, certainly not least, we have Dade County which sports the most famous of all the cities found in the entire state of Florida: Miami. From fashion to sports, and even culinary arts, Miami sets the tone in many categories for the southeast coast of not only Florida but the entire country. Sitting close to so many neighboring countries, you will uncover some of the most authentic and traditional Latin-American food as well as other area delicacies that will have you constantly coming back for more. You and your family can also enjoy a nice sporting event on the weekends depending on the season with home teams such as the Dolphins, Marlins, and the Heat. While most people have to travel long distances in order to experience most of these luxuries, living in Miami provides you with the convenience of having all of these perks close by for easy access. If your decision is not quite settled on a particular area of the Sunshine State, then living in Miami just might be the choice that changes your life.
Although you cannot go wrong with whatever decision you make, it is clear to see just why the southeast coast of Florida is the most popular area of this state. From lavish real estate to exceptional public schools and education, alongside an array of pleasing activities to take up in your spare time, these growing aspects are enough to draw you in for good. You deserve nothing less than the best and living in South Florida will help facilitate the ultimate success of living out this statement.
Let Us Help You!
Moving, in general, can be one of the most stressful times in your life, especially if that move takes you from the United Kingdom to Florida. Along your way, you will unfold many nuances and changes and we hope that the information above helps to ease this process for you as you embark on this new journey. If your move happens to land in along the southeast coast of Florida and you are still in search of your next dream home, then allow us to guide you one step further. Here at Chance Realty, we are relocation specialists that would love to extend a helping hand out to you and your family if your move happens to place you in the center of this affluent area of Florida. Let us show you around your new city and potentially guide you towards purchasing the perfect house for you to call home. Please feel free to contact us at your convenience and let us know how we can facilitate ease for you and your family as you make your way from the United Kingdom to the beautiful Sunshine State of Florida.