Investing in real estate property, whether big or small is a big life decision. It entails a lot of processes that will cost you your precious time and resources. You need to follow the right channels and get professional help when making some decisions that are hard to deal with on your own. It may be hard or easy depending on several factors, all of which play a major role in any financial property investment.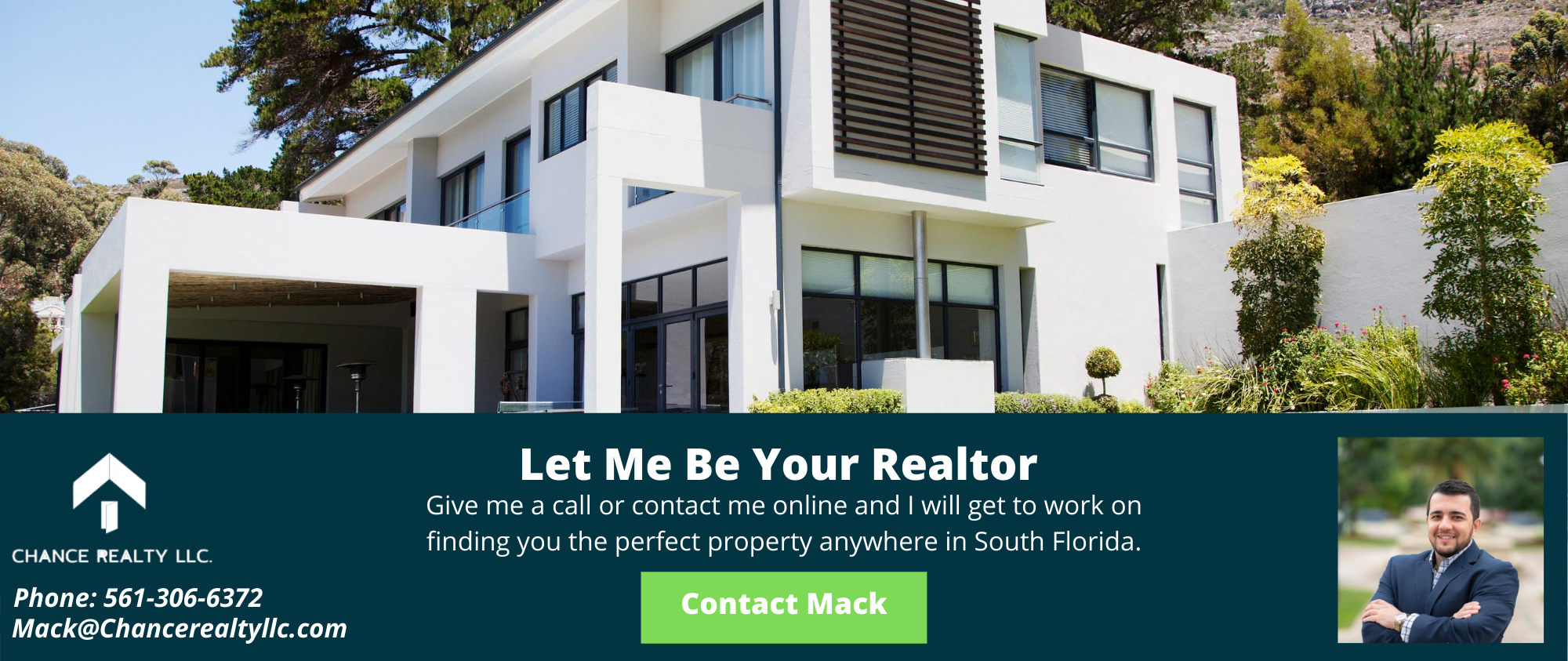 Boca Raton is based in South Florida, specifically in the southern part of Palm Beach County and has a population of about 91,000. Real estate investors started investing in Boca Raton as early as the 1920s. While the city was hit hard by the 2008 recession, it recovered well after it ended and today it has one of the best real estate markets in South Florida.
With an active property investment market, Boca Raton is one of the best places to live in Palm Beach County. Also, if you are planning on buying your dream house, there are many reasons why you should do it in Boca Raton.
It has some of the best and luxurious gated communities

Boca Raton has provision for schools, universities and top education

You have access to a number of beaches

It also has favorable weather

There are different shopping centers available close to you.
These and many more are some of the reasons which make Boca Raton one of the best neighborhoods to live in the south of Palm Beach County.
Tips for Renting a Home or Condo
When preparing to rent a condo or home there are a few things you should put into consideration. You want to avoid wasting too much time trying to figure out what you need to do or even disputes with your landlords. With that, below are some important things you need to know and prepare when renting such a space.
Get Your First Month's Rent and Bond Ready
Before moving into your newly rented condo or home, you need to pay a bond which is usually equivalent to a month's rent or two. This amount is usually paid together with the first month's rent before moving in.
Conduct an Online Search
The easiest way to know the available space for rent is by searching online. Here, you will get a variety of available houses for rent which you can make inquiries for. Afterward, you can physically go to check them out just to make sure that what is advertised is what is available before you can pay for it.
Know Your Tenancy Rights
Tenant rights will vary from one state to the other, and that is why it is important to know each one of them. Knowing your rights will avoid unnecessary conflict or disagreements with your landlord.
Keep Your Documents Ready
When renting a house, you also need to keep all the necessary documents ready. From rental payment history to reference letters, proof of employment, cover letter and ID. Having necessary documents ready for when your landlord needs them shows that they can rely on you.
Inform Your Landlord About Your Pet
Some landlords have a no-pet policy in their premises. It is important, even before making any major decisions to let your potential landlord know that you have a pet. This way, you will know whether to look elsewhere if pets are not allowed and avoid conflicts for having a dog in a no-pet compound.
Make Sure to Follow Up
Some agents will take time before informing you about the situation concerning your application. Make sure to call them to follow up on your application and even if it fails, let them tell you what to do to up your game and get approved the next time you do.
Every step for renting a house is important.
Sample Prices For Rent in 2019
Zillow is one of the biggest online real estate platforms. The following are sample rent prices for differently sized homes and condos as shown on their website.
2 Bedroom Apartments
Depending on the size of the 2 bedroom apartment you want, you will get different price tags for each. It all depends on your taste and preference. For example, you may get a $1,400 2 bedroom apartment in Palmwood or one which costs $1,769 a month in Addison place. You may also get other houses with rent priced at over $2,000 a month.
3 Bedroom Apartments
What you pay for a 3 bedroom condo is not what you will pay for a 3 bedroom home. You may pay as much as $2,800 per month or as low as $2,100 per month. If you want a more luxurious option then you may end up paying about $5,000 per month or even more.
4 Bedroom Apartments
Do not be surprised if you pay $2,500 per month for a 4 bedroom apartment, an amount you would also pay for a 2 or 3 bedroomed apartment. You decide whether you want to pay for luxury or convenience. Other 4 bedroom apartments will cost you about $3,500 per month but you will find others costing $5,500 and above.
5 Bedroom Apartments
The more bedrooms you want, the more money you are going to pay for the rent. If you want total luxury and comfort, there are 5 bedroom apartments that will cost you $14,900 a month. While this rent is high, you will get to enjoy top-notch features and space considering that such a house may occupy over 5,000sqft. If you go higher you will pay anything around $18,000 or more. On the low, you can expect to pay $7,500 for a nice 3,000 sq ft apartment.
How to Find a Good Rental Property
You don't have to bang your head against the wall because of a hard time finding good rental property. With a few tips under your sleeve, you will be on your way to closing your most ideal investment property. That said, below are a few tips to help you find the most ideal investment property.
Property Taxes
One of the most important things to consider before investing in any real estate property is taxes. Property taxes can be stressful, whether high or low it depends on factors like long term tenants and financial distress in a town. These may hike property taxes and you may end up losing more to them than you are gaining from your investment.
Job Market
The job market of a place has everything to do with good rental property. If an area has a high employment rate then it means that there will be a high demand for rental property. With potential employers in your target area then you can be assured that there will be employees looking for property for rent.
Natural Disasters
Insurance is also a major concern for real estate investors. You will pay very high insurance premiums for a place with a high likelihood of natural disasters. So, before buying property, do research to find out if that area is prone to any natural disasters. Places with no possibilities for natural disasters are low risk for insurance companies and should be your go-to.
Crime
If an area is saturated with crimes of all nature, then it is likely that rent is low. Most tenants are hesitant of such places and as a result, property owners charge very low rent rates. So, avoiding crime-stricken areas will save you low investment income flows.
Listings and Vacancy Rates
Landlords take advantage of low vacancy rates to increase rent rates. You want to look out for high vacancy rates if you want to make the most out of your investment. Also, if the number of listings is high then there must be a problem. If you want to make a good investment decision, then look for low vacancy rates and a small number of listings.
The above factors are a way to gauge an area, including different options you might be considering to help you know if your investment will be a good one. They can affect the rental property in either a good or bad way so pay attention to them and use them to help determine if you will make the investment or not.
Do's and Don't for Choosing a Realtor
Your realtor will either make your home buying process smooth or hard. They are responsible for helping you find exactly what you want, so having the wrong realtor can be misleading in one way or another. That is why you need to screen not one but a number of them just to make sure you get the right one for the job. If you are still wondering what the do's and don'ts of finding a great realtor are, read on below.
Do's
Before you choose your realtor, make sure you do the following;
Choose a top producer

Ask what area they cover

Ask how they plan to communicate with you

Ask for contact references

Ask how long they have been selling real estate property

Ask when they last sold a home

Ask their ratio of buyers to sellers

Find out if they have a web presence
Don'ts
When choosing your realtor, the following are some of the things you need to avoid;
Choose a part-time realtor

Select a family member or close friend

Choose a realtor based on commission

Interview one realtor

Going for a "Yes" realtor who will only tell you what you need to hear and not the truth
Are Deposits Important?
Yes, but first, before looking at how they work, it is good to know what they are. This is the initial contribution meant for the purchase of a real estate property. Most lenders prefer deposit to be paid first because it reduces risk.
Your lender will most likely require you to have paid at least 20% of the property price.
Paying 20% or even more has its advantages. For instance, it will relieve you of Lender's Mortgage Insurance that you would have paid.
Also, the more deposit you pay, the less you will have to borrow and this means that you will have lesser repayments to do in the long run.
Finally, it shows a good level of commitment and discipline which makes it easy to get loan approval.
Who, When and How To Pay Your Deposit
When you pay your deposits depends on if it is a private sale or an auction. If it is an auction, you sign the contract and pay the deposit the same day but for a private sale, you pay the deposit after the contract is signed.
The contract you sign legally binds you by its terms and the deposit you pay will either go the agent's trust account or the vendor.
Bank transfers, counter cheques, and personal cheques are the most common ways of paying a deposit. However, it is always advisable to ask your agent how they prefer to receive the payment.
How Your Credit Score Affects Your Property Investment Decision
Your credit score is vital if you are planning on becoming a real estate investor. It can help save money and get you amazing deals. So, ignoring your credit score is a one-way ticket to a tough time making your investment especially if you are relying on loans and saving as much as you can. A typical scoring model will range from 300 to 850 with 300 being the poorest and 850 being an excellent score.
With a great credit score you have the power to negotiate for loans, and attract better mortgages and refinancing rates. A credit score of between 670-739 is good, 740-799 is very good and any figure above that is excellent. When it comes to real estate, a credit score of 620 is considered good, but that of 720 is regarded as very good. If you can aim higher than that, the better.
How to Improve Your Credit Score
If you find yourself in a credit score slump, then you don't have to beat yourself up over it. There are a few things you can do to improve it.
Review Your Credit Report
Errors, wrongly marked payments, alien accounts, and negative information without proof are some of the things that may add negative data to your report. By going through your credit report, you will be able to identify these things and get them rectified. Contact the credit bureau and report these to them.
Paying bills on time or even before their due date is a good way to improve your credit score. Creditors report unpaid bills if they exceed 30 days without being cleared. So make sure to clear any outstanding bills to avoid being reported.
Become an Authorized User
Another great way to improve your credit score is to become an authorized user for someone else's account. This person should be an individual you trust in paying their bills on time. As such, those reports will show up in your credit score date, improving it.
Focus on Your Credit Utilization Ratio
The credit utilization ratio is the total credit you have used against that which is available to you. You want that ratio to be as low as possible. When the credit limit is high, then the better your credit utilization ratio is. You can improve your credit limit by applying for another card or keeping your credit card use below 30%. Also, make sure to pay any credit card debt if you have any that is outstanding.
Tips for Buying a Home
The average age for first-time homebuyers is around 33, a relatively young age for such a big life choice. That said, buying your first home at any age can be a stressful and time-consuming experience.
Luckily, there are a few crucial pointers that will help make the journey to homeownership a less bumpy ride.
Before you start seriously shopping, consider your lifestyle and values. What features would enhance your well-being? And what would make you miserable?
From there, make a list of non-negotiables from location to square footage, and amenities that you must have in your future home. This will also help guide your realtor.
It is also crucial that you iron out important questions such as how much you can afford, your ideal price range, and so on. Don't buy a home because it's a buyer's market or just because of low mortgage rates. Buy a home because you want to be a homeowner. Buy a home because you're settling down and need a place to live for at least five years. And only buy a home if you're financially ready.
Below are ten great steps in buying a home.
Step 1: Start Your Research Early
As soon as you can, start reading Websites, newspapers, and magazines that have real estate listings. Make a note of particular homes you are interested in and see how long they stay on the market.
Step 2: Determine How Much House You Can Afford
Lenders generally recommend that people look for homes that cost no more than three to five times their annual household income if the home buyers plan to make a 20% down payment and have a moderate amount of other debt. Analyze your income first before making any investment decision to avoid getting yourself into a pitfall.
Step 3: Get Prequalified and Preapproved for credit for Your Mortgage
Before you start looking for a home, you will need to know how much you can actually spend. The best way to do that is to get prequalified for a mortgage.
Step 4: Find the Right Real Estate Agent
Real estate agents are important partners when you're buying or selling a home. Real estate agents can provide you with helpful information on homes and neighborhoods that isn't easily accessible to the public.
Step 5: Shop for Your Home and Make an Offer
Start touring homes in your price range. It might be helpful to take notes (using this helpful checklist) on all the homes you visit.
Step 6: Get a Home Inspection
Typically, purchase offers are contingent on a home inspection of the property to check for signs of structural damage or things that may need fixing.
Step 7: Work with a Mortgage Banker to Select Your Loan
Lenders have a wide range of competitively priced loan programs and a reputation for exceptional customer service. You will have many questions when you are purchasing a home, and having one of our experienced, responsive mortgage bankers assist you can make the process much easier.
Step 8: Have the Home Appraised
Lenders will arrange for an appraiser to provide an independent estimate of the value of the house you are buying. The appraiser is a member of a third party company and is not directly associated with the lender. The appraisal will let all the parties involved know that you are paying a fair price for the home.
Step 9: Coordinate the Paperwork
As you can imagine, there is a lot of paperwork involved in buying a house. Your lender will arrange for a title company to handle all of the paperwork and make sure that the seller is the rightful owner of the house you are buying.
Step 10: Close the Sale
At closing, you will sign all of the paperwork required to complete the purchase, including your loan documents. It typically takes a couple of days for your loan to be funded after the paperwork is returned to the lender. Once the check is delivered to the seller, you are ready to move into your new home!
After purchasing the house, it is good to know that a home is not only a place where you can reside in but also a great investment. You can consider it an investment in these ways:
Property Appreciation
One of the most unique things about investing in real estate is that you can buy it using a small amount only to resell it and make a profit out of it.
Rental Income
If you intend to place tenants in your acquired property, you will be able to receive a rental income. Any money left after paying your expenses will be money in your pocket.
Numerous Tax Write-Offs
As a rental property owner, you are entitled to huge tax deductions. You can write off:
Interest on your mortgage.

Interest on credit cards used to make purchases for the property

Insurance

Maintenance repairs

Travel expenses.

Legal and professional fees.

Property taxes
What to Consider When Buying a Home
When investing in real estate property, there are a few things that you need to look into before buying the property. These are things that affect security, convenience, and reliability. Below are the top five things to consider when buying a home;
Neighborhood
The kind of neighborhood you choose is important, whether you are buying property for your own use or for rent. If you own a dog is it a dog-friendly neighborhood with sidewalks for walking pets? If not, then consider the next offer. Also, schools are a big deal unless you are buying a home for retirement or if it is a short term plan.
You should also consider other amenities like retail shops, parks, and libraries, etc because they are a top priority for most tenants. If you are investing in rental property, ensure that the environment is good enough for any resident.
Lifestyle
Your kind of lifestyle is also a huge determinant of the kind of home you may need to buy. For instance, if you are a frequent traveler or if you frequently commute to work then infrastructure is vital. It should not be hard for you to get access to such because the harder it is the more hectic it will be.
Are you a frequent party host or do you frequently host guests in your home? How often do you stay in the house and do you work from home? Determine your kind of lifestyle and invest in a home that will give you the comfort you will need.
Repairs
How far do you want to go with repairs? If you don't want to do any major renovations then you may need to invest in a property that has little to no repairs. Some of the most common repairs include roof, electrical, soffits, fascia, and gutters. Do not buy a house with too much maintenance and repair work than you intend to handle.
Weigh your needs and wants
You may get overwhelmed by different things when investing in a home. Size, location, price, condition, and features of the house are some of the most important yet confusing factors. Before deciding what to prioritize, you need to evaluate what you actually need and separate it from your wants.
If you don't you will end up regretting and probably will end up looking for another property short after making your initial investment. Save your time and make sure that your needs get the first priority.
Yard
How big do you want your yard? What features do you want to install there? Do you want a swimming pool, a patio, or do you want to start a garden? Also, privacy and all these among many others are some of the factors which will help determine the kind of house you are looking for.
How You Know it is a Good Investment
Once you have ticked all the above boxes, you may still be wondering if you are making the right investment decision. The property may be your ideal kind of investment but you need to know if your expectations will be met. There are two most significant ways to determine whether the investment is a good one.
First, calculate your capitalization rate (cap rate), you want this figure to be as high as possible. Then, use the 1% rule where your property rent should be at least 1% of the total cost of your property.
So, if the property cost you $200,000 then the rent should be $2,000 and if it cost you $200,000 plus $50,000 in work then rent should total to $2,500 to make sense.
Investing in Boca Raton Real Estate
Investing in real estate comes with multiple advantages which not only affect you directly but also help improve the economy of Boca Raton. With the many activities that go on in Palm Beach County, Boca Raton becomes a hub for tourists. This means that real estate investors in Boca Raton can rent out their idle houses to temporary residents and other tourists around the area. So, investing in Boca Raton is a clever move for an individual who wants to make a constant income flow from their real estate properties.
Additionally, you need to have everything you need including documents ready before acquiring a new house, on top of any necessary information. You need to be aware of due diligence requirements, financial, and other legal requirements surrounding investing in real estate. To avoid facing complicated issues regarding the whole process, it is essential to have some of the most basic details.
To that end, below are tips on investing in real estate properties.
Tip #1: Balance your risk
Smart investors know that investing in real estate is all about balancing risks to avoid hard economic times. Investing in a property located in areas with high rental demand is the greatest way of striking such a balance and maintaining a steady income flow at all times. Find the best places to buy real estate property in Boca Raton so that you don't end up investing in a property that will stay vacant most of the time.
Tip #2: Calculate your margins
Another great tip for investing in real estate is to calculate your margins. Your return on investment is a huge factor of any real estate investment especially meant for rent. When buying your property, you want to set a goal with a cap rate of 10%. With that range, then you will be able to enjoy better returns on your investment. In addition, you should estimate other costs that come with property investment, eg maintenance costs, property taxes, insurances, and landscaping fees, etc.
Tip #3: Make use of leverage
Leverage helps to lower costs incurred in investing in real estate. However, it has its downsides and can leave you in great debt because there are other costs involved in leverage for mortgages. Before making such a decision, ensure to consult with a professional financial advisor to point you in the right direction. On the brighter side, if used well, leverage can help you save money that can otherwise be used for repairs or other investments.
Tip #4: Proximity to amenities is key
Investors with real estate property have an upper hand as compared to those with property further from such amenities. Be strategic about where exactly you want to buy your property in Boca Raton. You want a place where tenants can easily access schools, social centers, hospitals, and recreational centers.
Tip #5: Watch out for high-interest rates
When borrowing money for your investment, it may be easy to be convinced since interests on mortgages are lower than those of investment properties. With time, you may suffer high interest that you overlook in the beginning of your investment. High interests will take a plunge on your profits and as a result, your income flow may end up suffering.
Tip #6: Beware of operating expenses
You may end up spending anything between 35% to 80% of your operating income on expenses. A good rule of thumb is to slate 50% of your operating income for such expenses, just to avoid surprises.
Tip #7: Prioritize rent-ready property
Investing in a property that is ready to read will save you time and resources. This is where property inspection comes into play as it helps to know the condition of the house you intend to buy. Some renovations may cost too much, blowing your budget over the top but with a ready to rent a property or that which requires very little renovations, you will be able to stay within your budget.
Tip #8: Have a marketing strategy
Having a marketing strategy standby will prevent a dip in income flows for your newly acquired property. You need to know how and where to market your property if you are buying it for rental purposes. With the right marketing channels, you won't have to struggle with a vacant house for long after making your investment.
Tip #9: Consider a low-cost home
It is advisable, especially for first-time investors to avoid high-cost homes. With a lack of experience in real estate investments and high ongoing expenses, it may get really hard for a first-timer to keep things in check. To avoid headaches, start small then slowly progress as you gain experience.
Tip #10: Don't purchase real estate property in your name
This is a great tip for investors buying property for rent. Should things go south and you find yourself slammed with a lawsuit, then you will be able to protect your personal assets. In the worst-case scenario, you may lose everything you invested with including everything you own, leaving you with nothing so make sure to make such investments through a limited partnership or limited liability company.
Benefits of Investing in Boca Raton, FL
Investing in real estate has multiple advantages, and there are unique reasons why you should invest in Boca Raton real estate property. People are always hesitant in investing in markets they are not familiar with but with enough information and a realtor who understands their work well, you will be on your way to making the right decision. From tax benefits to amenities available, there is no reason you shouldn't inject your money into real estate investment property in Boca Raton.
Read on to see reasons why Boca Raton is a great investment option.
Development opportunities
Investing in Boca Raton homes comes with different opportunities for development. To begin with, there are different investment options to choose from. Whatever investment strategy an investor chooses to begin with, they can improve on that later. For instance, you can choose to invest a vacation home or start with the traditional investment property and later upgrade into a vacation home.
Affordability
One of the biggest concerns for real estate investors is affordability when it comes to rental property prices. While some areas have really high property prices, Boca Raton homes are fairly priced. In addition, luxury real estate property will have reasonable prices even though they may be relatively costlier than standard properties. That is why it ranks high on the return on investment index.
Benefits go high with growth
The best time to make a real estate investment is during a phase of growth. That is why investors are always grabbing any opportunity that presents itself. The local housing market in Boca Raton is always growing and this means that investors will enjoy high yields.
Booming Economy
While some cities are experiencing a serious doom and gloom in the economy, Boca Raton's economy is on the high side of the spectrum. With such a great economy, every real estate investor is rushing to have a piece of what the market has to offer.
Bottom Line
For a smooth real estate investment experience, you need to work with experts who understand the ins and outs of the market. You need a team that will provide you with accurate information and keeps you in the loop of the whole process, from beginning to end.
Working with someone who takes their time to understand your needs will go a long way to making the buying process painless considering that it is one of the biggest decisions you will have to make in your life. You need an agent who has the experience to take you to where you want to be and one who puts your needs first, ensuring the utmost satisfaction.