Since HGTV has shown as all the flipping homes can be a wonderful surprise, it has enticed many homebuyers into doing the same. Whether the buyer is looking to flip the home themselves or they are looking for an opportunity to create their dream home, it's an appealing idea.
Having said that there are many pros and cons that come with buying a fixer-upper that a first-timer may be unaware of. Going a step further a buyer can avoid these cons and capitalize on the pros by being aware of and prepared for the following.
This is your beginner's guide to a fixer-upper.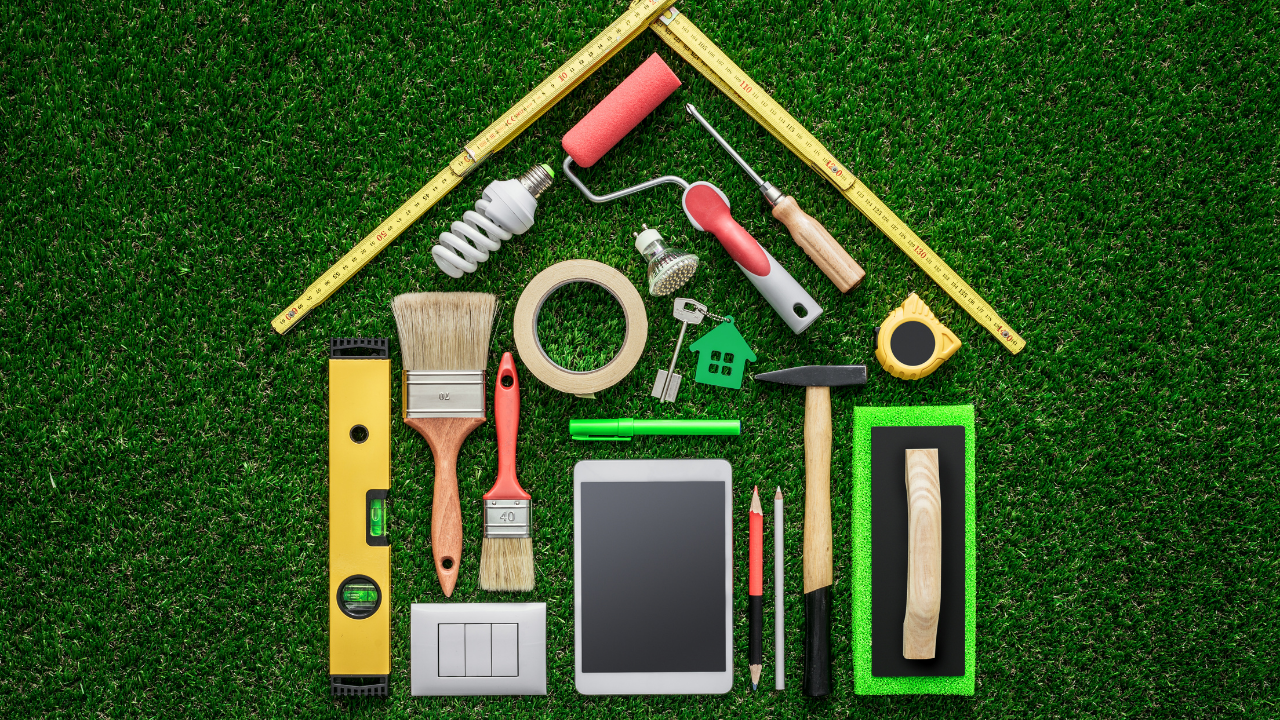 Buying The Home
The first thing you will want to figure out is what type of mortgage you will go with. While some will tell you to scour the internet for your good guy, this is no use if you don't have an idea of how you want the mortgage to go.
You will want to go in the direction of a renovation loan. This is a specific type of mortgage that will not only lend you money for buying the home but also to do renovations at the same time. This will be helpful because typically the interest rates are lower and you can pay off the renovations over a longer period of time compared to other mortgages.
There are several different types you can choose from.
HomeStyle Mortgages

VA Renovation Loans

CHOICERenovations Loans

FHA(203)k Loan
HomeStyle Mortgages
The FannieMae Homestyle loan is a government-backed type of mortgage that allows for luxury add-ons like pools or smart home technologies. These loans typically require a higher credit score than some of the other loans such as the FHA(203)k.
This loan has the option of being financed with a purchase mortgage or it can be handled in refinancing with a current mortgage and cash for improvements along the way.
VA Renovation Loans
This is specific to Veterans as the Veteran's Association offers a low-cost, no downpayment loan for them to buy affordable fixer-uppers. With this loan, you must obviously qualify as a veteran but also may face certain limitations like a VA-approved contractor and additional construction fees.
They also can be financed as a purchase of home plus alterations or just additions to an existing home.
CHOICERenovations Loans
The Freddie Mac CHOICERenovations Loan became available in 2019 with the intention to "create more affordable housing options" according to its press release. The loan can be used to improve your current home by adding additional safety precautions against natural disasters like structural benefits.
You can combine this loan with any of their other loans to finance your renovations.
FHA(203)k Loan
This common loan known as the Renovation loan allows a homeowner or new buyer to finance renovations with the mortgage or refinance an already in-progress mortgage in order to add renovations. This allows a homeowner to do everything with one loan rather than try to do multiple.
Technically there are two types of FHA's that you can go with.
Standard – a minimum of $5000 in loans up to 103%

Streamline – no minimum and work is less than $35,000 up to 103%
The Budget Beyond The Buy
Once you think about the type of mortgage you want to work with based on whether you are renovating your own home, a new home for yourself, or a flip, you can decide how your budget is going to be divided.
If the home is for yourself you may put more money into things you care about like the kitchen or the bathroom. But if the home is going up for sale after you will think about your budget quite differently.
Before you buy the house you will need to consider this.
Hire A Contractor
When looking at a specific house you will need to hire a professional contractor for an estimate. You won't want to hire just anyone as the better estimate you get, the less financial trouble you will have down the road. The truth is it's hard to uncover all the pitfalls that will come. However, any major warning signs a contractor can tell right away.
By having a good estimate you will know whether this house will be worth the amount of work to fix it and whether you will essentially get your money's worth.
DIY and Hired Work
Depending on what the contractor says you most likely have to hire a contractor and team of professionals for some matters and possibly not for others. For instance, any major structural, electrical, or plumbing issues, will not be something the average person can handle.
However, you can cut costs by doing some of the worlds yourself. Painting is one of the easier examples to understand but there are other areas that you can chip in and save on hourly rates. This might be things like landscaping, staging, and more.
Design Process
Now we can get into the actual design process of the fixer-upper. One of the added pros to buying a house like this is the fact that you can make it as personal as you want while getting creative. If this home isn't for you the design process will change and you will think more about the area, current trends, and what makes sense to spend money on, and what doesn't.
Let's break the design process into two areas. For you and not for you.
For You
If the house is for you long-term then you may not care about cutting out some of the extras like high-end paint, extra finishings, and furniture that actually will be used by you. The two things you will want to think about when you go through designing your home is personal touches and must-dos.
Personal Touches
When it comes to the small personal-touches there are things you can do now that will be harder to do later and things you can hold off on. What one must remember when they are buying a fixer-upper is that they are trying to save money. Upgrading the finishings of your home can be done later but if a granite top in the kitchen is a detail you really want, that's something that needs to be done right away.
Whether you are a first-time fixer-upper or a pro, there should be a list of wants that can and can't be done later to make better choices.
Needs
Your needs are different than your want and your needs need to come before your want. Anything that you need to have done and skip out on will cost you more down the road. This could be something like re-doing the plumbing system, structural needs, electrical wiring.
An easy way to think about what is a "need" is to think about it as if you were selling the home. What would make a buyer say no?
Not For You
How you will design a home as mentioned will be entirely different when you are planning on selling it. This is where you have to think about what the current trends are and remember that even when styling a home it is not your long-term.
Must-Do
Make sure your ducks are in a row and any major issues are taken care of. This is your "needs" from the previous section. But surprisingly a must-do is providing a home that is newly renovated which means having details that entice the buyer. This could be recessed lighting, granite countertops, or something even as luxurious as a pool.
These decisions come from research on the wants and needs of the people who live in this community. If it is a hot area st most of the residences have pools, you'll want to consider this too.
Let Go
On the contrary, you are going to lose money if you try to make everything pretty. You have to pick and choose the needs while choosing to invest money into certain aspects. Landscaping can be something that continually adds up at surprising costs.
What you need to remember is that the buyer is going to make some changes anyway. So you don't need to go overboard in the landscaping or painting because there's a chance it will be re-done. Focus on the priorities and what attracts a buyer.
Just The Start
While this is a great general overview of the process that goes into buying a fixer-upper for the first time, there is so much more to learn. While you may be able to do some of the work yourself it's wise to invest in a team you trust. There are undoubtedly bumps along the way and feeling good about who you are working with makes them easier.
The finances can become overwhelming but with the help of a lender and choosing the right loan you can easily start the scouting process of what will fit with that loan. Once that is in place you can hire a trusted contractor to start making your estimates.