While selling your house can be both a saddening and exciting feeling, it can be difficult to know how to prepare with all the emotions that come with the process. It can be easy to forget the little things or overthink some areas that end up costing you more money than you planned to when you finalized you were going to sell the house, to begin with.
This is a normal process that everyone seems to go through because there isn't a manual that prepares someone to get their house ready for sale. Until now! This guide with practical advice to prepare your home for sale will make the process go a lot easier.
Start With The Outside
The first thing that any buyer is going to see is the outside of your home. While the inside is what makes the sale it is the outside that actually will give you the chance for a second look. If your house looks rundown on the outside it can turn potential buyers away straight off the bat.
But it may not be in your budget to go crazy with a whole new landscape but by following these pieces of advice your money is sure to go a long way in the end.
Touch Ups

Landscaping

Inviting Guests
Touch Ups
The first thing you will want to concentrate on is any touch-ups that need to be done to the house. This could be a fresh paint job to the house if you can see clear markings or any wear and tear to the outside. This includes any shudders you may have. It's also worth taking any debris out of gutters and giving the house a spray down to remove any dirt. This makes the house in general look a lot fresher and instantly adds to the appeal.
Landscaping
Landscaping can be very expensive and some sellers go overboard on trying to make tiger yards look too pretty. The idea is that landscaping usually never lasts in place long and constantly needs to be updated so the things you should and can take care of are cutting the grass, picking up debris, and inserting a few nice flowers or shrubbery here and there. There's no need to make a whole new garden if you don't already have one because a new buyer may change this anyways.
Inviting Guests
This is the easiest thing to fo and it's arguably the cheapest. The little things matter and that's why sticking some friendly balloons and professional signs on the day of your showing can make a major difference. It can attract new guests who don't know your house is on the market or it can allow the ones you expect to locate your house with ease. Distinguishing your house from your neighbors is very important when it comes to this process.
Get To The Inside
Now that you have attracted potential buyers to the house it's important to show them that this could become their reality. The truth is (and it can be hurtful) the more personal your house is the worse it can be for selling. Now, this doesn't mean having a sterile house, it just means if you have a lot of knickknacks it could throw a potential buyer off.
Here are some useful tips that can get a house ready on the inside for selling.
A Few Photos- help Even though photos are quite a personal thing it can have a nice effect to have one or two laying around. This can create a homey effect that cna make the house feel relatable and help potential buyers feel like it could be their own.
The type of photos matter. You want to keep these photos more generic and less intimate so a family photo to a picture of the dog will be a great way to say this is a home that works for you as a potential buyer.
Intimate Details – Speaking of intimate details, this is generally a no-no when it comes to prepping your home for sale. This can be your collection of stamps laying around, inappropriate photos, cigs, alcohol, anything that sort of tells the potential buyers more about your personal life.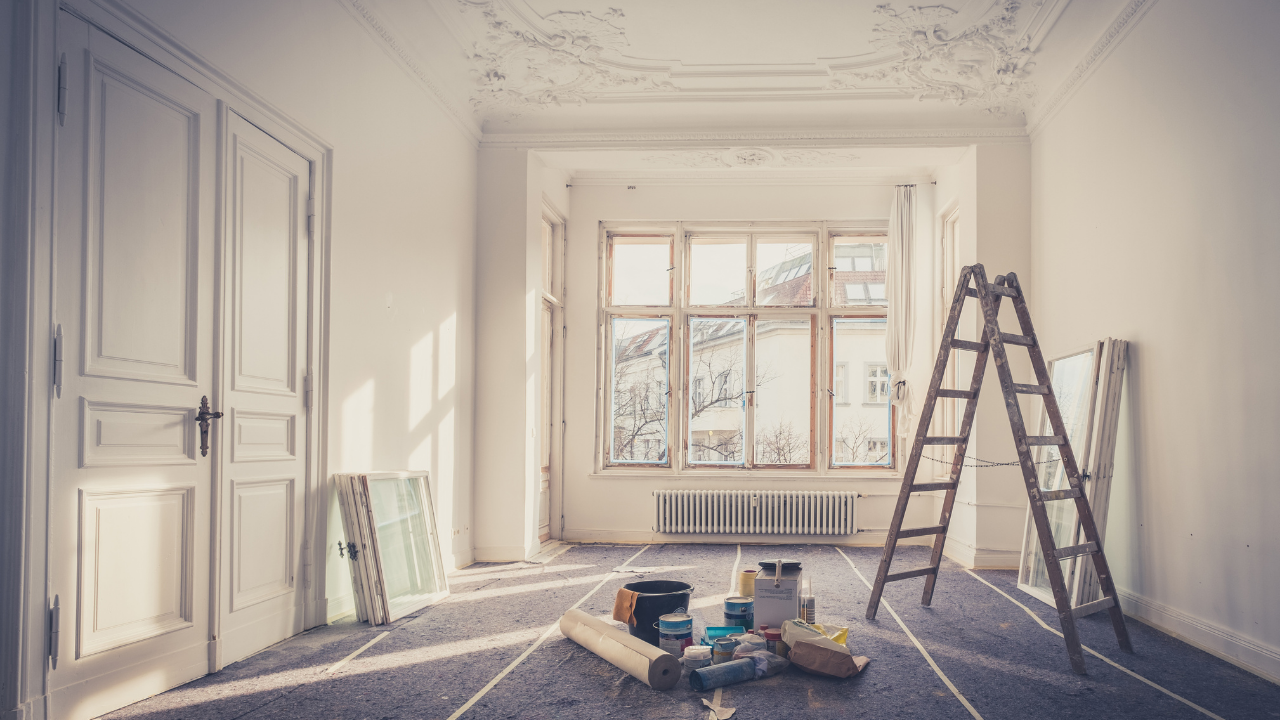 This will leave a bigger market open for the seller and buy leaving any of these things out, they can distract buyers from the beauty of the home. That's why it is always better to declutter the house of personal items.
Leave Something Complimentary – When prepping your house for sale it's a great idea to find a space where you can leave something complimentary that enhances the experience of the guests. Something as simple as leaving a table by the front door or clearing kitchen space for bottled water that can be up for grabs is a great way to make a potential buyer's experience better and remember your home.
It's important to remember that the complimentary items should be generic like a snack or water as someone may not want a local trivet.
Getting Into The Inside Part 2
Cleaning is a no-brainer but most people don't understand what a good cleaning process looks like. While of course, you want to have spotless showers rid of many soaps and shampoos, you'll also want to leave a few touches in like a decorative bowl with scented potpourri.
Another great area that also gets mismanaged is the closets. Storage space is one of the most valued things when it comes to home so making sure that any of your closets are well-kept and organized is an incredibly important aspect of preparing your home. Most people make the mistake of completely emptying them but staging a few things to show how they can be organized is a great idea to fill in some of the blanks for the potential buyer.
The same can be said for the garage. This can take a while as most people have a lot of junk in the garage and storage closets but if you have the room to fit in the bike against the wall hung up neatly you can give the potential buyer an idea that they may not have thought about if you just had an empty garage.
This particular piece of advice can be used for many different storage options within the house. Consider going through your food pantries, closets, attic, garage, and more.
Do The Home Inspection
This is the most dreadful part for anyone but it is why we saved it for last. If you have a newer home that is getting ready to go on the market then you may feel a little more comfortable doing a home inspection. If you have an older house, this is where some investment can go a long way.
Your potential buyer is likely going to do a home inspection immediately after entering the beginning stages of the agreement process. If you have any troubles with your house in the main areas then you will want to know this before they do so you can either take care of them beforehand or at least not be caught off guard in renegotiations.
You should hire a contractor to come to check the following areas of your home.
Plumbing
Making sure that the plumbing is working accurately is important. This is not something that usually one can check for themselves and can be a costly mistake if an issue goes untreated. This would include your water lines and sewage system. Of course, if you have a leaky faucet this is something small you can choose to hire out or not. Regardless, it's good to get the major plumbing checked out.
Structural
Structural issues can become common with older houses. This can be a big blow to your listing price if something major is discovered so if there are any glaring issues, this should be something that is fixed before selling. This will include your walls, attic, foundation, and a few other important things for your house.
Electrical
Out of the three usually electrical seems to be the least hassle out of all them. Fixing electrical outlets or rewiring some things never seem to be a bank buster but it is still a good idea to consider getting them to check out and looked at. This just protects you from any liability issues.
List It!
Now that you have gone through the hard work yourself by preparing not only the inside but the outside you can list your home for sale. These tips and tricks for the most part are cost-efficient and can make major impacts on whether you sell your home or not and for the price you list it at.
Where some money investment starts to come in is any of the major home inspection issues that a buyer may come across in their process of closing. The seller should be ahead of these issues as you prepare your home for sale.