There is something both exciting and unbelievably scary when it comes to making renovations on either your house or a house that will go on the market. While it can be incredibly rewarding time and time again we hear horror stories of fixing one thing that leads to a bigger issue. Sometimes this can lead to things well over our intended budget for fixing up a house.
Having said that while there is no guarantee that you can avoid some of these major roadblocks, there are some good tips and general rules of thumb one can follow to make the process go a lot smoother.
Budget For Error
The first thing that anyone should do when renovating a home is to consider your budget then make room for more. The most common complaint of someone who has renovated their house whether it is a big or small project is that they overspent money and weren't planning for it. Consider these small steps for budgeting.
Create an initial budget.

Add some room.

Cut costs
Initial Calculations
Coming up with your initial calculations for the job should first think about what you have the affordability to do. If you are doing a renovation on a kitchen, start looking at the average costs and see if that falls within the range of your budget. Then what you can do is make a list of specific things you need to renovate and what those costs.
Make Room
Once you go through that list of initial costs you should add a lot of room to your budget for mishaps. Things seldom go to plan so if you find mold, or you miscalculate the tiling and have to redo the backsplash it's going to start costing you double in some areas. It's a good idea to add a quarter of the initial price at least to your budget.
Cut Costs
Going cheap on certain things is never a good idea. But a good idea when renovating is cutting costs where you can. If you don't need to hire a contractor because you know how to tile yourself, that is a great way to cut costs and get more bang out of your buck. You can also opt for reliable but not the best in everything as far as the product goes depending on your style.
Make Room For Practicality
Style is great and an important plus when you are remodeling parts of the home or the entire thing. But sometimes the person behind the renovations forgets about practicality like storage space, access to lights and electrical outlets, and general design and flow. Here are some tips to keep those things at the forefront of your mind.
Storage – There are several areas that storage really needs to be considered and can go a long way. The first thing that comes to mind is the kitchen. It is common, especially for bigger families to not have enough storage in their kitchen for the food, appliances, and dishes/cutlery. Making this a priority in the kitchen can go a long way.
Storage, in general, is a cost-effective way to add value to a home. Designing closets and pantries don't take a lot of work and won't cost a renovation much because they are usually simplistic in style.
Access – For bigger renovations having access to things like electrical plugs is important. If the TV is ideally going to be sitting in the living room area, then having access to appropriate electrical outlets is going to be paramount. It's also worth spending the extra money to update the electrical outlets to fit USB cords and other times of common applications that Apple has put out.
This is where you may be able to incorporate some Smart Home Upgrades that go along with not only for you if it is your own house but as an eventual seller because these add value to the home.
Design and Flow – To say that design doesn't matter would be a huge mistake. If the house is for you then putting personal touches on it can b comforting and rewarding. If the house is not for you then this is where you can save money by keeping it a little more generic and less person because likely the new homeowners will make changes anyways.
The design of the house should have a smooth flow regardless. Choppy rooms that don't go with eachother can be a turn-off to anyone. It doesn't mean that everything needs to match, it just is a good idea to have a general theme.
Understand The Market
Regardless of whether you are doing renovations for yourself or this is going to be a house you flip it is important to understand the market. This is sort of like following the trends but a little more invested than that. What it means to follow the market is to put in smart home upgrades.
Following the market is very specific to the country you live in and can even get more specific to the area you live in. While smart home upgrades are a general direction that our world is trending in because of the advancement of technology, there are other trends that we can look to, to increase the home value for the future.
If you have the opportunity to do a different living room that happens to be apart of one of the back walls of your house. And you happen to live in a warm climate area, you may consider the trend and market value of having indoor/outdoor spaces. There is something to be said for having a house that can be completely opened up to a beautiful outdoor area while also having the ability to converse with anyone just inside the house.
This is a great example of understanding the market. It is very close to following trends but on a more specific level than just upgrading your kitchen to a beautiful white marble theme.
Use Help
Cutting costs always is the theme when it comes to renovations. Most people like to try and compete with the idea that the cheaper they can get away with it the more money they will get in the end or they can still have what they want at an affordable price. This isn't a false way of thinking. It is possible to cut costs and a lot of the time it does in fact involve the renovator doing some of the work themselves.
However, there are several areas that you should use help because trying to do the work yourself can cost more in the end or lead to liability issues. You are better off using experts for these areas.
Plumbing
Plumbing can be an incredibly difficult task to pull off especially if you deal with any kind of issues that could lead to sewage problems. Replacing a toilet is more practical to do for a renovator but even a job like this can cause complications if not installed right. If you are instant on trying to do the work yourself in this area, doing as much research as possible is important.
Electrical
This is an area that no renovator should try and touch as touching the wrong can lead to life-threatening injuries. Having a license to do electrical work is mandatory and whether it is your own home or soon-to-be someone else, doing the electrical work is never a good idea.
Structural
This goes along the same lines as electrical. Structural issues should be taken care of by reliable contractors that know what they are doing. As we all know from watching HGTV some walls can go straight to demolition and some walls are there to stay as they hold up the base structure for the house. This could be a costly issue if you were to damage the structure while renovating.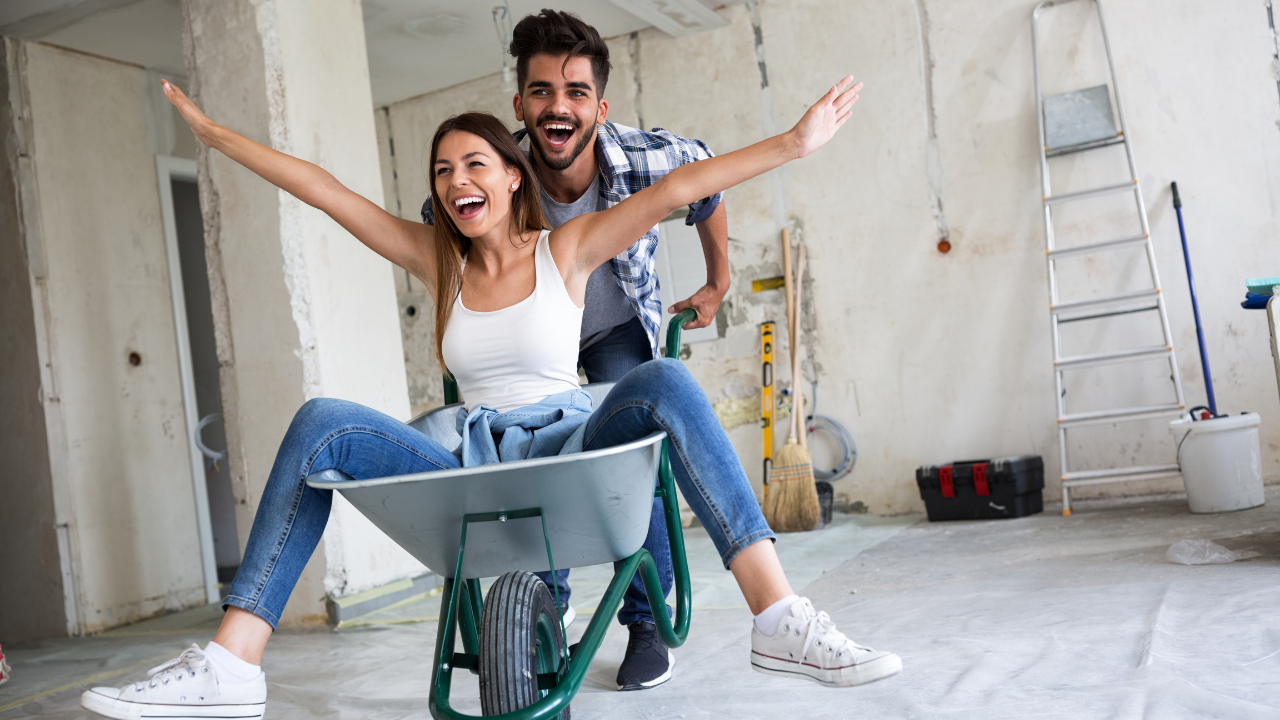 Have Fun With It
Lastly, have fun renovating! It can be a scary process with a lot of what if's and possibilities for issues but if you are mindful of some of the advice above there is a lot of room to have fun with it. It doesn't matter if it is your own home or not because you can still enjoy the process of making it your own project and the reward and satisfaction that comes from completing this project no matter if it is big or small.
Just remember the easiest way to have fun with it is to make sure you research the budgeting, the type of project you are embarking on, and what the process is going to look like before actually starting any of the work. That way once all the hard and nitty-gritty stuff is out of the way you can start to focus on the smaller more enjoyable things.