As technology continues to update are options for smart home features become endless. While they are great additions for your home to use currently they also may serve you down-the-line if you choose to sell. According to T3 Sixty, 40 percent of realtors believe smart homes sell faster on the market than non-smart homes.
Some of these adjustments can be simple minor repairs like adding a security system while others may be larger jobs. These smart home upgrades can be broken down into a few categories.
Let's introduce what is on the market today for smart home technology.
Appliances
Having outdated compliances can not only bring the value down of your home but can also be somewhat of an inconvenience to you. These could be like washers and dryers, kitchen fridges and stoves, and thermostats.
These updated appliances come with great features that make things more convenient and efficient when it comes to energy-saving and bills.
There are several different types you can choose from.
Fridges and Stoves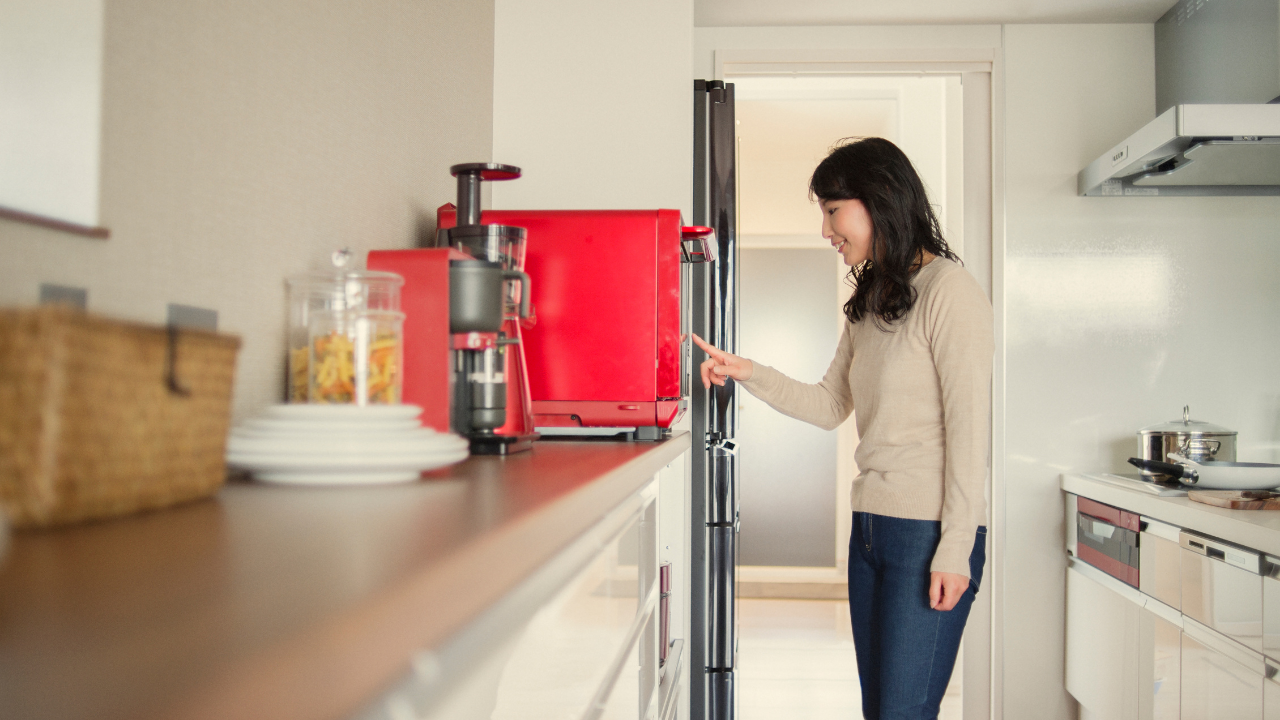 Samsung is just one of the many companies that have come through with outstanding technology to incorporate into our homes. Consider some of the great features of their fridges. Most smart fridges will offer touch screens on the display that allows features like the kids to write notes in the morning or to let you know you are out of a certain food so you can add it to the grocery
They also will have a camera that will let you see what is in your fridge while you are out at the grocery store in case you forget what you are out of. Want to go a step farther? Advanced settings will allow a fridge to recognize what you have and offer recipes based on this information.
The stove doesn't lack advancement either. If you are wanting to get a head start on the pre-heat just do so from the touch of your phone. You can also adjust the cooking time or temperature as well.
Washer and Dryers
LG is also a leader in smart technology and they can show this off with some of their washer and dryers. Convenience is the name of the game and when you can start the laundry while sitting on your couch, it doesn't get much more convenient than that.
They also come with touch screens and a number of settings that can customize your wash. Only a few years ago we were used to throwing everything in together and having to carefully hand-wash the delicate things we loved. But now we have so many options to protect our delicates like separate sections within the units themselves dedicated to these fine things.
Thermostats
Thermostats like Nest have taken over the market because playing around with the temperature of the house has been an issue that many have struggled with. While you can remotely control the temperature of your house from your phone, the Nest also spends its time learning about what your preferred settings are.
For instance, eventually, it may turn the heat up once you start to wake up but cool it back down before bed. This again is both energy and money saving for the home.
Security
Security is a major plus for a home. Safety and comfort are a must and with the power to see what's going on with our home through a connected camera to our phone, it provides just that.
Security cameras are the only things up for grabs with smart technology as smart door locks have become increasingly popular as well.
Security isn't just for the benefit of your home but also for the benefit of the homeowner. It allows the whole family to access the house easily without any worry.
Here are some of the top security smart devices available to upgrade your home.
Indoor/Outdoor Cameras
Having a good camera security system enables you to do a lot of different things. There are many on the market right now priced as low as $24 offering simple snapshots when motion is detected for several hours and uploaded to the cloud for viewing.
More advanced options will give you the ability to communicate with anyone in your home like if you have a dog walker. For those who you don't want in your home, there are options for a camera security system to trip an alarm and alert authorities. If you are worried about the dogs signaling the siren, don't worry. Most of these advanced smart home cameras have the ability to distinguish between human detection and animals.
Smart Locks
Most people who own a home today are used to giving an extra key to a contractor and either needing to wait to let them in or give them free rein while they aren't there. Now for anyone that needs to let someone in who doesn't have a key, they can give them a one-time code or a code that only works for certain days or times of the week.
Another great feature of these locks is that you will be notified when the door has been opened every time if you want. If paired with a camera security system you can even go right to camera settings to see what's going on.
Smart Doorbells
Often smart doorbells are paired with the camera system so you can see who is at your door when they are ringing it. Essentially, they are the outdoor version of indoor cameras with the ability to connect to more devices than just your phone. Sometimes they may offer a divide with the doorbell camera for people who don't like to use smartphones.
Most of these will pair with HomeKit and sync up with your other devices like Alexa and Google Assistant.
Conveniences
Now we can get into the actual design process of the fixer-upper. One of the added pros to buying a house like this is the fact that you can make it as personal as you want while getting creative. If this home isn't for you the design process will change and you will think more about the area, current trends, and what makes sense to spend money on, and what doesn't.
Let's break the design process into two areas. For you and not for you.
Shades
Many well-known brands like Hunter Douglas will offer the ability to remotely control your shades or better yet control them from your iPhone or smartphone. They have the ability to be programmed like many of the other devices in your house to close and rise at certain times of the day.
If you want them to come up at sunrise they can be programmed to do this. If you are gone during the day but need them to come down to protect your couches and rug from the sun, you program that as well.
Lighting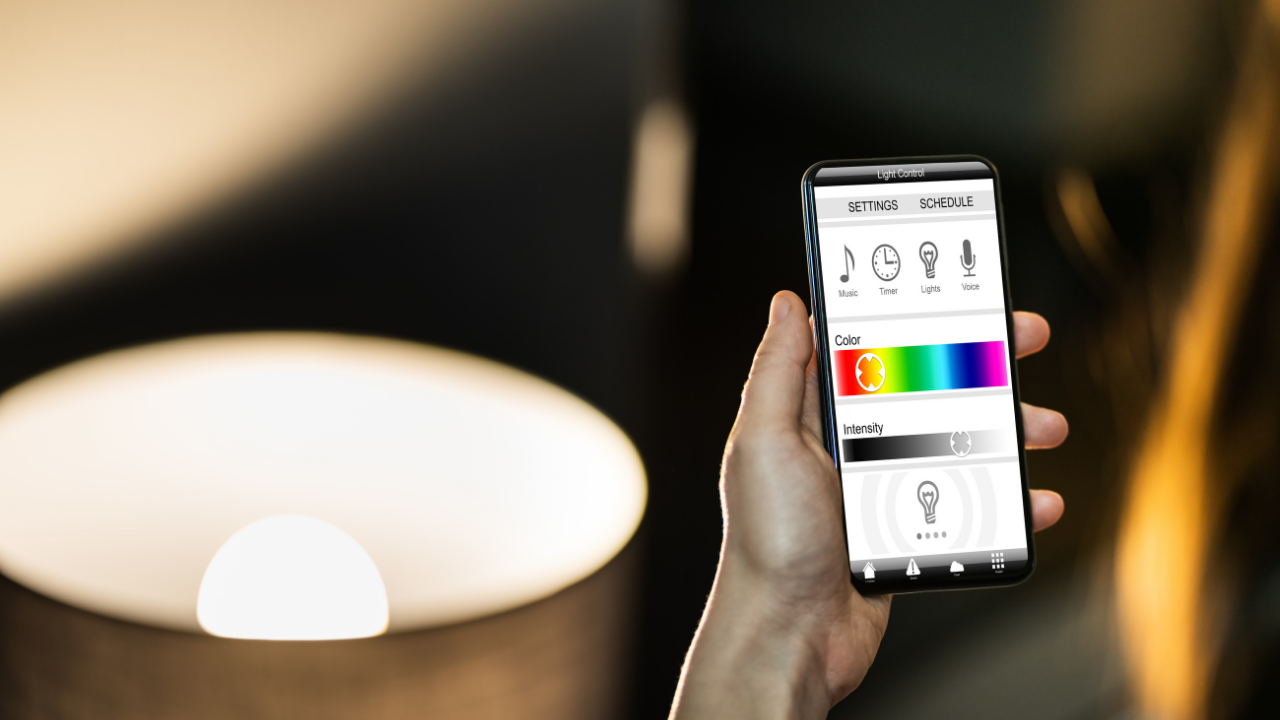 Hue lighting is another great convenience feature that not only can give you the right light at the right time but it can also make a room a lot more fun. If you have a kid's room and want to put in lights that can change colors for them Hue can do that for you as any other smart lighting.
There are practical reasons to have smart lighting as well. If you are away on vacation but don't want to be away, you can turn on the lights from your phone or set-timers. You can also turn the lights on at a moment's notice for anyone that needs to get in last minute.
Outlets
With adaptors constantly changing, mostly thanks to Apple, our outlets need to change with them. With smart outlets, you can only cater to typical plugs but also put in the USB outlets to save space and plus more things in at once.
These smart outlets are just able to adapt for different kinds of plug-ins but also can tell you how much energy you are using when things are being plugged into them. This can be done with an App on one of your smartphones.
Keep It Smart
There is a lot of great technology out there for our homes that make things more convenient, safer, and just plain fun to use. A smart home has a lot of appeal to someone moving in. This isn't the appliances that are going with you like coffee makers and more but the more permanent changes you've made like smart roller shades and security systems that will stay with the house.
Keep in mind that some of these sectors cross and you may be able to kill two birds with one stone when purchasing a doorbell system with a lock. This may be able to save a few on an indoor/outdoor camera system if you aren't in the market for all three.
This is one of the recent sectors that can add value to any home as long as it is up-to-date. This kind of addition also tends to err on the side of easy-to-install without major bank-breaking receipts.