Boca Raton is one of the richest cities in the United States. A predominately clean and beautiful beach town with top-notch golf courses and a luxury Town Center Mall filled with shops and restaurants, Boca extends the active adult lifestyle by offering vibrant yet relaxed lives.
The city provides its residents with a private international airport to make quick travel easy. Mizner Park is a central entertainment locale providing movies, numerous types of bowling alleys, great cafes, first rate dining options, plus boutique shopping. Boca Raton is a clean, upscale, quiet, safe, and extremely desirable place for an active adult's lifestyle, making it perhaps one of the most perfect places to live for those 55 and older.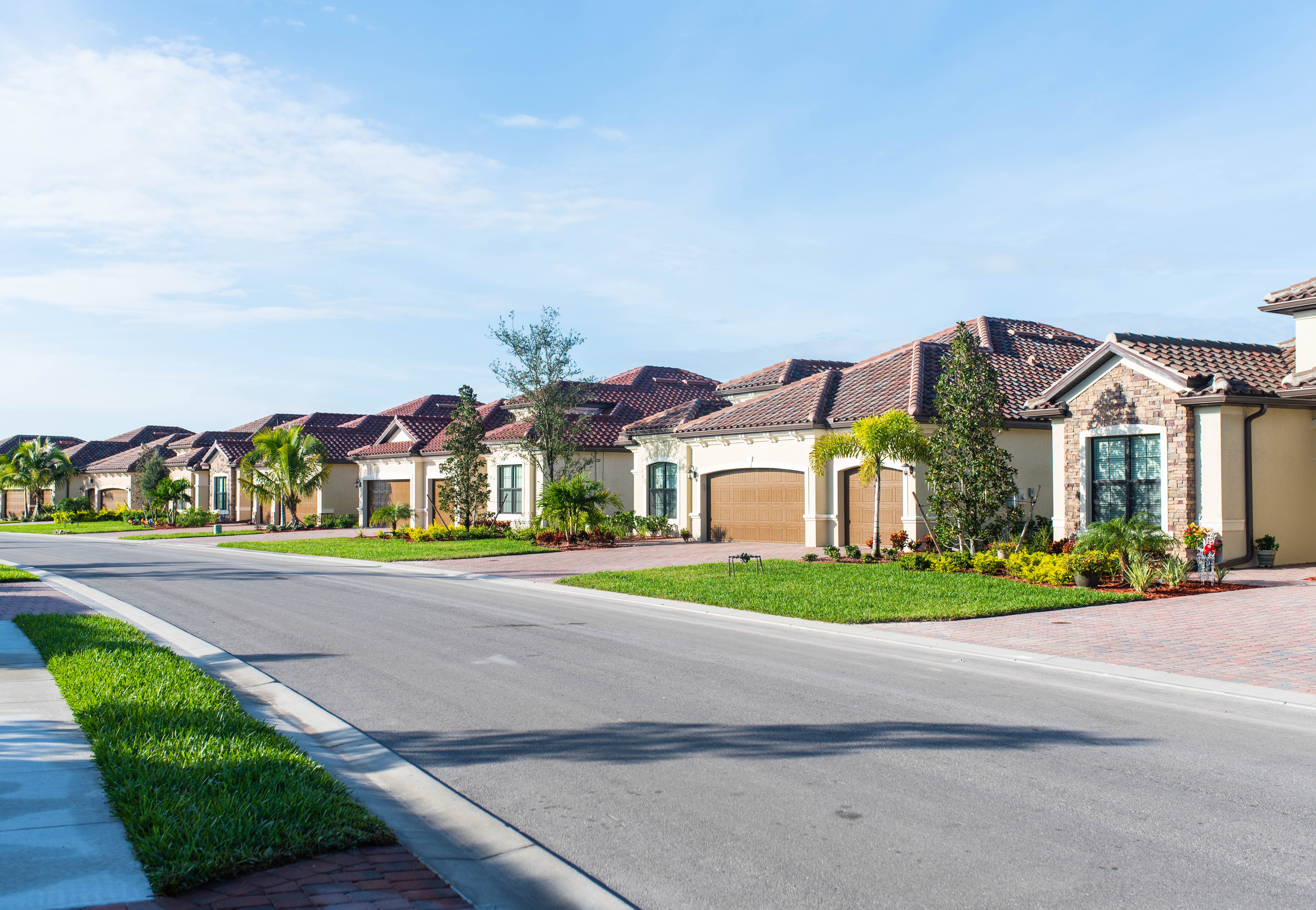 Boca Flores
Boca Flores is the latest community developed by Pulte Homes and carries with it upscale modern homes, with open floor plans, gourmet kitchens, spacious bedrooms, and outdoor spaces. The homes have a range of 1500 to 2500 square feet and between one and three bedrooms plus two-car garages. There is plenty of lush greenery surrounding this newer community which provides for a less hectic feel overall. The homeowners' association fee, around $500, covers common areas, building insurance, lawn care, exterior maintenance, and security.
Key amenities of Boca Flores include:
Clubhouse
Meeting room
Swimming pool with cabanas
Bocce ball court
Walking trail
For those interested in additional recreational opportunities, optional membership to Boca Lago provides access to: Tennis courts, 27-hole golf course.
Waterbury
Waterbury is a 55+ community within the larger Boca Chase community. The properties, which are a little older, are spacious and well-thought out villas with garages. They contain screened porches and open floor plans. The community is beautifully landscaped, with water views and nature everywhere.
Key amenities of Waterbury include:
Three swimming pools
Tennis courts
Basketball courts
Racquetball courts
Community walking paths and trails
The homeowners' association fee, about $300, covers cable, common areas, lawn care, management, pool service, recreational facilities, security, and trash removal.
Boca Raton is a city full of things to do round out your lifestyle. Whether you're looking for an upscale modern home in Boca Flores or an expansive, well-planned Waterbury villa, there's sure to be the perfect 55+ community in Boca Raton.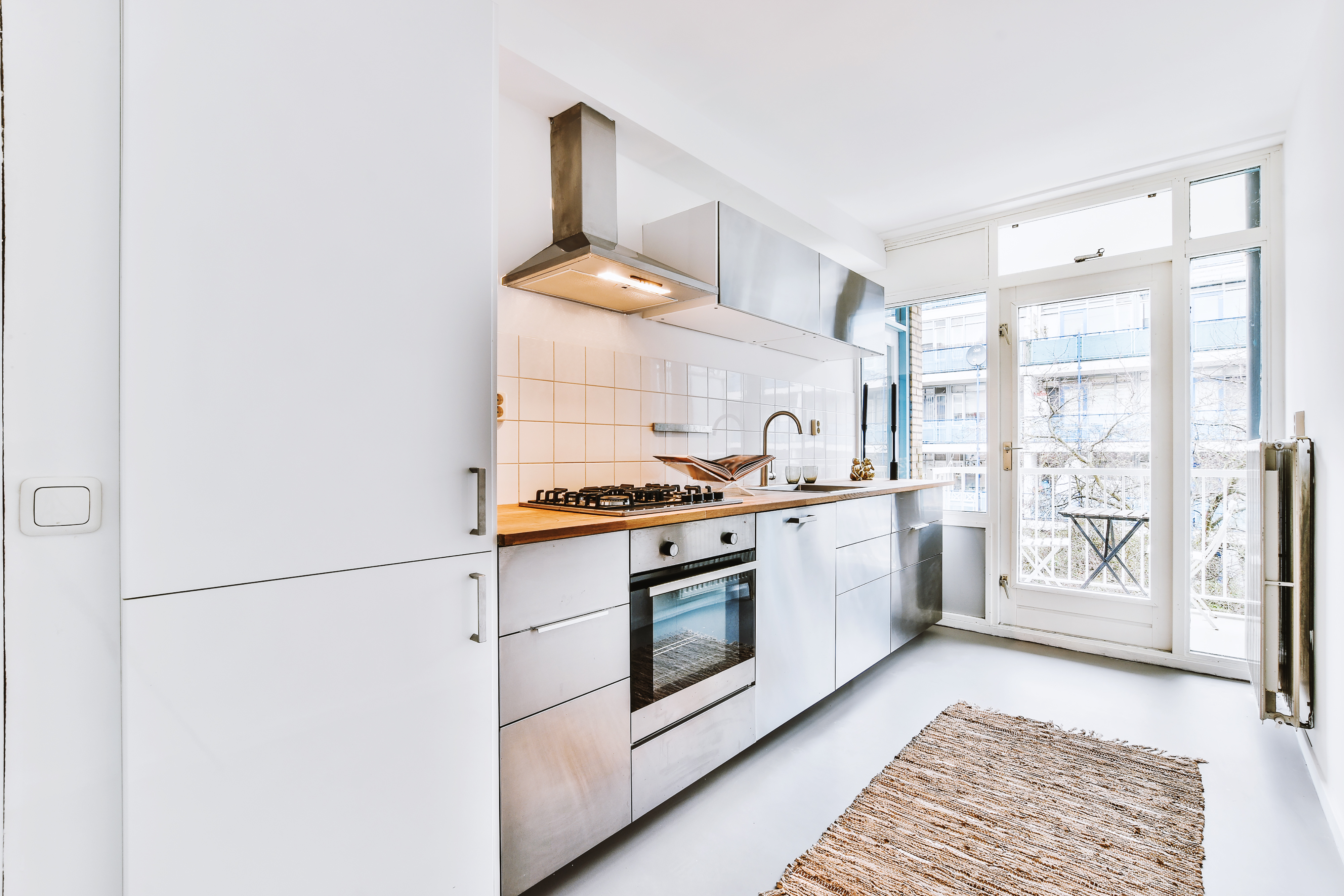 Century Village
Century Village at Boca Raton is a perfect 55+ community located in Palm Beach County, Florida. It houses a low-maintenance lifestyle with an abundance of resort-style amenities. This high-profile development comprises the heart of a sophisticated population of active adults and lies near a string of entertainment and recreational options as well as excellent shopping and medical services. Forming the centerpiece of the community is a grand 125,000-square-foot clubhouse that serves as meeting place for social and physical activities.

The units are available on a resale-only basis only for residents of Century Village Boca Raton. A relaxed, low-maintenance lifestyle permeates all levels of living among the residents, who enjoy enjoying conveniences provided by their homeowners' association while still paying an annual fee to maintain general maintenance, upkeep of buildings, trash removal. An on-site director ensures a consistent stream consisting of engaging activities for Century Village real estate owners.
Major amenities in Century Village:
A 125,000 sf clubhouse serving as a focal point for social and physical activity hub.
Fitness equipment along with cardiovascular training and weight rooms.
Party room and game room to satisfy the needs of residents engaged in social and recreational activities.
1,250 seat theater for plays and concerts.
Billiards room, library, arts and crafts studio, catering kitchen, classes rooms.
Outdoor amenities including 12 tennis courts, 12 shuffleboard and bocce ball courts. Overseen by an outdoor pool with landscaped lakes and ponds in scenic location of community.
An additional 13 satellite pools spread across the community.
Scenic lakes and ponds add beauty to the community.
7,500 condo units built between 1970 and 1995 available on a resale-only basis.
Units ranging from 601 to 1,563 square feet offering one to two bedrooms, 1 to 2 baths with lot parking.
Patios and porches on most models where they provide them, scenic views of the neighborhood.
On site activities director tasked to organize variety of social and recreational activities.


Whisper Walk
The 55-plus community, Whisper Walk, is located in Boca Raton, Florida. It offers easy access to bars, shops, and beaches yet has a low-maintenance lifestyle. Its attached homes weather storms while giving active adults immediate private access to the resort's amenities: shuffleboard courts with retractable benches, handball and volleyball courts, expansive swimming pools. The location of Boca Raton gives residents endless recreational and social choices: from oceanfront walks and cheap spending and dining along Worth Avenue, to movie night at a multiplex closer for entertainment but farther for appointments due to traffic conditions, semi-retirees can be located close by or nestled away in quiet places like Riverside Court.
There are a lot of things to do at Whisper Walk.
Here is an example of some of the clubs, activities and classes available here:
Clubhouse/Amenity Center
Fitness Center
Outdoor Pool
Tennis Courts
Pickleball Courts
Shuffleboard Courts
Lakes – Scenic Lakes & Ponds
Outdoor Patio
Handball Courts
Picnic Area
Multi-Purpose/Meeting Rooms

Gazebo
Boca Lago
Boca Lago is a 55+ community located in Boca Raton, Florida. This community consists of 1,696 residences that are resale-only and include condos, villas, and townhomes with lakes or greenery views. Each subdivision has facilities such as a health and wellness center, an aerobics and dance studio, a sauna, three dining rooms, a bar and lounge, a card room, a game room, a ballroom, and an activities center, while residents enjoy the active lifestyle alongside having a thriving social calendar throughout the year. BOCA LAGO is conveniently situated near major roads, shopping centers, restaurants, parks, beaches, and other attractions and it provides easy access to two international airports.
Key amenities of Boca Lago:
The golf & country club facility includes a health and wellness center, an aerobics and dance studio, a sauna, three dining rooms, as well as a bar and lounge, a card room, a game room, and a ballroom – an activities center, and a pro shop.
Outdoor amenities available to all residents including; satellite pools that can be viewed by all residents, an Olympic-sized pool, lap pool, spa and tiki bar for members.
20 tennis courts and an onsite tennis professional for lessons
27 holes of Championship Golf designed by Bruce Devlin and Robert Von Hagge.
Golf practice facilities, scenic lakes and ponds, and lots of walking and biking trails.
1,696 residences made up of condos attached villas constructed between 1978 to 1990.
Condo units from approximately 1,100 to 2,400 square feet consisting of two or three bedrooms and two or two-and-a-half bathrooms.
Single level attached villas offering approximately 1,300 to 2,900 square feet of living space including two or three bedrooms and two or three bathrooms.
Two story townhomes offering about 1,200 to 2,900 square feet of living space including two or three bedrooms, two or three bathrooms, a parking lot space.
A professionally managed association covering the cost of exterior home maintenance and lawn care.
A variety of events, activities, and clubs like the 200 Miler Club, Fun Run, Tai Chi, yoga, aerobics classes, gaming trips, neighborhood pool parties, music and comedy shows, lectures, and guest speakers.
In Summary
Boca Raton is a town that provides an outstanding lifestyle for the working retiree. Its lush amenities, spectacular landscapes, and impressive recreational opportunities cannot be ignored when pondering why it is considered to be one of the best places to within age 55.
Communities such as Boca Flores, Waterbury, Century Village, Whisper Walk, and Boca Lago all provide unique benefits and advantages while including those who reside in them and tailored to their needs and interest. Whether you are interested in a home in Boca Flores, a luxurious villa in Waterbury, an active, vibrant life in Century Village, or a tranquil atmosphere in Whisper Walk or a golf-centric life style in Boca Lago, there is a 55+ community within Boca Raton just perfect for you.
Each of these communities not only offer comfy and fashionable homes but also a variety of such amenities as clubhouses, swimming pools, tennis courts, walkways, Plus the low-maintenance lifestyle means more time available for enjoying your golden years rather than house conditions.
In Boca Raton, You spend not just buying a home; you would invest in one's lifestyle (living) so if any person was looking out to form his/her new home, he/she might consider making Boca Raton as his/her new home. Considering its rich range of 55+ communities, it is sure to have the perfect first home environment.