Boca Raton is one of the most desirable places to live in, not just in the state of Florida, but across the entire country. That is because it offers safety, upscale living, beautiful beaches, and some of the best real estate in the country. It also has an amazing culinary scene and its own luxury Town Center mall along with many other shopping boutiques. For those who own their own aircraft, you'll be delighted to know that Boca is home to an international private airport. This city is also home to FAU and Lynn University, so your kids can get their degrees without having to go to another state or city far from home. As far as schooling is concerned, some of the best public schools are in Boca with "A" ratings from PreK to 12. There are also entertainment options for nightlife at Mizner Park where there are concerts, a museum of art, an IPIC movie theater, and a ton of stores and restaurants.
Overall, Boca is known for its impeccable cleanliness, low crime rate, and some of the most beautiful gated communities. Boca already had some well-known communities like The Oaks and Woodfield Country Club and many others. However, these communities were built some time ago and may not be ideal for someone who is looking for something fresh and modern. Well, the good news is that there have been some new construction communities and condos built out and some are still in the pre-construction phase. In this article, we will cover all the latest new communities that are available and a detailed report on what they offer.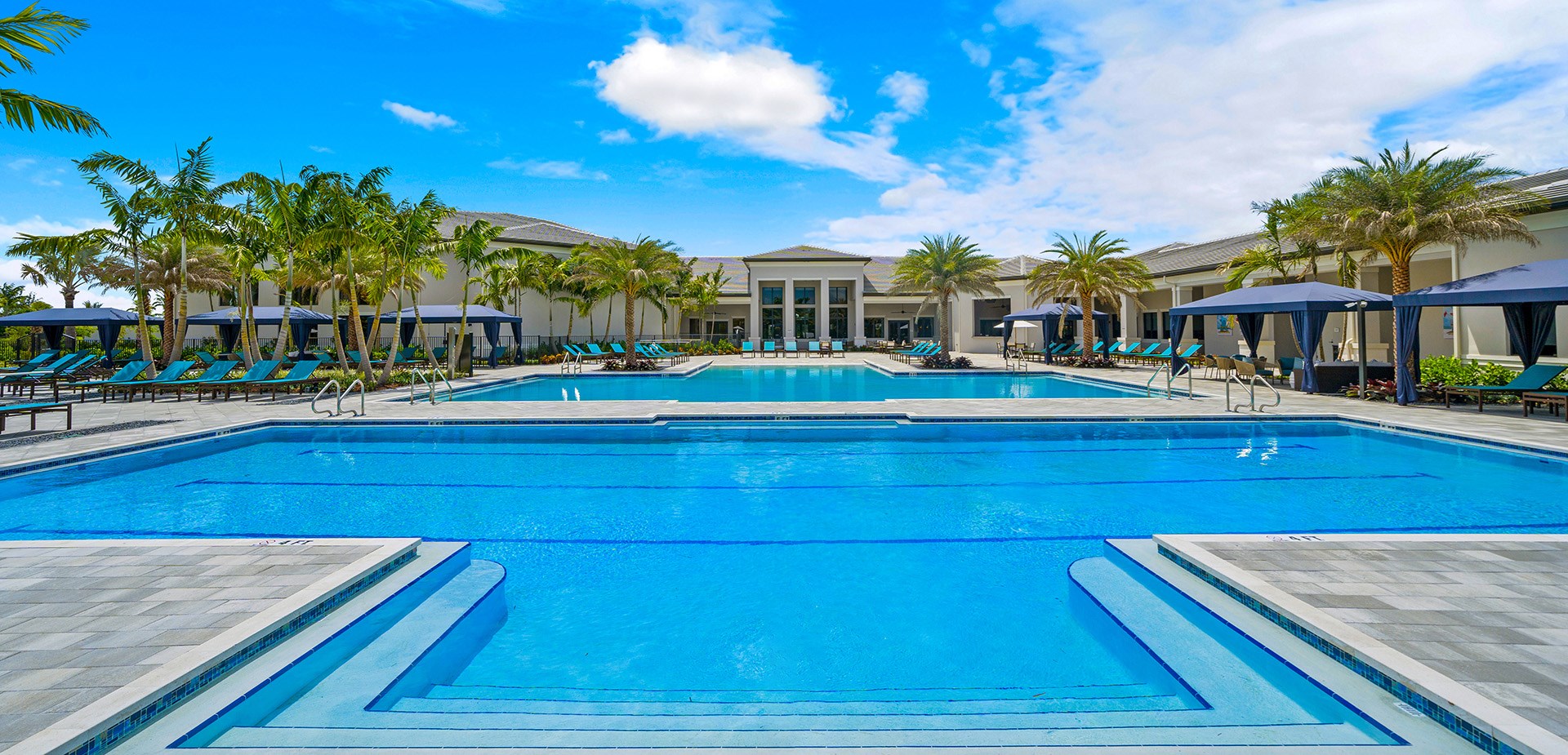 Lotus and Lotus Palm: A Modern Luxury Living Experience
GL Homes is a developer you'll hear quite a lot of in Palm Beach County because they do fantastic work and are responsible for lots of communities in this area. Their latest project is Lotus and Lotus Palm, which are high-end modern luxury communities. Lotus Palm is ‌the same community, but Lotus was built out first and Lotus Palm is a continuation of it in a different location close by. The models available and all the amenities are identical, so there is pretty much one community.
These communities have some of the best-looking homes in Boca which offer both modern and transitional styles of homes. The communities are gated with 24/7 security and the gate is solid concrete all around with entrance only through the gate. Inside the community, you'll see well-kept ground with lots of lush grass and trees throughout. What makes these communities really stand out besides the new modern homes is they offer resort-style amenities and upscale living without a country club price tag.
Lotus, the first of the two, was started back in 2019 and is still being built to this day. However, most of them have been resales due to their popularity. Lotus Palm just started opening to the public and is currently selling lots for soon-to-be-built homes, so if you're looking for full customization of a luxury home, this is the community for you.
There are ‌about 805 single-family homes and even more are coming with the additional development of Lotus Palm. Lots are selling very fast, so only a few spaces are still available if you're in the market to customize your new home.
Speaking of homes, Lotus has some of the most amazing ones in the entire region, these homes have the perfect blend of luxury, modern design, and comfort. Most Homes are between 1800 to about 6,000 square feet and are priced between $900s to about $2 million. Inside the homes, you can expect modern designs with large open floor plans, gourmet kitchens, and spacious bedrooms. There are also lots of extra rooms like office, den and entertainment rooms. As far as outside of the home there are infinity private pools, covered patios with grill areas, and beautiful landscaped gardens.
This community is not only known for its homes but its amazing amenities, here is a list below of what is available to you at Lotus:
Resort-style swimming pool with beach entry

Whirlpool spa & lap pool

Interactive Splash Pad play area with wading pool

Expansive sundeck with lounge chairs & shaded seating areas

Full-service weekend pool bar & outdoor café

Elegant social lounge with a full-service bar & kitchen

State-of-the-art fitness center

Fitness/dance studio

Indoor sports court

Tennis pro shop

Six lighted Har-Tru tennis courts

Six lighted pickleball courts

Full outdoor basketball court

Party pavilion

Covered children's playground

Yoga lawn

Game room

Card room

Kid's indoor playroom1
Lotus and Lotus Palm provide a combination of luxury, comfort, and a contemporary lifestyle. Offering a range of home designs to select from, along with resort-style amenities and a tight-knit community, they deliver an optimal living environment suitable for both families and individuals. Whether you desire a move-in ready home or wish to personalize your space, these communities cater to your preferences.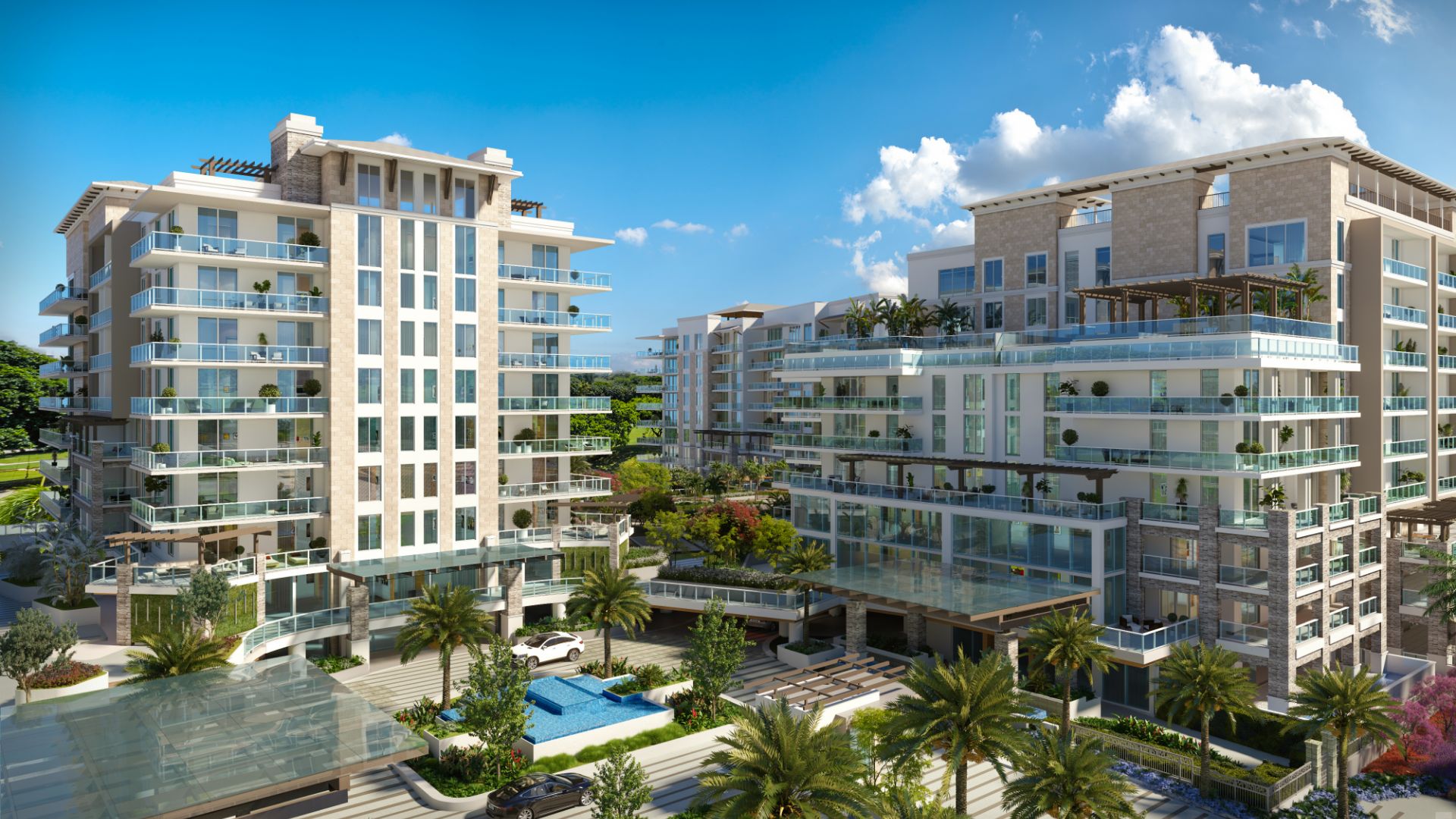 Alina Residences: A Beacon of Luxury in Boca Raton
Alina is a new pre-construction condo project that everyone is waiting for in the heart of downtown Boca. It is a very special project because it will be one of the few new buildings and also due to its proximity to all the best dining and entertainment. Plus, it is minutes from the beautiful Boca Raton Beach. There will be two building towers, Alina 210 and Alina 220, which are going to be offering luxurious living in the latest contemporary design.
It is also situated on a great piece of land right next to the infamous Boca Raton Resort and Club so expect the most tranquil and beautiful setting for this condo project. The project is expected to be released in 3 different phases, with the first one being 121 residences, which includes 12 penthouses and seven private villas. This condo will have some of the best panoramic views of Boca Raton, including the downtown and Boca Resort Golf Course.
Each unit brings seamless indoor and outdoor living, with certain units offering the views we mentioned above. They will be around 1400 to almost 5000 square feet of lavish living. In each unit, you can expect European-style kitchens with high-end stone countertops, Miele appliances, spa-inspired baths, large private terraces, walk-in closets, and spacious washrooms.
Alina Residences offers a lavish collection of five-star amenities and features:
Elegant lobby entrance with full-time welcome staff & security

Luxurious rooftop pool deck with cabanas & lounge areas

32,000 square feet of private outdoor amenities including cabanas, expansive green space, & outdoor dining/entertaining areas

His/her spa with private treatment rooms, relaxation rooms, soaking tubs, steam rooms, saunas, & private locker rooms

Club room for social activities, game room, full catering kitchen, private dining, & wine display

State-of-the-art fitness center with private yoga room, cardio machines, & strength training equipment

Outdoor yoga space, meditation area, & sculpture garden

Pet-friendly atmosphere with dog park

24/7 on-site security and valet service

Bicycle storage

Smart building technology

Electric vehicle charging stations

High-speed Wi-Fi throughout the property
Alina is a very unique condo project that you should not miss out on if you want to live in Boca. Not only it is in the absolute best location, but it is also within walking distance to beach, Mizner Park, and Boca Resort Golf Course. It also offers a perfect blend of comfort, luxury, and modern architecture with tons of world-class amenities.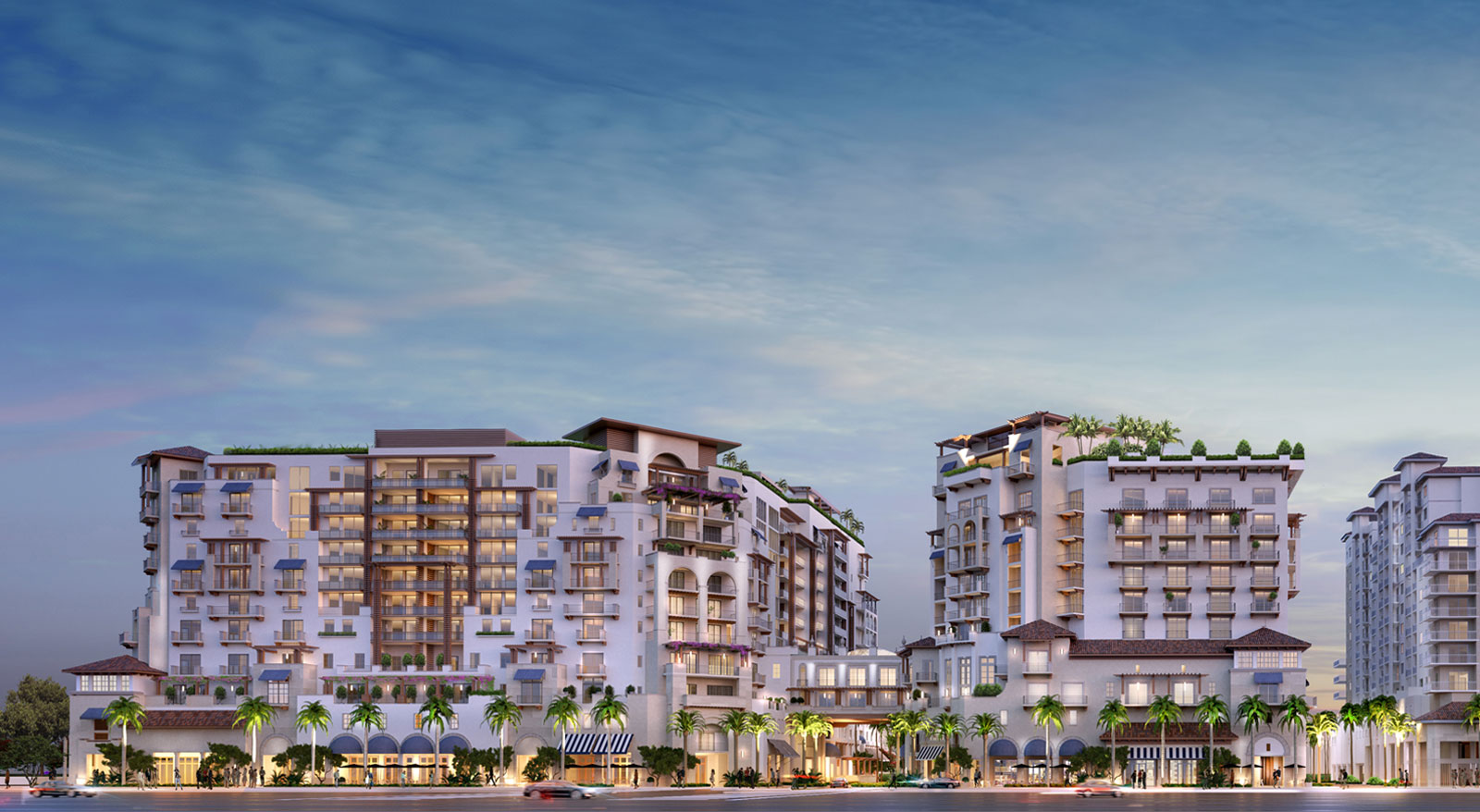 The Residences at Mandarin Oriental: An Exclusive Luxury Experience in Boca Raton
This is for individuals that want the creme de la creme of luxury living. The residences at Mandarin are an ultra-luxury category of condos. It consists of 92 private luxury homes, making it a very special and exclusive residence in the heart of Boca Raton.
The residences are in a 12-story tower next to and part of the Mandarin Oriental Hotel, which it connects to a sky bridge. That's right, you'll be living in a condo that is part of an urban resort designed by world-renowned architecture firm CallisonRTKL.
You have an option of picking residences from 1 to 4 bedrooms in size and penthouses. Whichever you pick, you can expect contemporary designs, high-end finishes, and large open floor plans. They also feature large private terraces with the most breathtaking views of the downtown, the Atlantic Ocean, and the Boca Raton Resort and Club.
The Residences at Mandarin Oriental offer a wide range of luxury amenities and services:
Exclusive access and signing privileges at Mandarin Oriental, Boca Raton

Membership privileges to Via Mizner Golf & City Club

Rooftop pool with private ocean-view cabanas

Fitness center and meditation garden for private instruction and group classes

Club room and game room

Private entrance and elevators for each residence

In-residence catering with private chefs at owner's disposal and wine lounge

A dedicated team of full-time Mandarin Oriental trained staff including a 24-hour concierge, valet, maintenance, housekeeping, and security

Invitation to global Residences Elite program
The Residences at Mandarin Oriental can't be described in words since it is another tier of luxury only available to select few individuals. That is why I highly recommend you come to see for yourself how this amazing project blends ultra-luxury, resort-style amenities and the latest architectural design together. And let's not forget to mention you'll be living in complete peace of mind with a 24/7 secured gated community.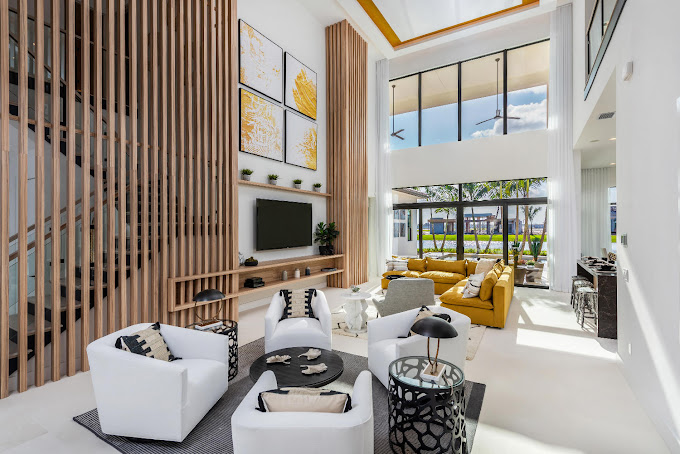 Boca Bridges: A Luxurious Living Experience in Boca Raton
Boca Bridges, a big brother of Boca Lotus, is one of the absolute best high-end modern luxury gated new construction communities in West Boca. This community has some of the best-looking modern homes which have similar styles to Boca Lotus but also many other bigger and even more luxurious models. What really makes this community unique is that it is the best project GL Homes has put together in South Florida. I mean, it has it all from modern luxury residences, resort-style amenities, a state-of-the-art clubhouse, and even a restaurant. And the best part is it is not a country club, so with a reasonable monthly HOA fee you'll have access to everything.
There are approximately 500 luxury one and two-story homes that range in size from 2,561 sq ft to 8,101 square feet of living space, with prices starting from the $800,000s and going up to over $5 million.
Boca Bridges home models have from 3 to 6 bedrooms, 3 to 8 baths, and bonus rooms (media, library, exercise, kids, etc) depending on the floor plan. Although there are some homes that are in a category of their own, except for all homes to have open floor plans, gourmet kitchens, stainless steel appliances, European Cabinetry, cook islands, private pools, covered patios, and amazing backyards for outdoor living.
Boca Bridges offers a plethora of amenities that cater to a variety of lifestyles:
Resort-style swimming pool and spa with Kid's Splash Park and a separate lap pool

Sun deck with lounge chairs and shaded cabanas

Massage rooms and Saunas

World-class tennis facility featuring 6 clay courts and pavilion seating

Tennis pro shop and on-site tennis professional

Card rooms and multi-purpose rooms

Full-service bar and restaurant

Sports lounge and billiards

Outdoor poolside restaurant

Kid's and Teen's game room

Indoor sports court with basketball

Covered playground

Outdoor basketball court
As I mentioned above is a complete community ‌because it is new, homes are stunning, fees are reasonable and it has a country club/resort-like amenities for a reasonable price. So if you're wondering what community would be best for you and your loved ones if you're looking for single-family homes, then this is the one.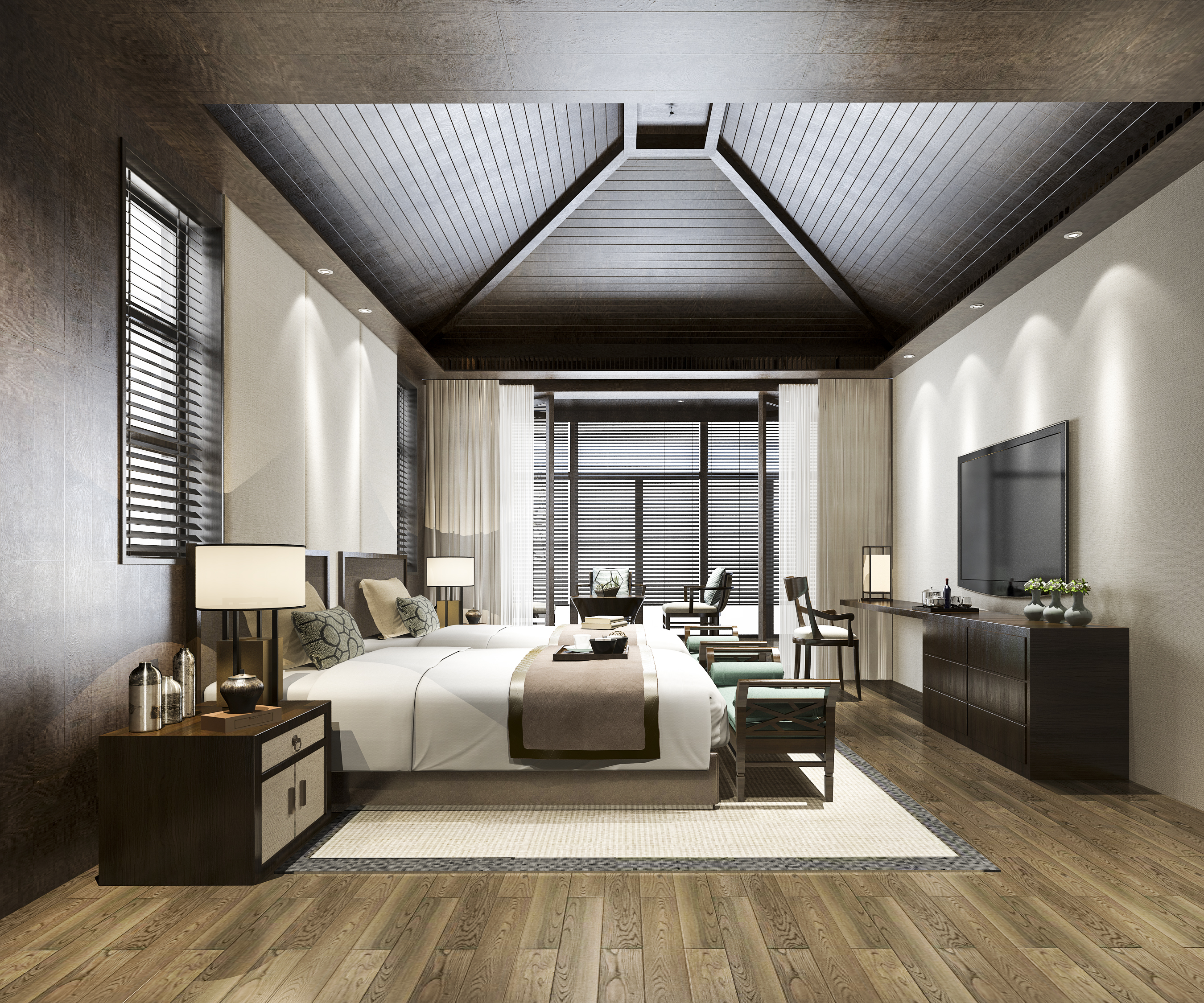 Royal Palm Polo: A Hidden Gem in Boca Raton
Royal Palm is a hidden gem when we discuss luxury gated single-family home communities. Although you've probably heard a ton about GL Homes Lotus and Boca Bridges when it comes to new construction home communities, Royal Palm is another one you should absolutely check out. From the beautiful landscaping throughout the community, to the most elegant large estate homes, Royal Palm offers some of the finest real estate in the city. Another big plus of this community. It is located on the east side of Boca making it closer to the beach and downtown areas of both Boca and Delray.
The community was built on the acres of land formerly used as polo grounds, hence the earned name of Royal Palm Polo. This community is built by Toll Brothers and it is one of the few new construction communities in the east Boca area in quite some time. As mentioned before, inside the community, it is a very lush environment of waterfalls, professionally landscaped surrounding, and the Residents Club which is the central hub of the community.
Royal Palm offers a few different models and designs, each with its own unique luxurious features. The homes are sitting on oversized lots and are not wall-to-wall to each other like other nearby communities. That is why you'll see many homes with large pools and amazing backyard spaces with fully equipped outdoor kitchens and magnificent gardens. The homes range in size from 3,600 square feet to over 7,000 square feet, featuring two-story living rooms, modern archways, curved staircases, and much more.
The amenities at Royal Palm Polo cater to a variety of lifestyles:
Infinity pool and spa

Children's splash pad

Six Har-Tru clay tennis courts

Recreational complex

Social rooms

State-of-the-art fitness center
Also, the community has a 5,000 square foot clubhouse, which goes to show you the community is more than just well crafted single-family homes. The clubhouse features an infinity pool and spa, a children's splash pad, six Har-Tru clay tennis courts, a recreational complex, social rooms, and a state-of-the-art fitness center.
Royal Palm Polo definitely should be on your list when shopping for new homes in Boca. Although there are many larger communities in Boca, however, Royal Palm has an energy of its own and is located in a great place so make sure to have it on your list.
In summary
Getting a home in Boca Raton is already quite an accomplishment since it is one of the top and most desirable places to live in the country. But if you are someone with a taste for something fresh, luxurious, and unique, there are communities that can provide you with that. From the modern homes of Lotus to the ultra-exclusive The Residences at Mandarin Oriental, each community will deliver on providing the ultimate lifestyle and living experience. Whether you want a quieter family-friendly neighborhood with beautiful homes or a penthouse suite in downtown overlooking the Atlantic Ocean, these new communities in Boca Raton will be the perfect match. If you're interested in further exploring or checking out the communities on this list or have a need for something else altogether. Please contact us so we can answer any of your questions and guide you on your home shopping experience quest.